Hi all,
I have a
talon
front hub (dissassembled) I bought used from someone who gave me all the parts for an 06 and 08 YZ450F. Here is a picture of the Talon center shaft (without the bearings) and 3 Talon front
wheel
spacers. Since I need to press-in the bearings, I would like to try to do this right the first time...
1. Which side does the longer end of the center spacer face? I believe it is the brake side, but if anyone knows for sure please let me know.
2. Which 2 spacers do I use (out of the 3) and which side does each go on. There is a long one (with a taper), a medium one (no taper), and a short one (no taper). I have a 06 YZ450F.
Once all this is together, I should have only one part left over...the spacer for a 2008 YZ450F.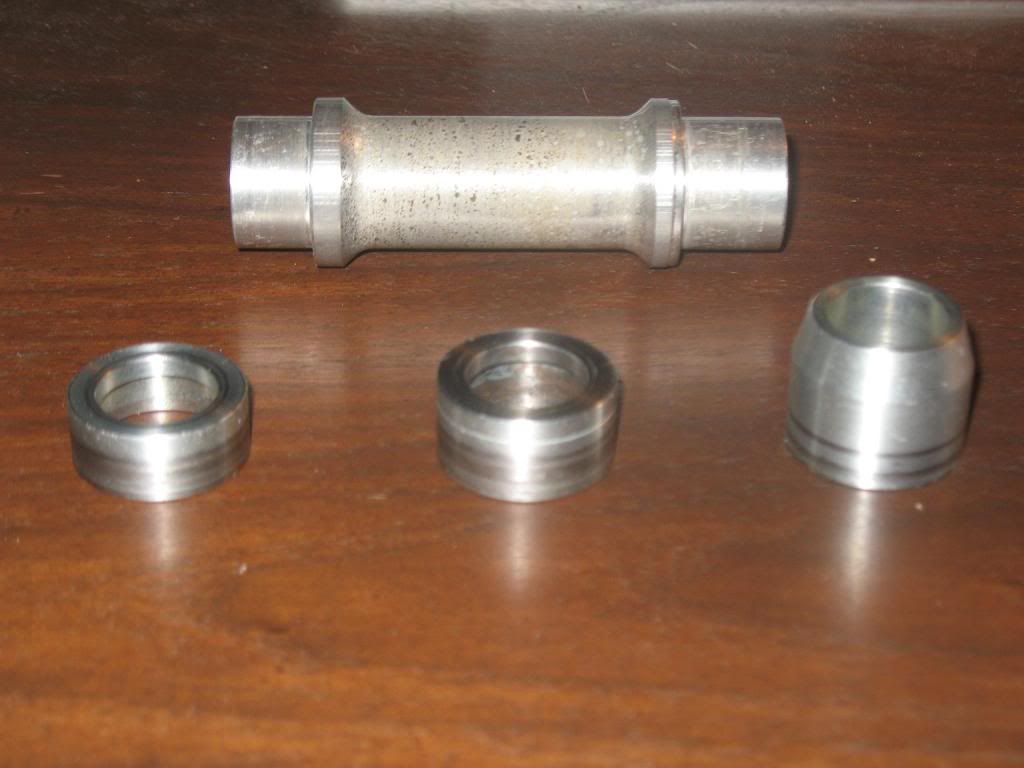 Thanks for any help on this...I appreciate it!