Hey guys, I have a set of blue
excel
wheels w/ gold
talon
hubs off of a 2006 yz450f. I also have a 2006 yz250 as well. I am trying to put the yz450f wheels on the yz250. Now, the front
wheel
lined up perfect. The rear...a different story. The wheel almost seems crooked. Everything is "pulling to the left". It hits the brake pads and assembly when you spin the wheel. I checked the "Wheel Interchange Thread" and it says that both the yz250 and yz450f have the same rear hub and have two identical spacers. Any ideas why they are rubbing? Axle and everything fits fine just a damn bear to fit in. Also, I just got these wheels today. What if the brake rotor and sprocket were put on the wrong side? Would this cause all the crooked-ness and rubbin? I cant really tell which one goes where on these Talon wheels because they are completely different than
OEM
hubs. Please, any help would be greatly appreciated. Thanks a lot!
Picture 1: Is the disk on the correct side in this picture?
Picture 2: Shows how rotor is pulling left and rubbing on the inside brake pad excessively (brake pads removed in this pic. When pads are in, rubbing significantly worse).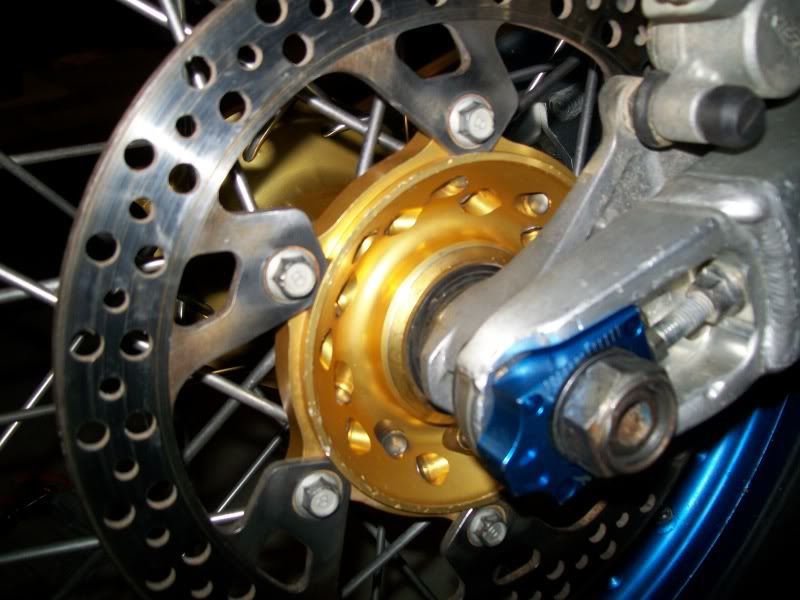 Edited by Justin89, December 27, 2009 - 08:16 PM.