Got the bike finished this weekend minus below items that have not come in yet:
TurnTech Battery 2.5amp
Tubliss Tire Setup
R&D Power Pump 2 w
leak jet
adjust
R&D Flex Fuel Screw Adjust
Also I will be installing the Royco kit down the road. I will update when I do all of the above.
Here goes.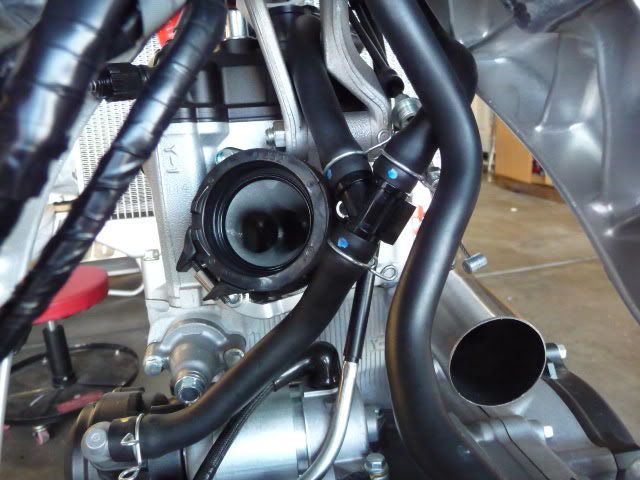 Stock Head and Transmission Breather tubes and mount set up. Very bulky and get in the way of the carb. I am removing most of it and re-routing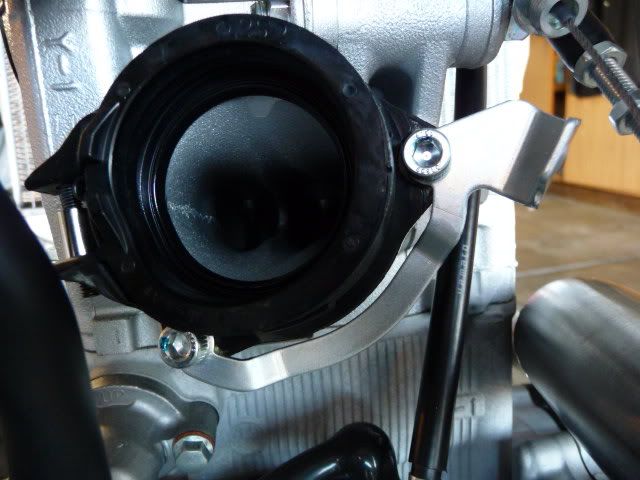 Here is the braket that is left when tubing and plastic T is removed.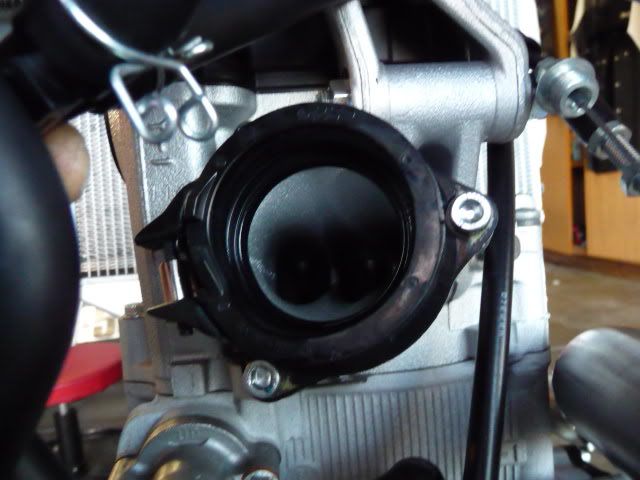 Bracket removed.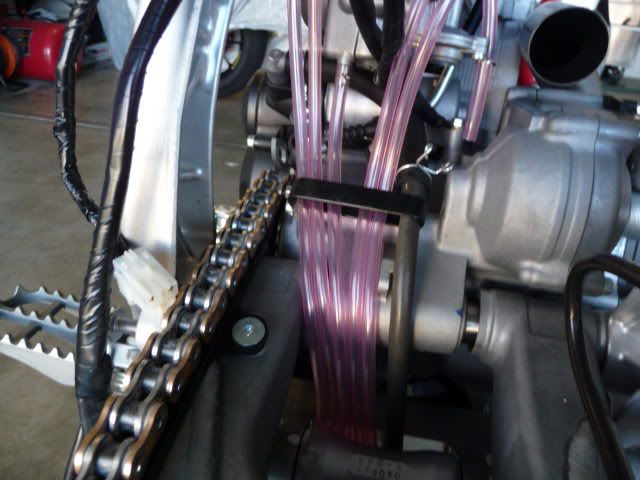 I used some extra tubing I had laying around that fit up into the ID of the stock breather tube. Routed it down by the swing arm with the rest of Carb Venting tubes.
You can see where the vent tube for the head is going to rest now. Before removing all the excess breather tube, you could not even see the carb from this side of the bike.
For now I am going to let the tube rest right here. I may do something different in the future or put a one way valve on the end so no water can get up the tube.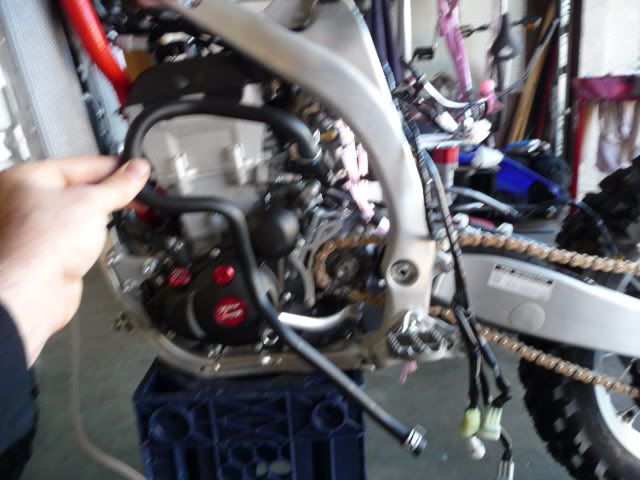 And this is what I got rid of!