I've had been looking for a manual cam chain tensioner form my 2008 YZ450F for quite a while with no luck. Eventually, after a recommendation from a TT member, I called
APE.
They didn't have a tensioner for the aluminum framed YZ, but offered to built one. I sent them my stock tensioner, and after a few weeks they sent me what I was looking for: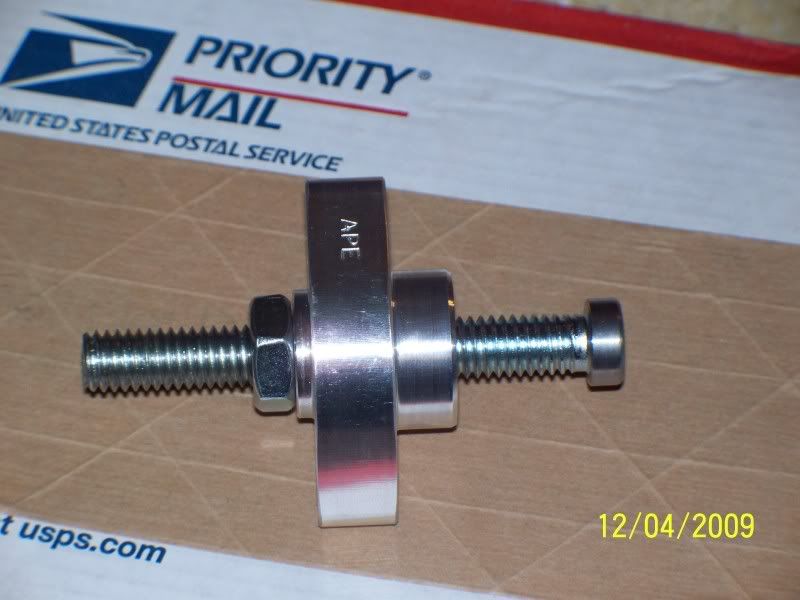 This is the first one they made. It's a nice piece, installed easily, and I will never have to worry about the stock tensioner failing. Anodized tensioners will be produced in the future, but I like the natural look myself.
APE can be reached at 661-256-7309