Well yesterday I got started on my rebuild/upgrade on my 07. I now have 9,000 hard km's with 2 seasons of racing HS's. So I figured it was time to replace the piston and cam chain. I figured while I was in there I might as well try some YZ cams and bump up the compression on the piston to 13.5-1.
My clutch inner and outer basket was also pretty badly notched so I figured if I had to spring for a clutch anyways I may as well go for a quality clutch so I got GYTR (Hinson) inner & outer hub as well as pressure plate. I also got a set of
OEM
plates and springs.
Last on the list is a water pump shaft/seal replacement. I did the seals earlier this summer but didn't order a new shaft
It was heavily grooved. It's still holding out but might as well fix now.
So yesterday the motor came out. Took about 2hrs. Biggest pain was getting the shifter off. The end of the shaft had a nick from an impact so I had to really spread the shifter clamps to get it off.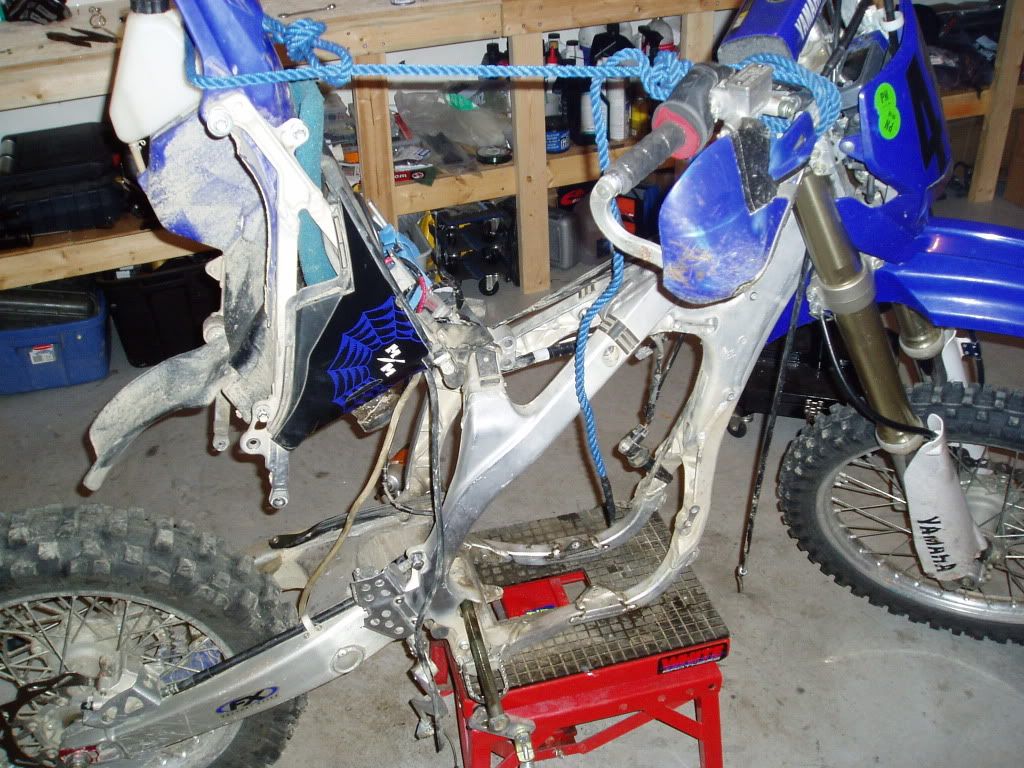 Removed parts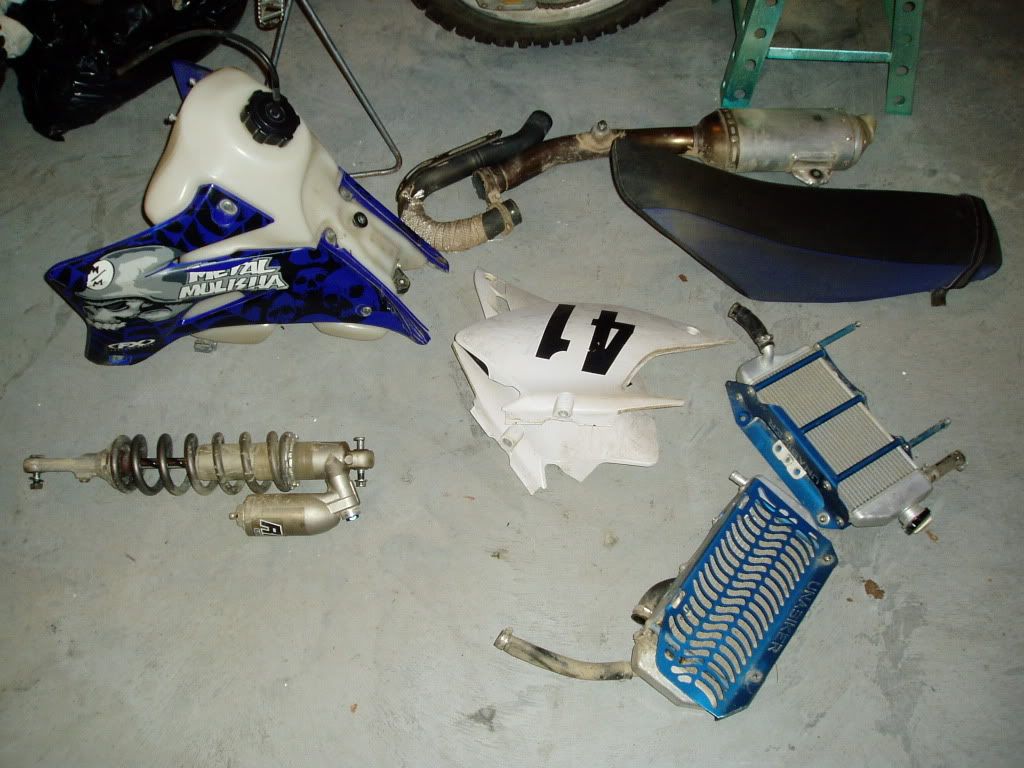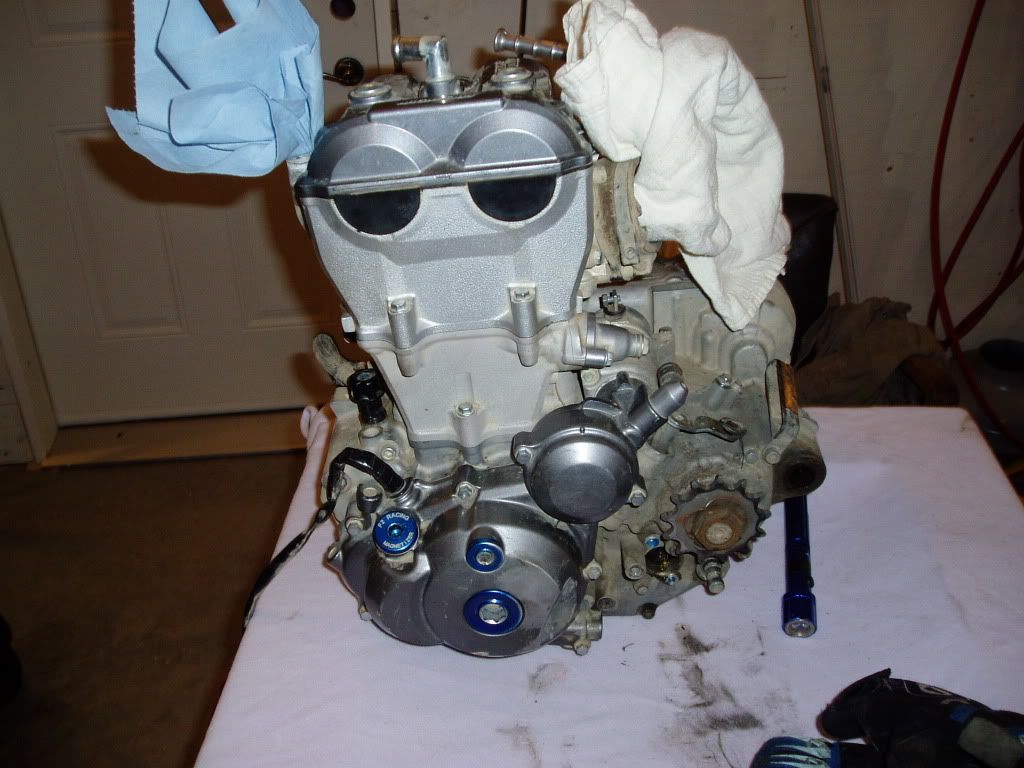 Today I tore the motor apart and replaced the cam chain.
Valves still haven't moved from new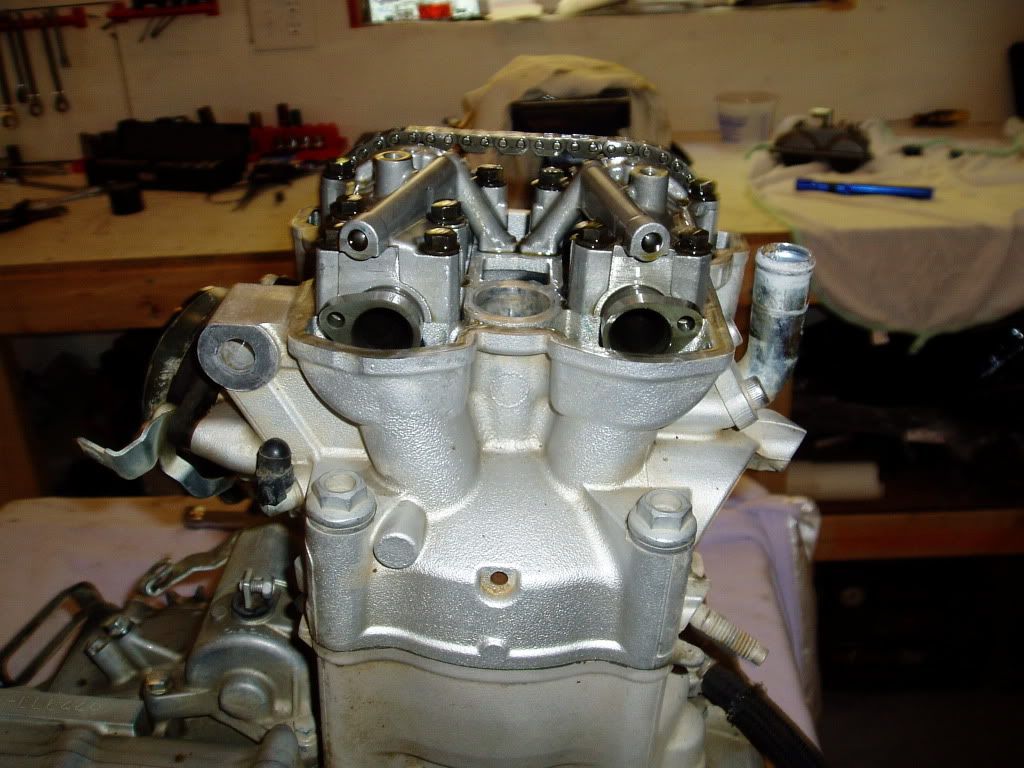 Cam caps removed
Can still see original cross hatching