Installed a
Scotts
steering stabilizer, a
BRP
sub mount. Also installed new Pro Taper "countour" handlebars today, in the Henry/Reed bend--almost identical shape to the stockers. Then I tried to install
cycra
probend hand guards. I think maybe I got the wrong parts, 'cause when I tried to fit one on, loosely, it looked like this: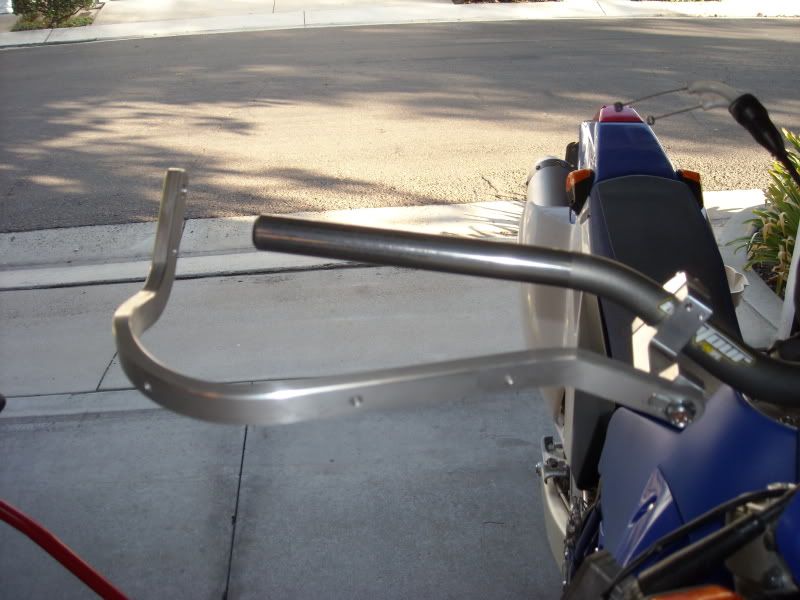 Does this look right? I know sometimes you have to bend the guards a bit, but this is too much.
The hanguards are cycra probend (not the CRM) and the U-clamps are p/n 1150-02. I have the U-clamps on the bar loosely. They are tapered and fit OK where you see 'em, but for the length of the hand guards they need to be about 2" closer to the
handlebar
mounts.
I'm thinking the guys at the shop gave me the wrong clamps. Or am I going about it wrong? Thanks.