Based on experience with my 20 hour '08 YZ450F, I would suggest to others that they check the screws that hold the stator to the stator plate on their bike. This one backed out while I was riding, leading to some disturbing engine noise and me having to split the cases on my brand new bike.
Yamaha should invest in a better torque driver/torque driver operator. This was clearly a manufacturing mistake. I took photos and had my dealer discuss it with one of
Yamaha
's "tech reps" but since the 1 month warranty was up,
Yamaha
refused to cover anything (this is my 5th successive Yamaha).
Not knowing how much damage had been done, I gave up arguing with Yamaha and decided it was more important to get my bike up and running again. I split the cases to find the missing screw mangled/sheared in two pieces along with bits of the epoxy (used on the magneto) scattered throughout.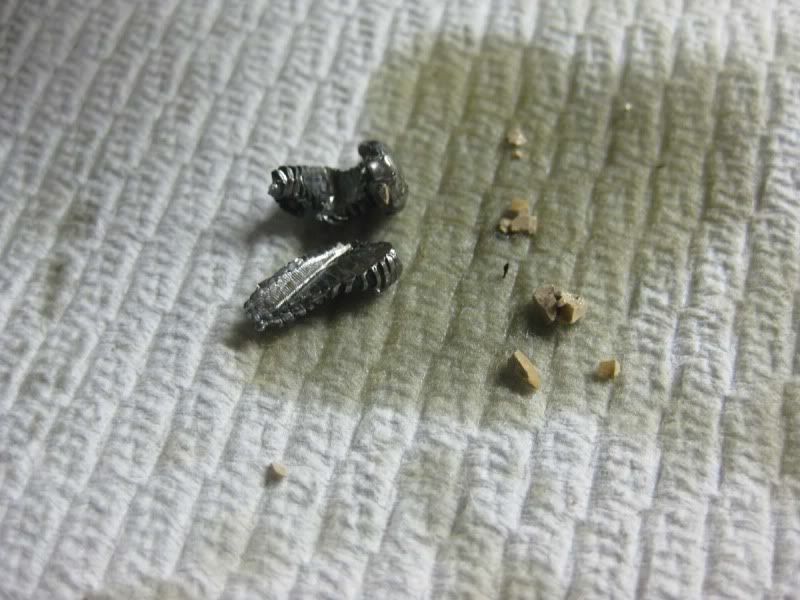 I LUCKED OUT BIG TIME. After careful inspection, the only damage I found was some galling on the inside of the flywheel along with the obvious damage to the stator/epoxy. I replaced the crank bearings to be safe along with all gaskets. Had the screw made its way into the transmission things could have been ugly. My cost was just over $100 in parts and it's running like new again.
This wasn't a bad experience for me, I actually enjoy working on my bikes. It just bothers me when a company refuses to stand behind their product when it's so obvious to be their fault. I'm certainly glad luck was on my side this time around and I'm just as glad that I know how to work on my bikes. This could have been very costly otherwise. Check your screws.
Cheers