More FYI for anyone interested, but I also have questions at the bottom if anyone can help interpret this.
Shell Rotella 15W40 oil tested at 2.4 hours on the hour meter (report says 2 but I guess they didn't care about 10ths of hours when I wrote down 2.4).
2001 yz426, after riding in very sandy conditions, basically a big sand dune with lots of hill climbs and single track around an old ski hill(Black lake ORV scramble area in Michigan). Very dry dusty and fine sand that day.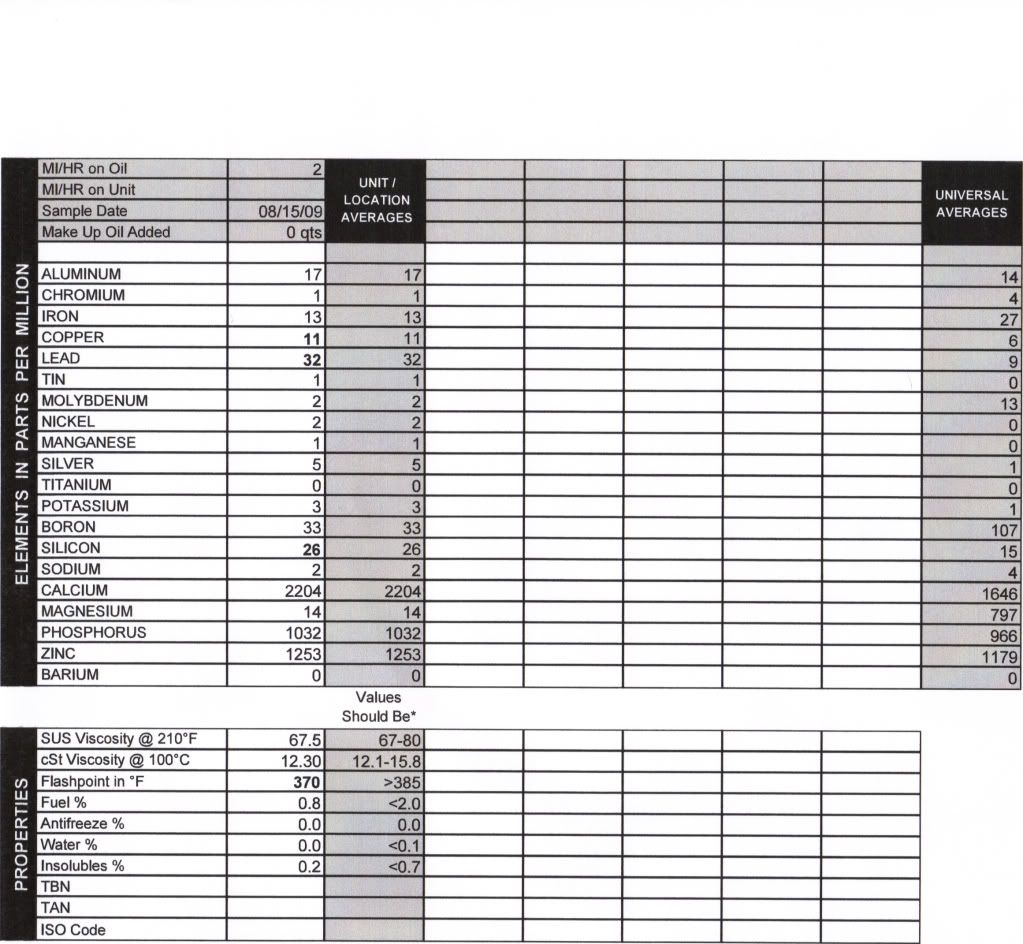 Here are my questions:
1) The report says copper could come from bearing wear or the combination of silicon, copper and lead could be in dirt that is getting past the air filter. I also had a fresh clean and oiled
uni
foam air filter. I never have run race gas or supplements with lead. I still use
hiflofiltro
brass screen oil filters since I got a bunch with the bike when I bought it (I know they are not good and I'm ordering a Scott's now). Could the brass mesh filters contribute to the copper,lead or silicon in any way?
2) Lead seems pretty high. I never used race gas, but the guy I bought it from told me he had used a 50/50 mix of race/pump gas, could that leave traces of lead this far out? Its had many tanks of pump gas through it over the last 6 months I've had it, but I guess its never been fully drained dry.
3) Is sand/dirt the only cause of high silicon?
4) The viscosity at 100C is 12.3, I believe 40 wt oil should be at least 12.5 so its just out of grade at 2.4 hours, right? This supports a 2 hour change interval if I continue to use this oil.
Thanks