Ok so here is my problem. I raced motocross for many years. I wasnt great but I was a front of the pack B rider. I got burnt out on it after awhile and I also had my first child back in Sept. So I decided to turn my yz426 into a supermoto and ride it back and forth to work and around town and what not. As you can see by hte pics I did it right. Everything was powder coated and/or replaced. It is a VERY nice bike.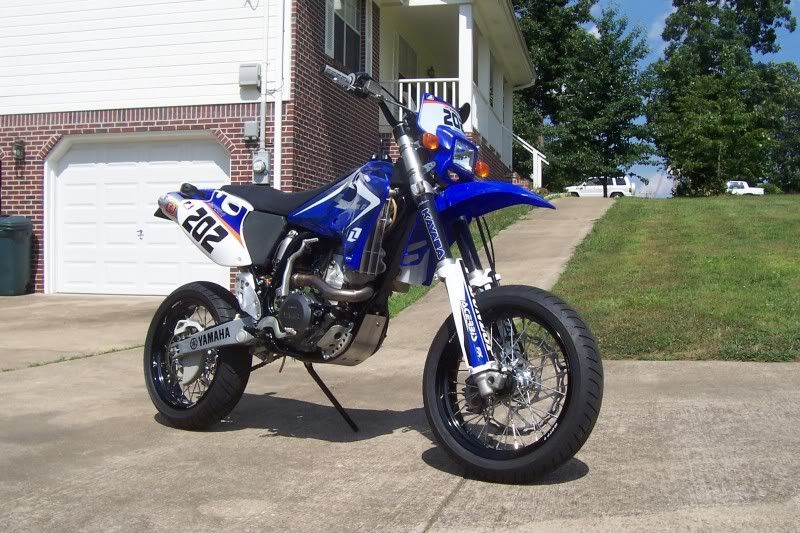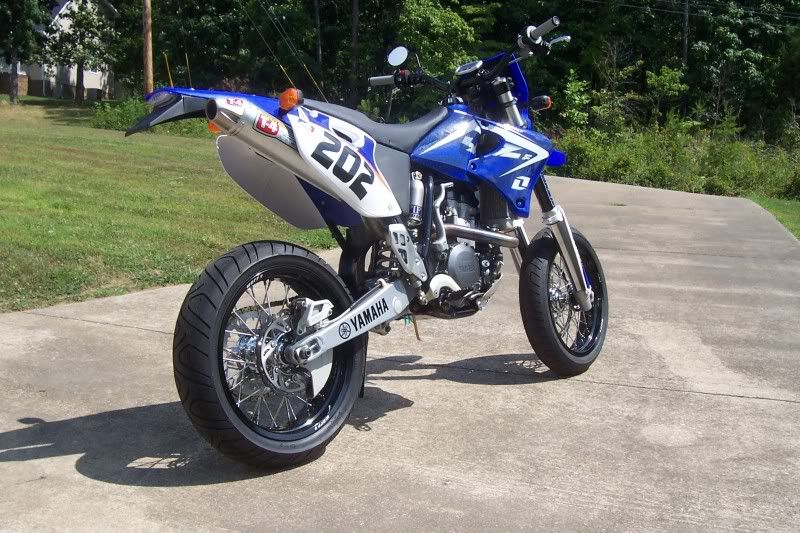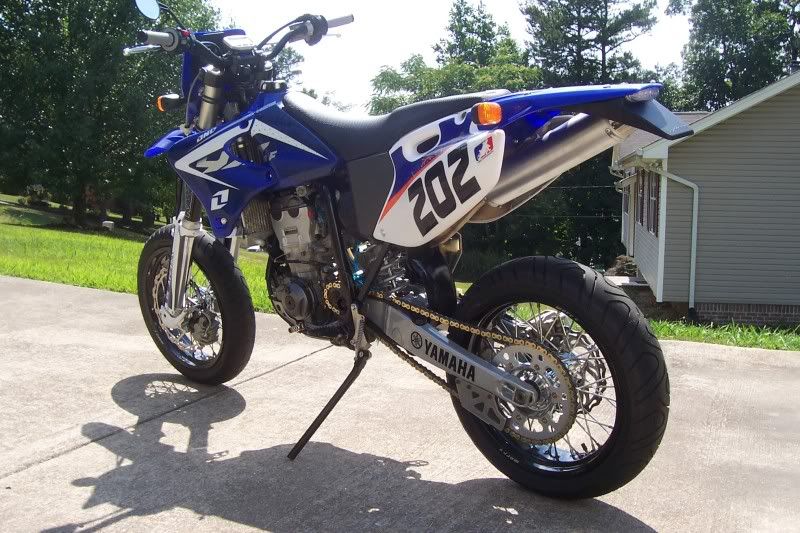 I have had it on the road for a few months now. But it just doesnt have the excitment that I wanted it to. I ride to work and stuff but the thrill that I am looking for just isnt there on the street. And I have gotten the bug back and want to get back out on the track also. So I went out and found a GREAT deal on a 1999 cr125 thinking that it would cure my bug.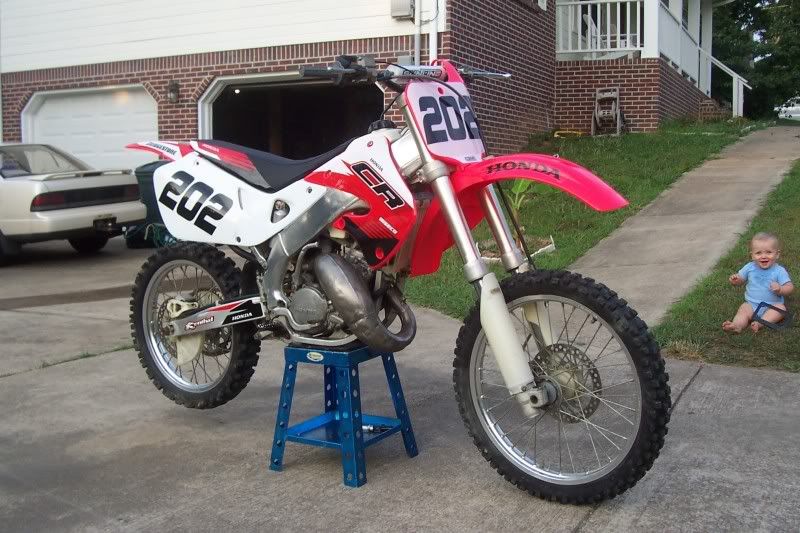 I got one ride on it (in the woods) and the top end came apart in it. Which I can fix no problem. But....After riding a four stroke for so long and getting back on a 2 smoke it just didnt cut it for me. So my question to all you fine folks is this.....I am thinking about selling all the supermoto stuff off of the 426 and getting it back into some dirt shoes. It will be a REALLY REALLY nice dirt bike. Is this a good idea or should I just fix the 125 and ride it and be happy. I am very torn. Help me make up my mind.