Bought this bike back in 2005 used. Had been run hard and put away wet a few time is suspect. I`ve turned this bike into a street legal supermoto. I changed the oil in it last weekend, had alot of metal chips on the filter. I always have a few chips on the filter but this time there was about 2-3 times as much. The supermoto project took about 2yrs to complete. When I parked the bike it never had a starting problem, since firing it up a few weeks ago it doesn`t like to start. I have to kick and kick and kick it over, often with a backfire before it will start. This is with a spotlessly cleaned carb. I know I`m jetted rich. 50 pilot, 170 main, red JD fuel screw 2 1/2 turns out. It always seems like the bike is lean. All the free mods have been done. YZ
exhaust
cam.
FMF
exhaust with a
powerbomb
header. Tonight I tore the engine down in hopes of finding the metal chip problem. I haven`t found that problem yet. Here is what I`ve found. Top ring gap is .024" bottom ring gap is .041" and the oil ring is at .040" Intake valves are at .005" and the exhaust vavles are at .009" Piston has some play. I have not measured the piston or the cylinder for size and ovality. But I still haven`t found the metal chip problem. I`m not really up for the idea of splitting the cases right now. Anyone have any insight on the location of the metal chip problem? Thanks for any help.
The head
The piston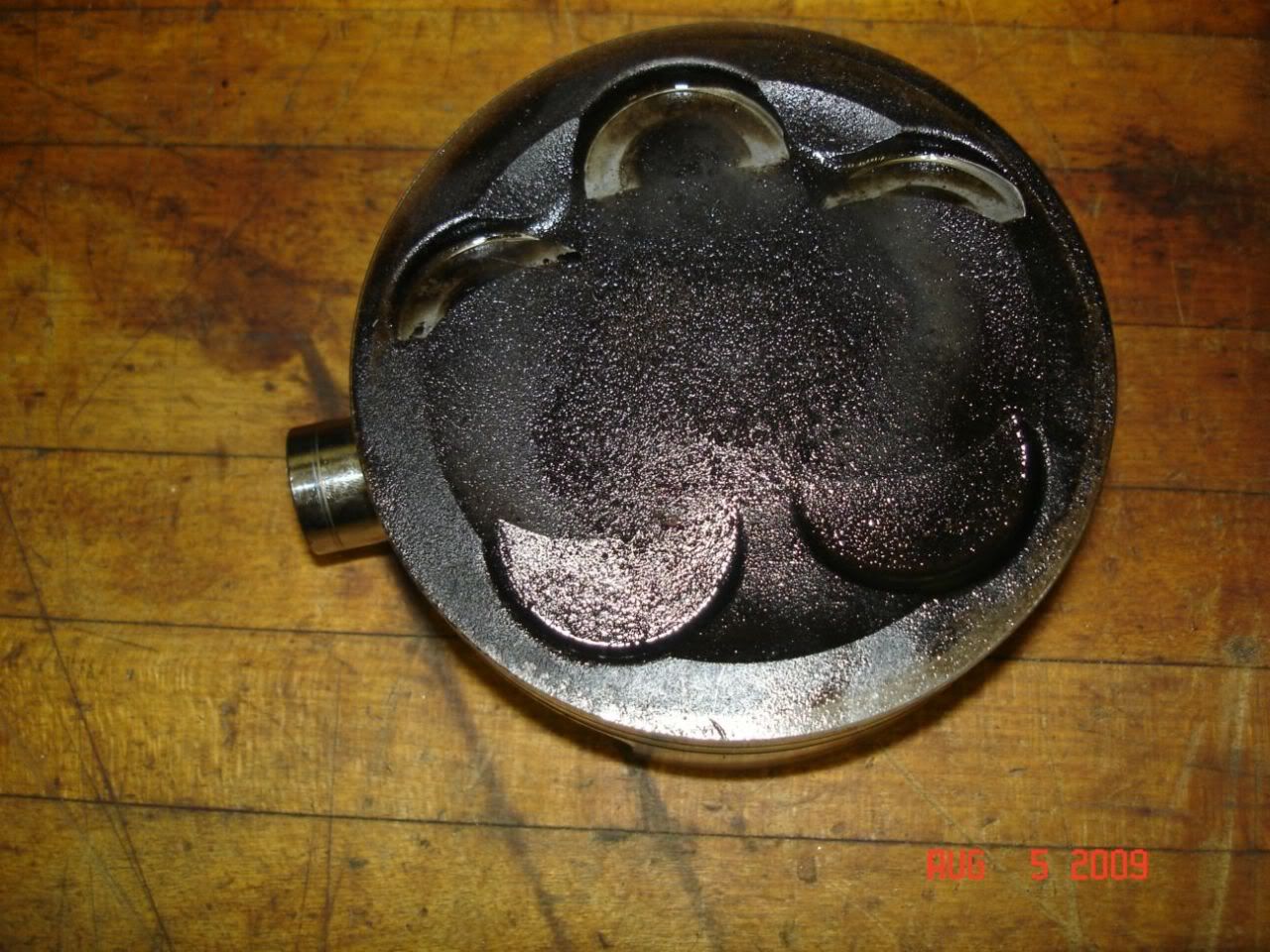 Cylinder has some light scratches
The exhaust valve stem
Inside the header
Inside the head pipe looking from the mid pipe joint, the white stops right at the end of the powerbomb piece.