I decided to pull the trigger and do the CRF fork conversion after the last Big Boy ride. As you probably know, the XR is a great bike and can hang pretty good with most riders on faster bikes except in the whoops.
With that said and being a machinist in the past I was going to just go for it. Being a lighter rider and having a CRF 450x already in the stable I went with forks and tripple clamps from a 2004 CRF 250x for my 2003 XR400R. I had planned on jumping in and just start machining a new stem for the project but at the last minute I went with the
http://www.twfracing.com/
bearings and the CRF stem. A couple of 3mm spacers under each bearing and your in business. I bolted it all up today and love it! I'm just waiting on a
wheel
spacer and a new front brake caliper and she will be done. Total cost after selling my old parts.....$150. Sweet!
Isn't Ebay great!!
Before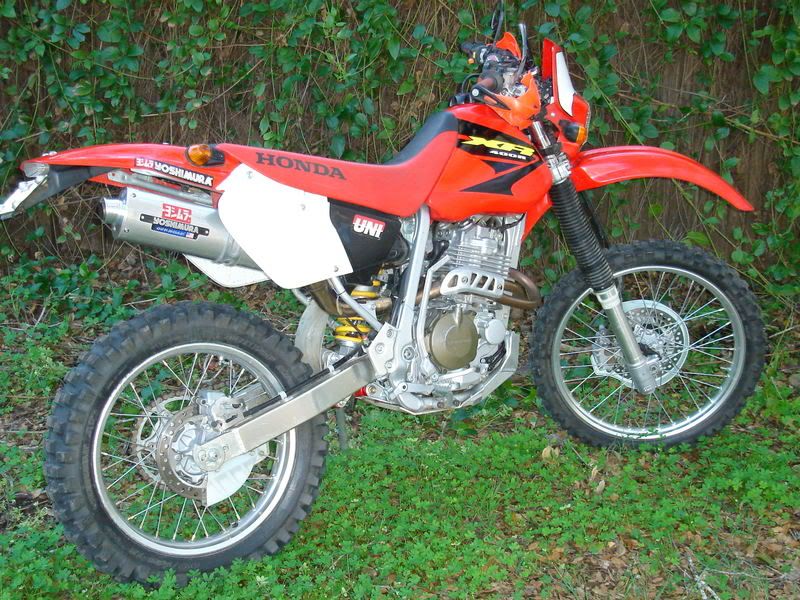 and after the conversion.....