I feel like a total n000000b here, but here goes. Where I do put the oil in my YZ426? This is what im looking at...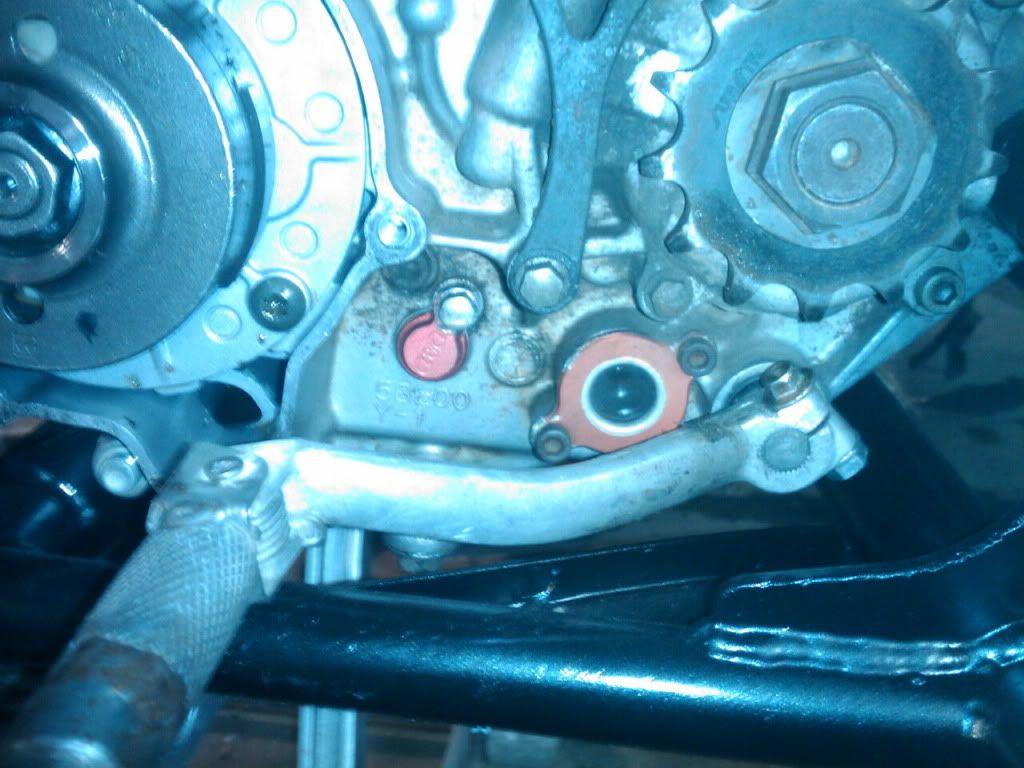 What are those red plugs?
Also when I took the flywheel cover off a bunch of oil came out,so I just lifted the motor sideways and let it drain from there. This motor is in a 250r hybrid atv.
and how do i decipher the vin? It is.... H303E-002669 Does the 00 mean I have a 2000 motor? Thanks everyone for my newbie questions!