OK...I've got it ready to open up...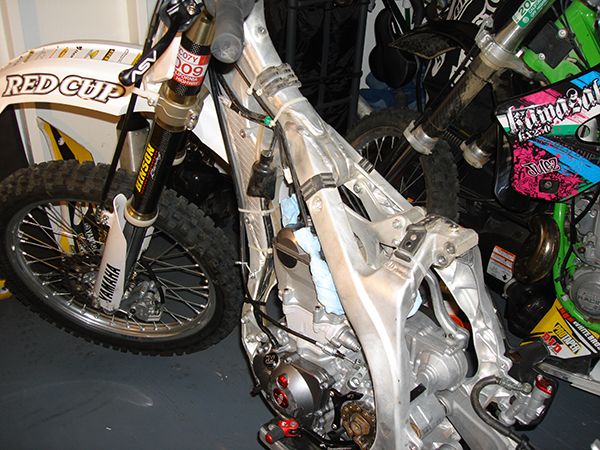 I just purchased a flywheel puller and feeler gauges off ebay, so I'm going to wait a few days until those arrive (plenty of time to throw in some step by step advice, or hint and tips)...I already have the circlip tool, torque wrenches, etc...Let me know if there's anything else specific you can think of besides standard tools that I'll need...I think I can borrow a piston pin puller...
Recommendations as to what piston kit I should get, and whether to throw in
hot cams
(don't need speed just want this thing to be ultra reliable), a new cam chain or not since this one only has a few hours on it, new valves, seals, whatever...Any advice is like gold to me...
Like I said I'm clueless about this, but I've been told I'd be a fool not to do it myself...I'm totally just going by the
service manual
, and haven't done this before, so any and all help you can give is greatly appreciated...
I'm actually quite worried now that I've looked into the
exhaust
port...Looks like I might be in for more than I bargained for...There is a
thick
layer of black caked and baked on crud...