06 yz 450 Clarke tank 2.6gal
Started by
davidrussell41
,
Apr 10, 2009 12:52 PM
Posted April 10, 2009 - 12:52 PM
Anyone running clarke 2.6 gal tank if so how do they like it and any pics

---
Posted April 10, 2009 - 01:59 PM
---
Posted April 13, 2009 - 09:36 AM
Thanks Gray I looked for a old post but guess I didnt look far enough thanks for the info

---
Posted April 13, 2009 - 06:39 PM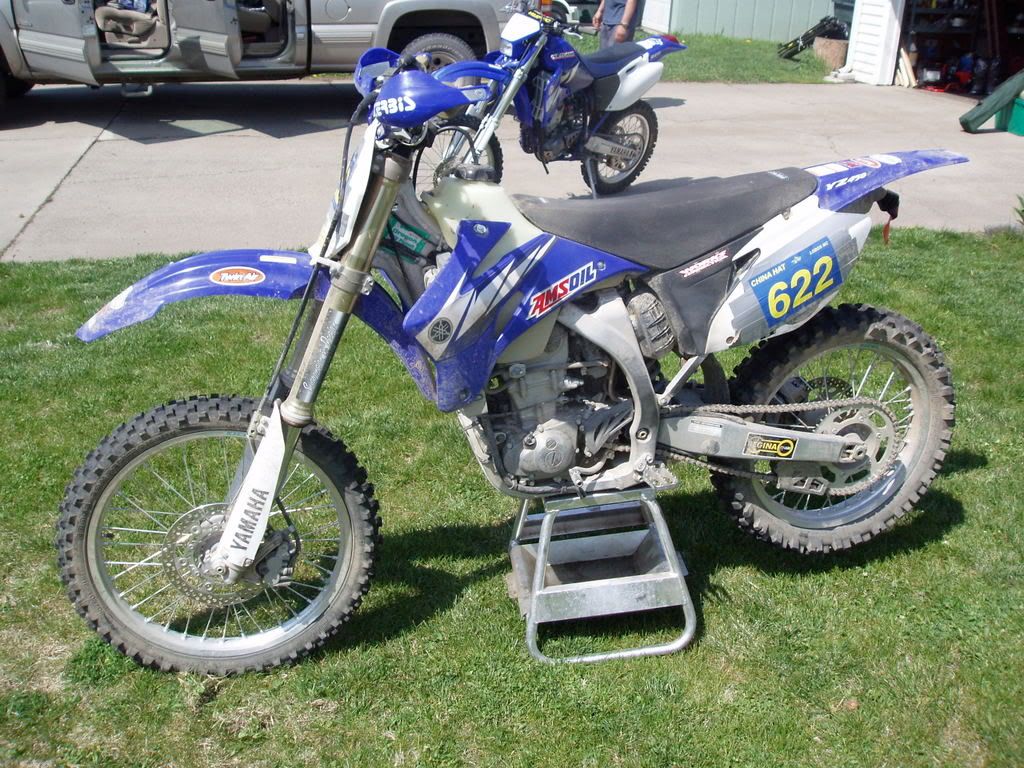 I like the tank. Gray pretty much hit the nail on the head in his previous write-ups. The only PITA problem I had was that the mounting surface for the stock petcock wasn't absolutely flat so it leaked fuel by the gasket. I just took a air sander and smoothed a flat surface to mount the petcock better. I don't notice the tank when riding and I am willing to put up with the quirks.
Hope this helps.
Chad
---
---
Related Content
Join Our Community!
Even if you don't want to post, registered members get access to tools that make finding & following the good stuff easier.