As the title suggests i got tired of looking at my nasty old rusty frame. I tore it down and had the frame powder coated, along with some engine covers and such. Hope you like it.
This is the frame before.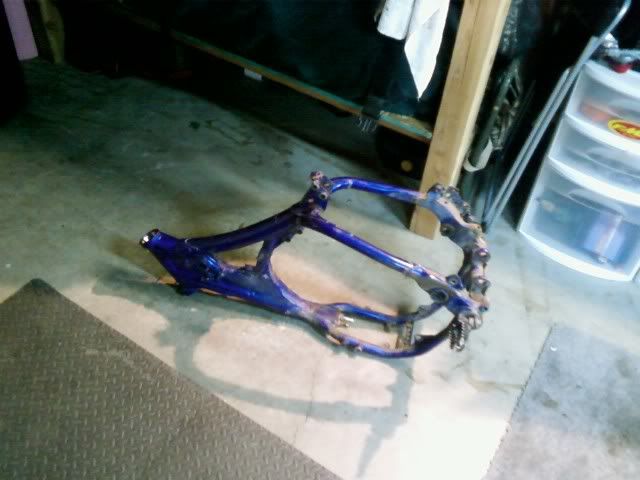 Frame back from powder coat.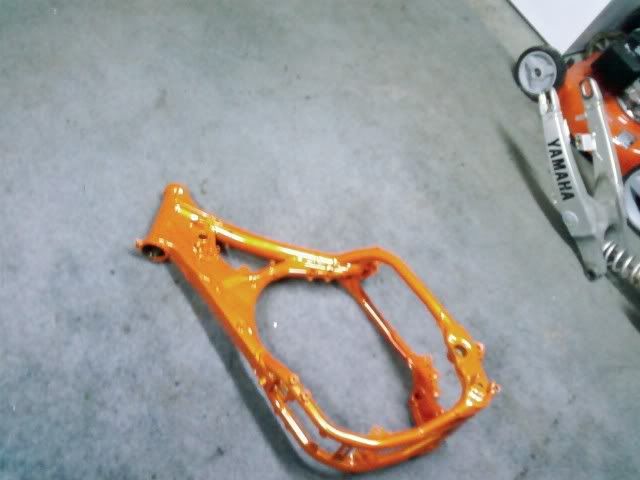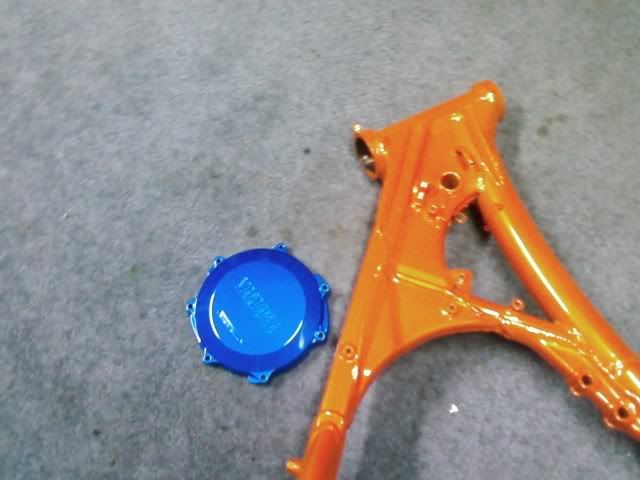 The engine with covers on it.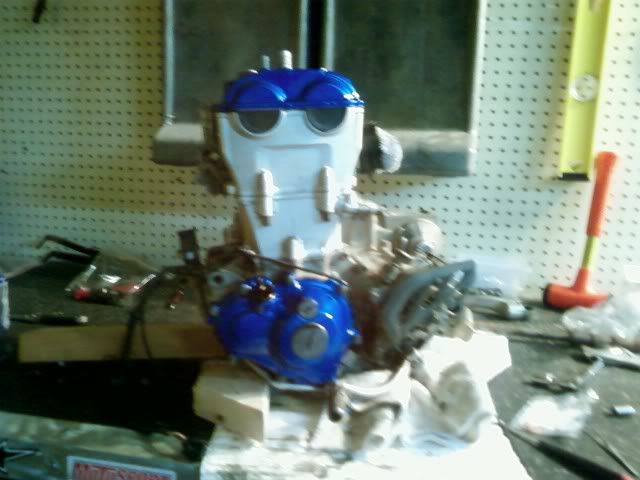 Getting there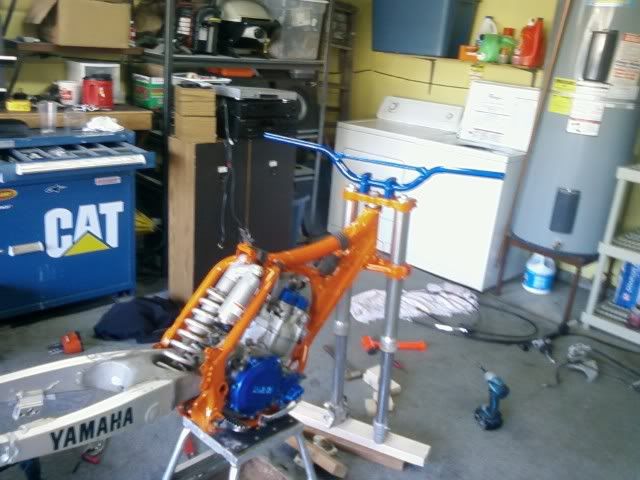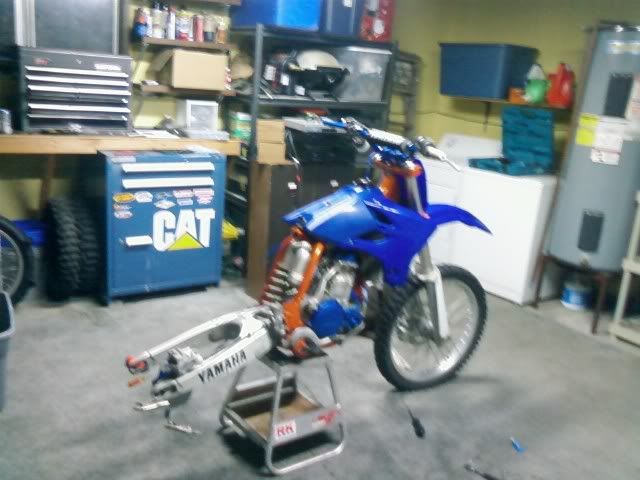 Almost done,