Due to being a partial road bike, partial trails, i decided I wanted to try the WR cam settings. I had pulled the valve cover when i first got the bike to check the valve lash, and noticed 12 pins between the cam gears so i knew I had yz timing. While the bike is quite fast when you go WOT, I want to try having some low end, after riding my brother's xr 650 I realized how much i DID NOT have! haha
anyhow, Just wanted to check with you guys before i button it up.
Here is where the timing mark was, next to the "H" and with my finger holding in on the timing chain tight, my cam gears were like this: Right side(intake) cam even with the top surface, Left side(exhaust) looks one tooth out.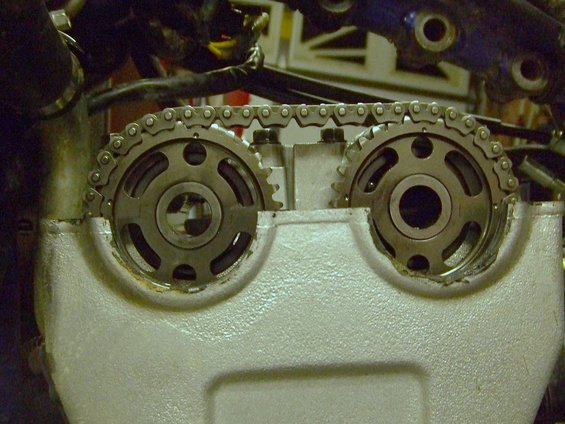 SO> To convert to WR timing, I just remove the
exhaust
cam and move it one notch to the left so both OUTER dots are even with the valve cover surface? THANKS!