Well guys, and gals, Im looking into the possibility of making my WR450F
street legal for DS riding. HighFive has some nice little trips planned that
Im a bit interested in being a part of....
So I need some help from those of you in the know. I dont want an "off
the shelf" kit. I just havent seen one that I really like completely.
So here is what I want to do:
2009 WR450F
Use these Switch housings (which will be used for turn signal left/right,
starter button, and kill switch. I will used my existing kill switch button
for the horn)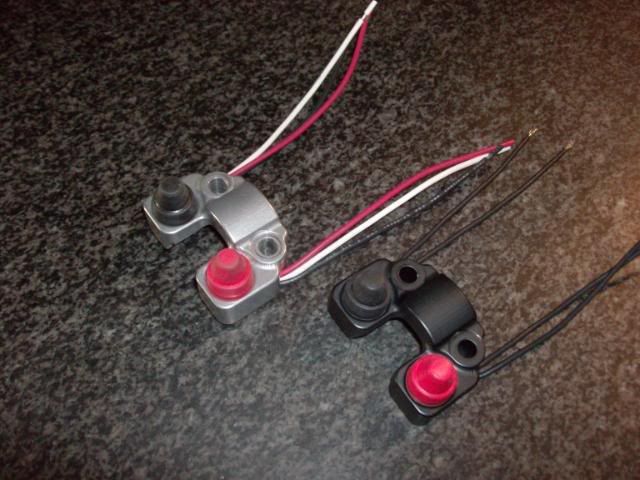 Use these LED strips, custom set into my headlight nacelle, as turnsignals.
I will also use something similar in clear as my license plate light.
Use this Banjo Brakeline switch to activate the tail light
I want to mount the license plate using heavy rubber, probably from
a tire. That way it will easily flex if (no make that when) I loop out etc.
So what I want to know is,
how would I go about wiring the switches up
to the turn signals? Do I need to install some type of seperate fuse etc?
can I, and how, do I use the existing tail light as a running and brake light?
or will I need to get a different light?
Any info you may have to help would be greatly appreciated.
So what do you guys think.....Pretty good setup eh? I think it will be.
Very "off road" capable. No turn signals to break, no license bracket
to break etc.