Here's the Background:
2006 YZ450F - I'm the second Owner. Bike has probably 50-70 Hours. I've put 40 hours on it and I would guess the previous owner had not more than 20. Bike has run well and except for the usual engine noises nothing out of the ordinary. Valves were checked / adjusted (were withing spec but at the limit) when I first picked up the bike and haven't moved since.
I figured it was time to do some maintenance on the motor and decided to start with the Timing Chain and Tensioner (Cheap Insurance). Once I started digging into the engine I thought - Why not just pull the top end and take a peek. I wanted to get a good baseline on all the important parts.
When I pulled the cylinder and piston it all looks really good (I think). There is some carbon build-up on the piston and head but no scapes on Piston or cylinder (I can still see the crosshatching on the cylinder).
So my questions are:
Do I just put the old piston and rings back in?
Do I use the same Piston and use new Rings?
Should I bite the bullet since it's all apart and put a new Piston / Rings in while I have it all apart?
I ride mostly recreational wiht a few Desert races thrown in for fun - If I do go with a new piston any reason to do anything other that
OEM?
Since the Valves haven't moved at all do I need to worry about them right now?
Here are the pics:
Piston Top: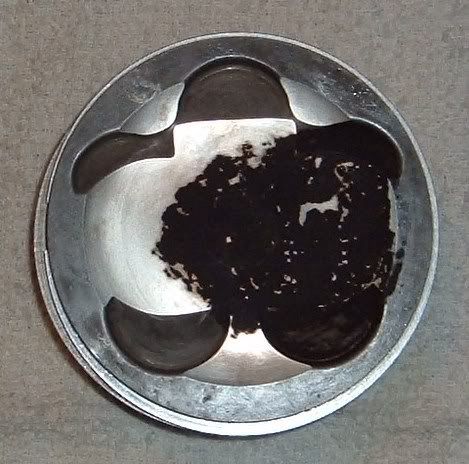 Intake Skirt:
Exhaust Skirt: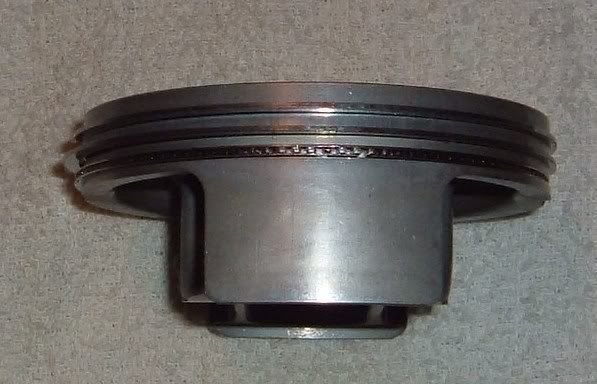 Piston Bottom: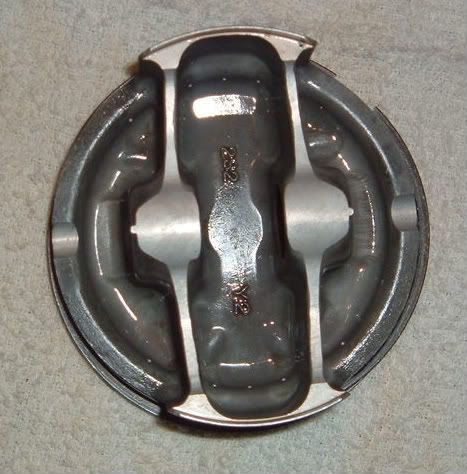 Cylinder: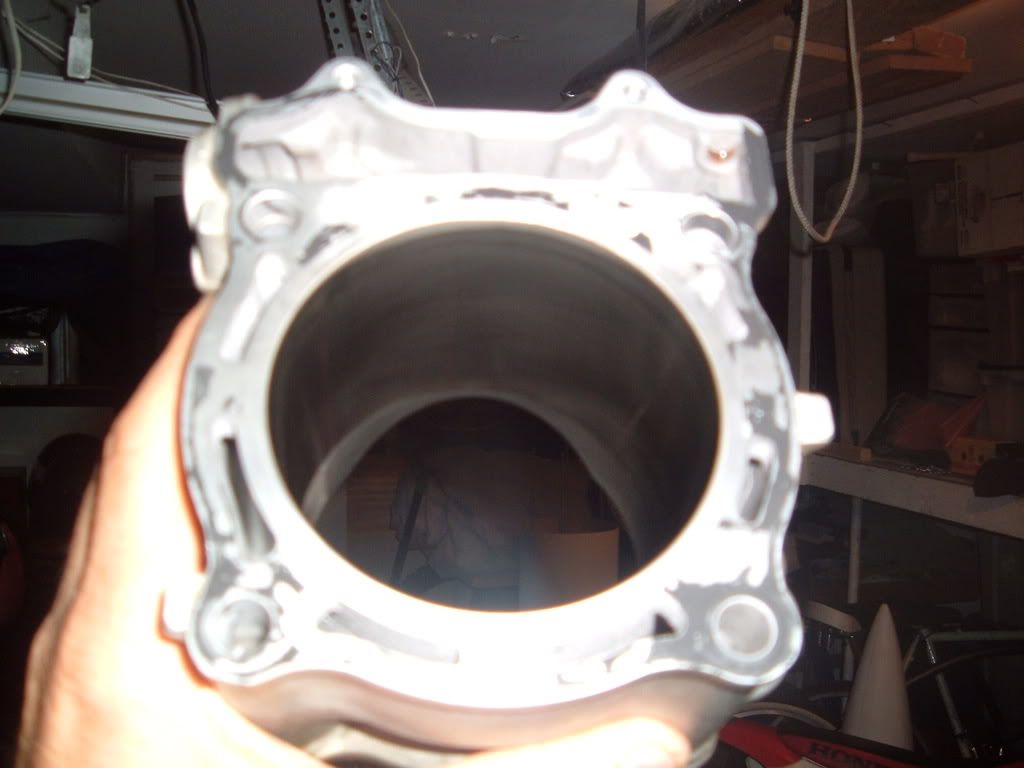 Head: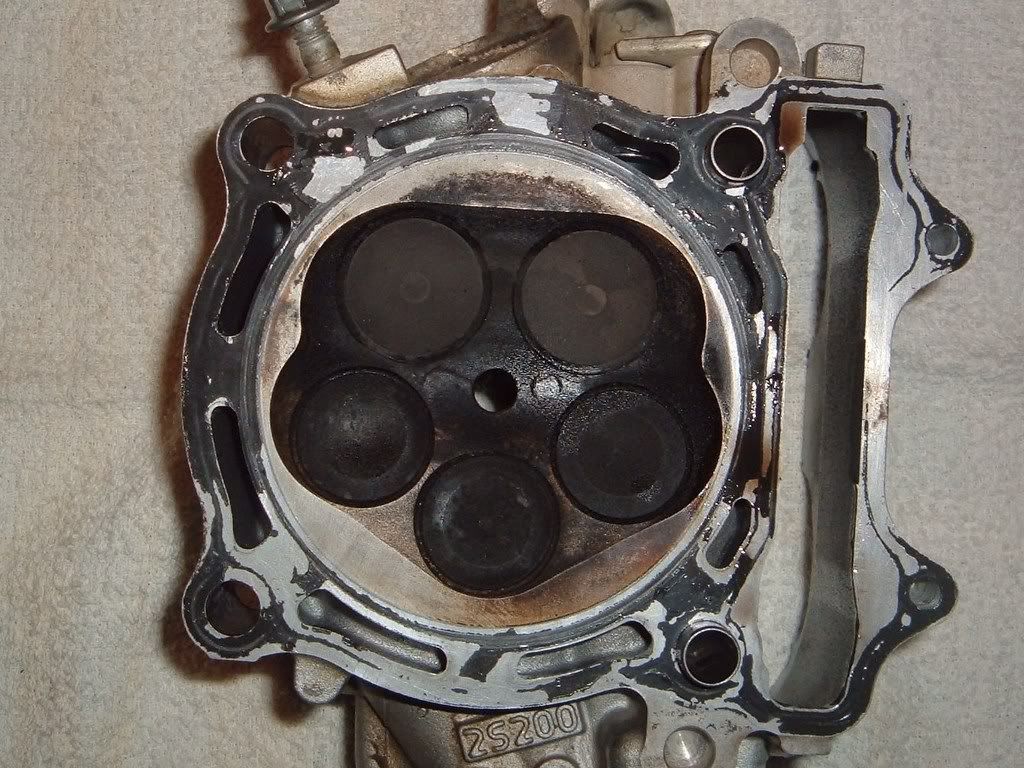 Thanks!