Well not really* open, but looks that way. Some of you have seen the bike im building. NSF100 sized mini bike that is stuffed with a 426. A little
ducati
inspired. I want the appearance of an open clutch.
1st I took the stock pressure plate and skim milled it to get that CNC look and beveld the edge like the GTYR and the Henson. It will be anodized red. Im making gold spring washers too.
Stock.
Milled.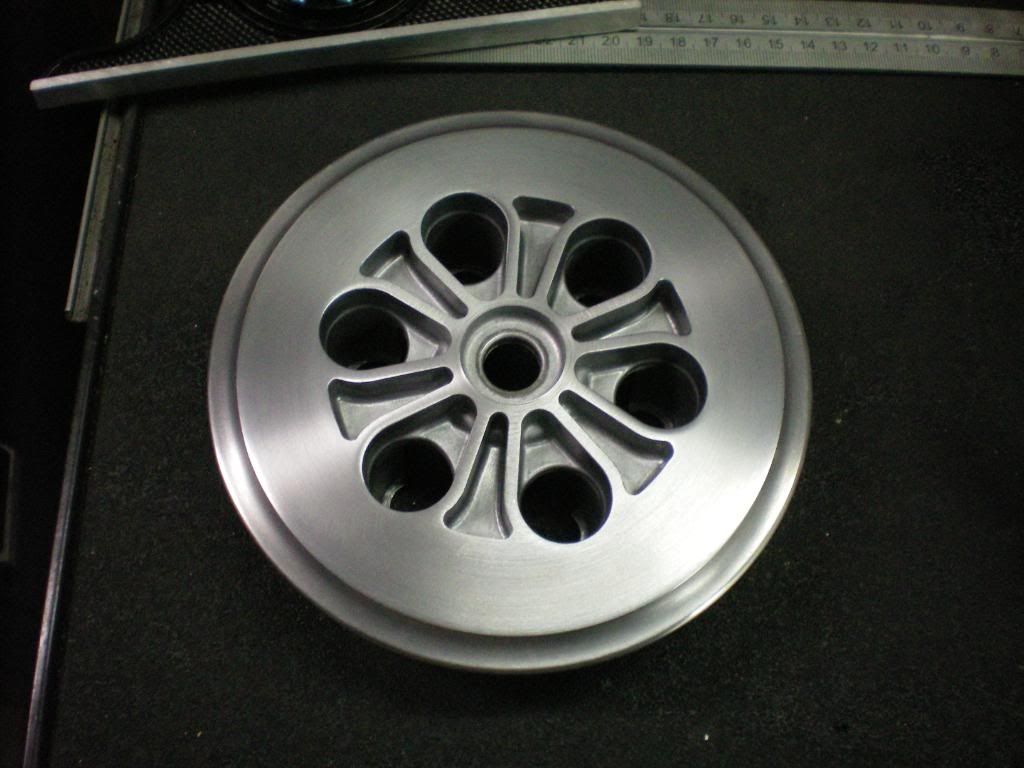 2nd I took an ebay special gold
clutch cover
and cut out the center.
Before.
Cutting.
After.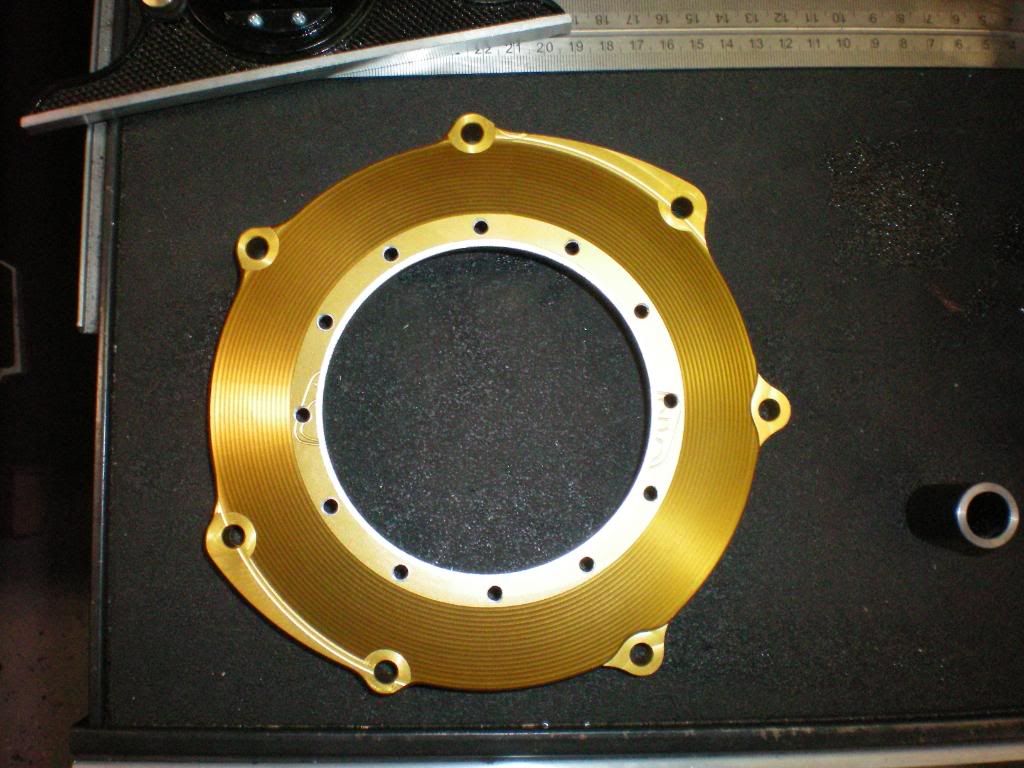 Cover ring.
Being cut.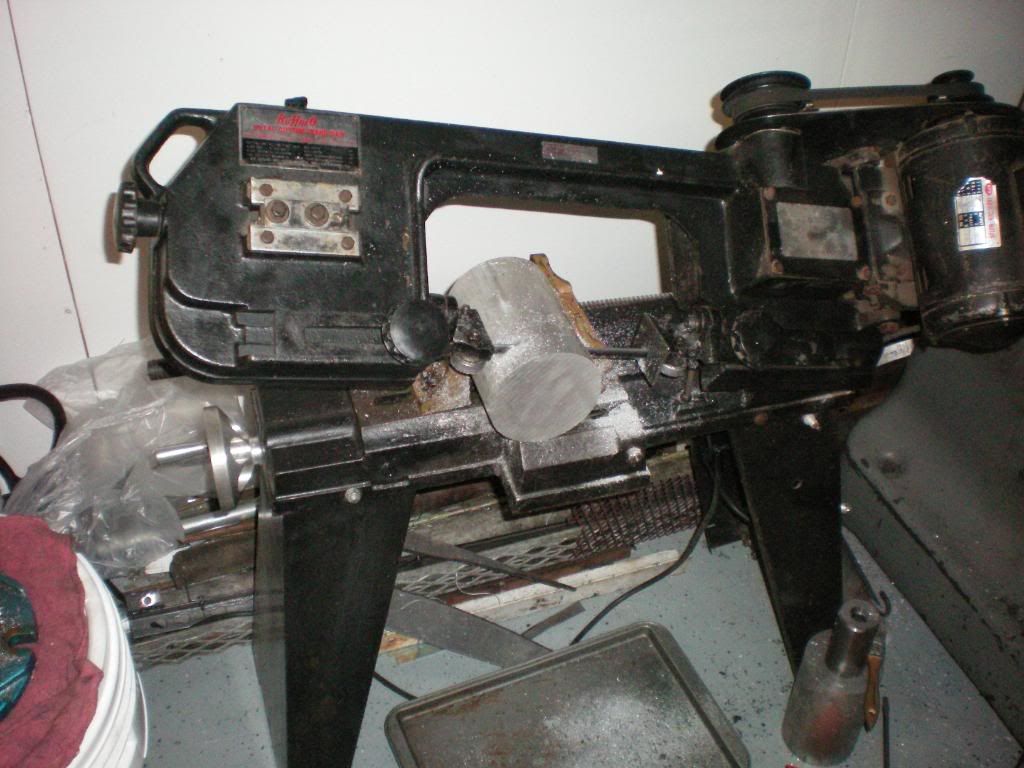 On the lathe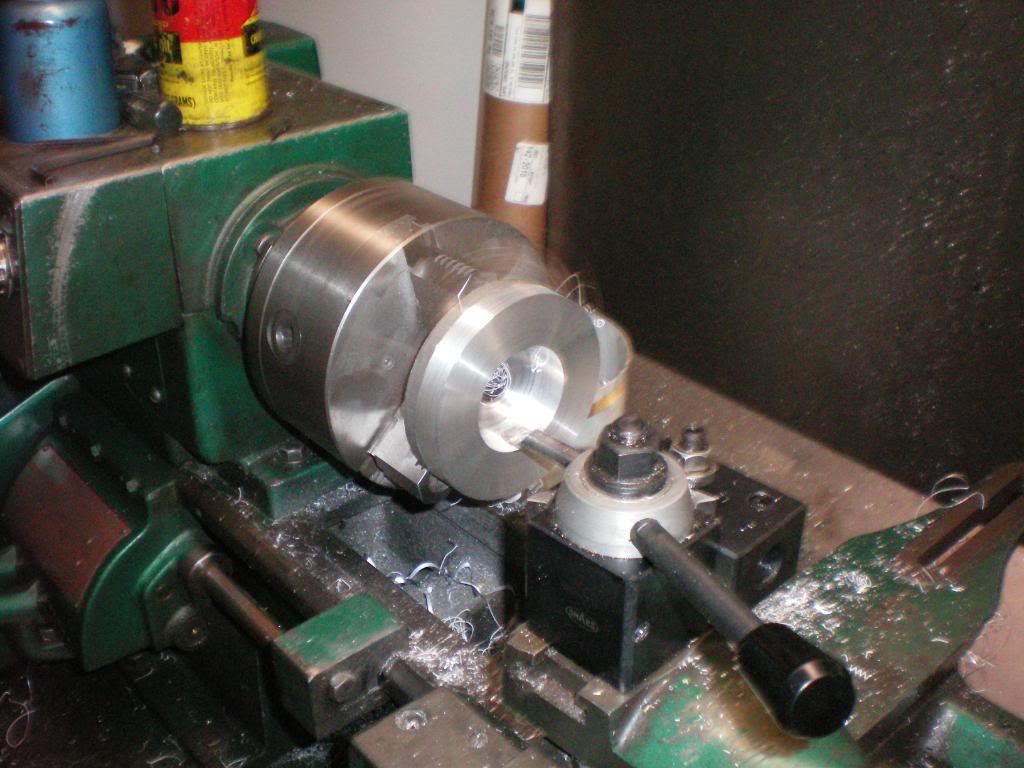 Done. I tapped the back side so you wont see any bolts. Im using tapered flat head bolts so they sit fluch on the inside of the clutch cover.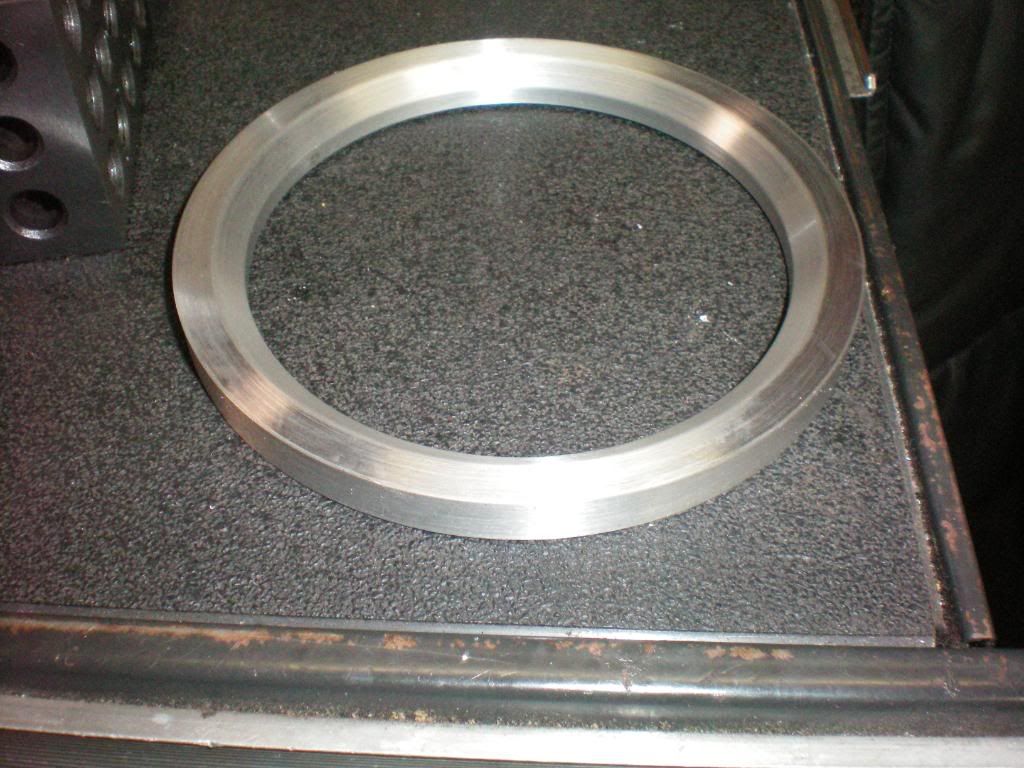 Here is the mock up.
With out ring. The lexan will sit between the clutch cover and the outer ring.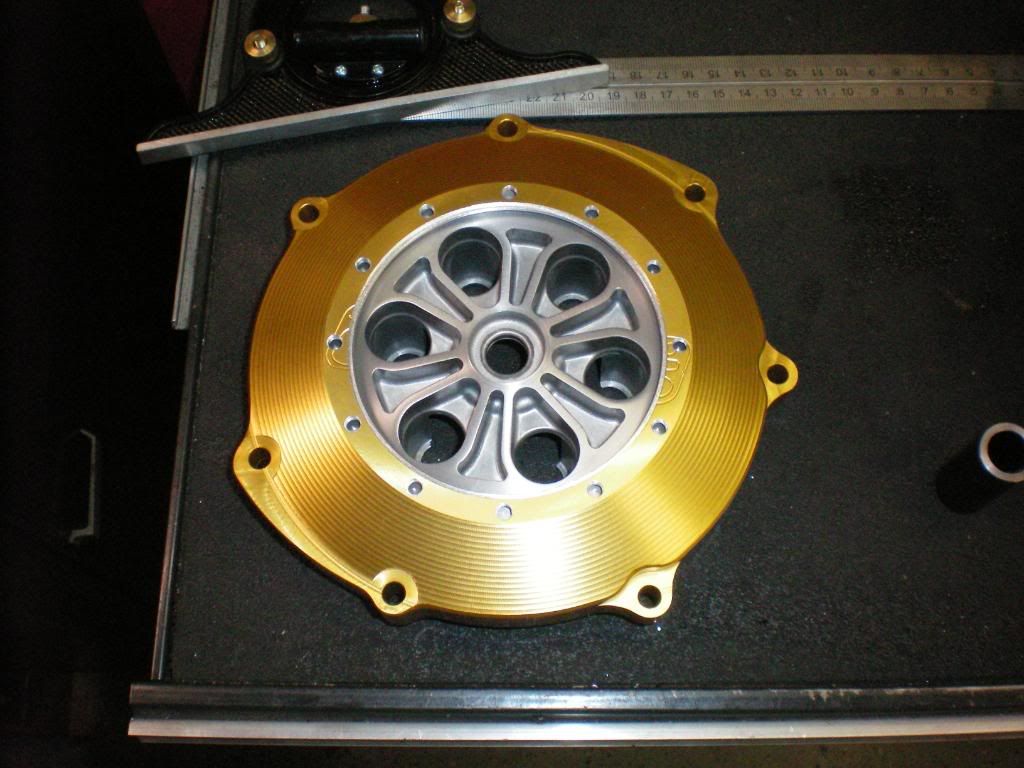 With ring.
Im still not done. I have to cut the 1/8th" lexan , anodize the outer ring (natural), anodize the pressure plate red, and anodize the spring collars gold.
I hope you guys like.
~Shawn @ BMS