I really miss having an odometer since moving up to the YZ450 from my WR250. Not wanting to spend the big bucks on a Trailtech I thought I'd give this a shot. Bell 20 function bike computer, $9.95 at Target. Lot of
cool
features including a temp gauge. The toughest part was soldering in a length of double wire since the supplied wire was too short. The small main wire actually has two separate insulated wires inside.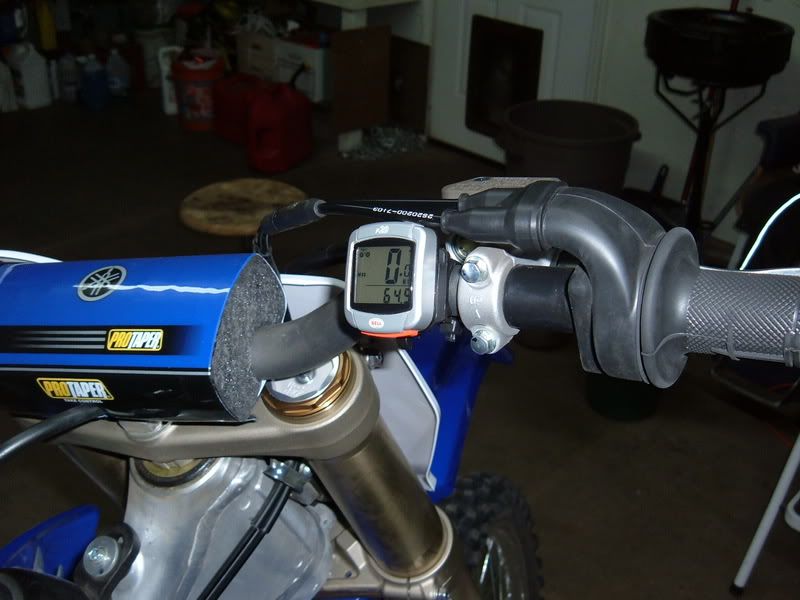 It was setup to attach the magnet to spokes. I cut the magnet from their bolt setup and glued it to the rotor hole with JB. Near perfect fit.
Used leftover double sided tape from my hour meter install to attach the pickup. A little exposed to rocks and bushes but we'll see.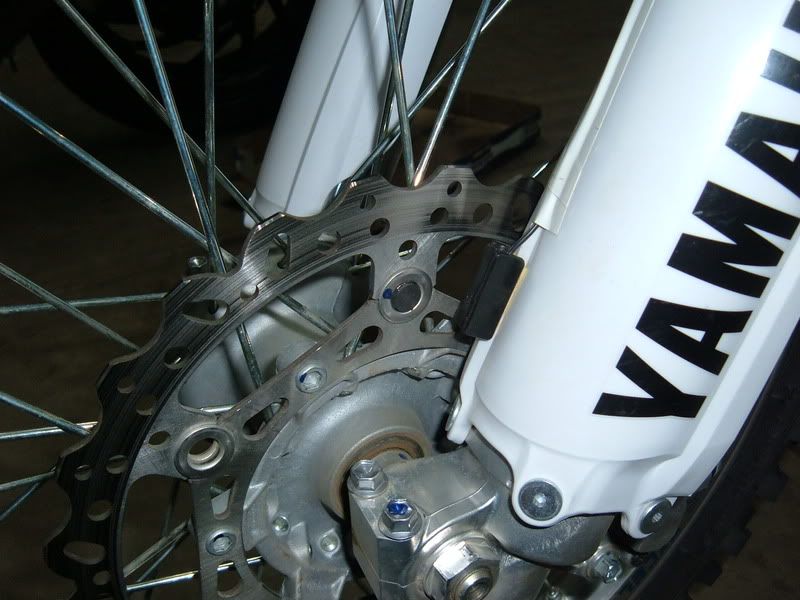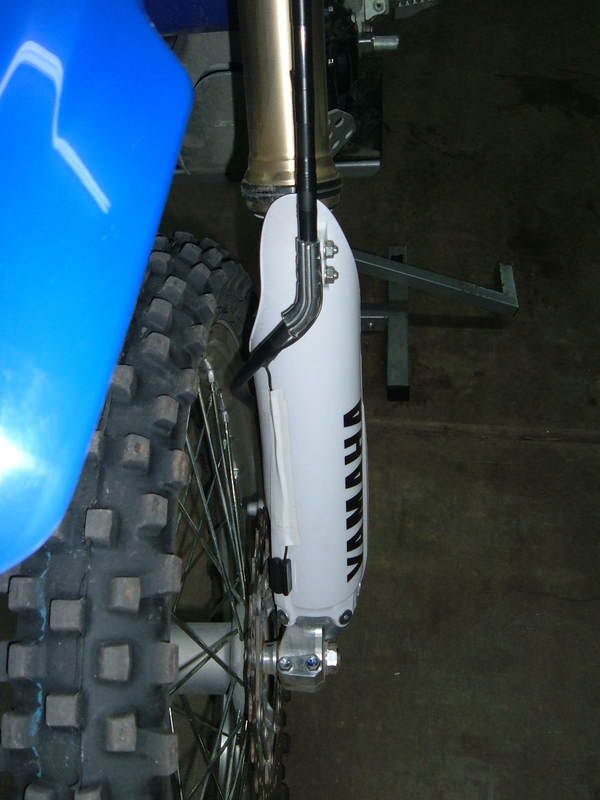 I used a lot of electrical tape to marry the wire to the brake line.