Gday from NSW
As the thread title suggests, I have a few Q's about an XT250 I might buy as a resto project (supermoto maybe?) and to learn 4 stroke engines.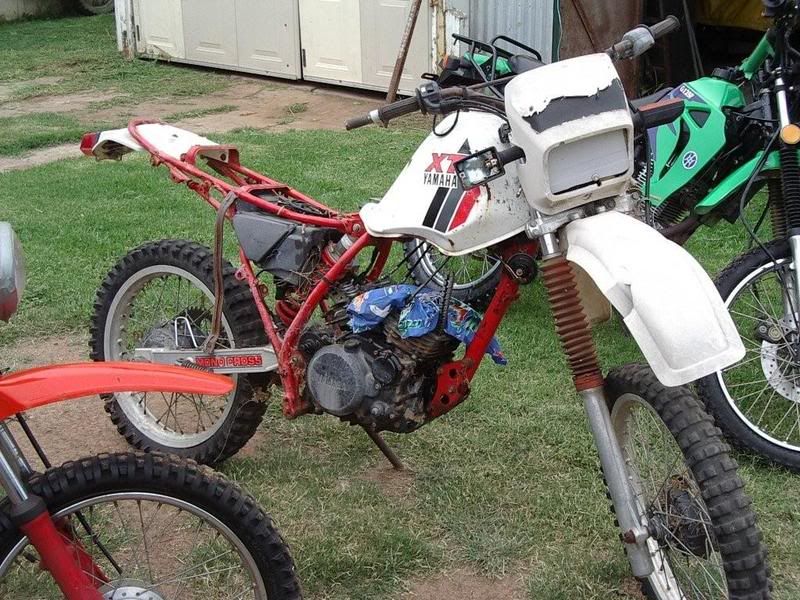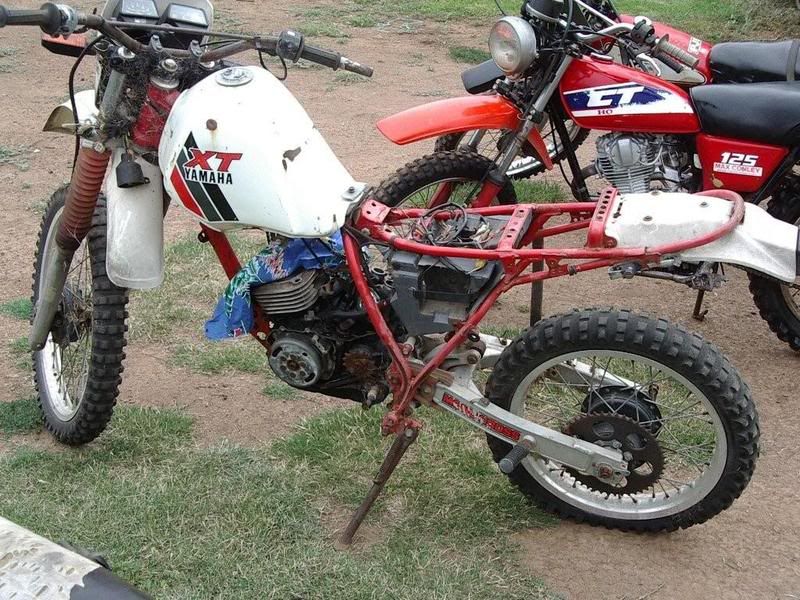 I think it's a 85 or 86 model. Anybody know for sure? The rest of the top end is in a box somewhere as is the missing side cover (hopefully, has a crack apparently) and a few other engine parts. The exaust valve is bent apparently. I haven't seen the bike yet, but should be haveing a look tomorrow or the next day.
How hard is it to get parts these days?
Iv'e been looking at the bikez website, and if their info is correct the 81-82 models had 5 more HP than later models (22 and 17 respectfully). Anybody know why this is, and if it can be easily fixed or inproved by say rejetting?
Can the front end of a newer model be stuck in? I want disc up front, and what voltage is the electrical system?
Thanks for any info and have a good new year
Fuzzball