What do you think, better before or better after???? I think it looks better now and certainly different to the others ive seen.
BEFORE: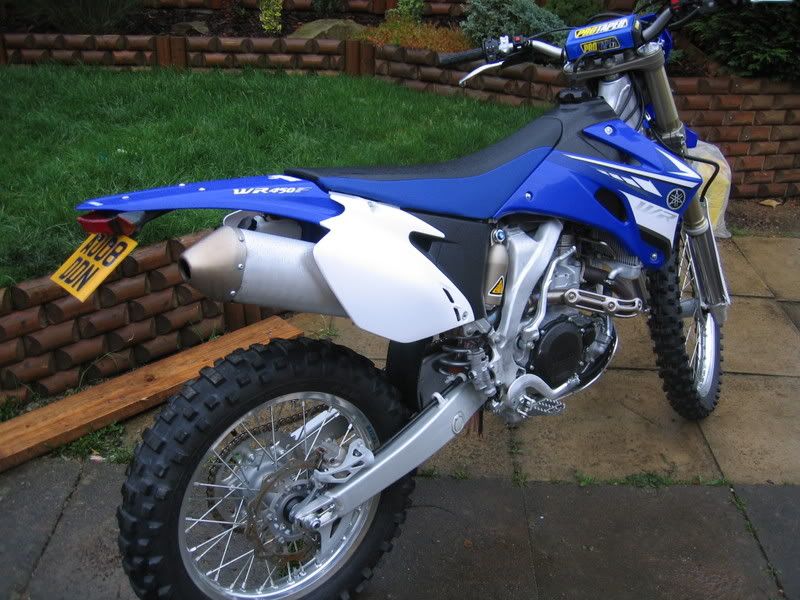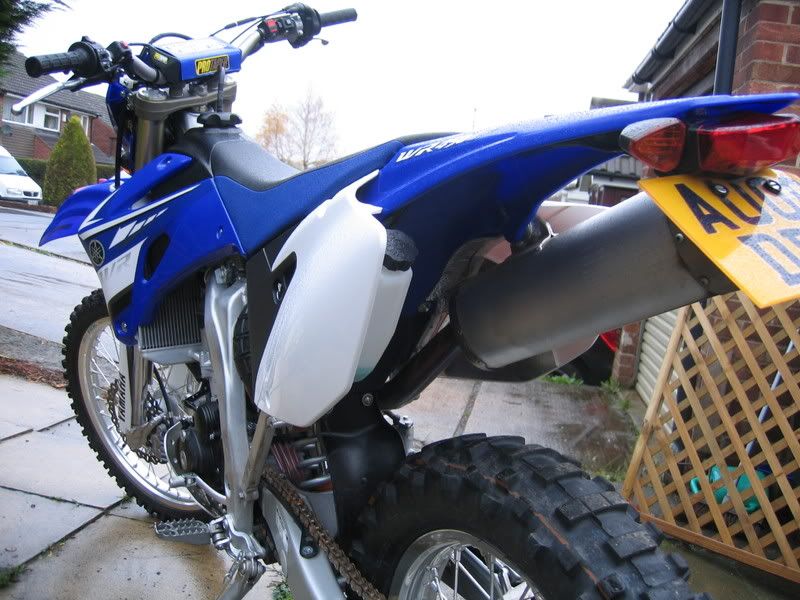 AFTER: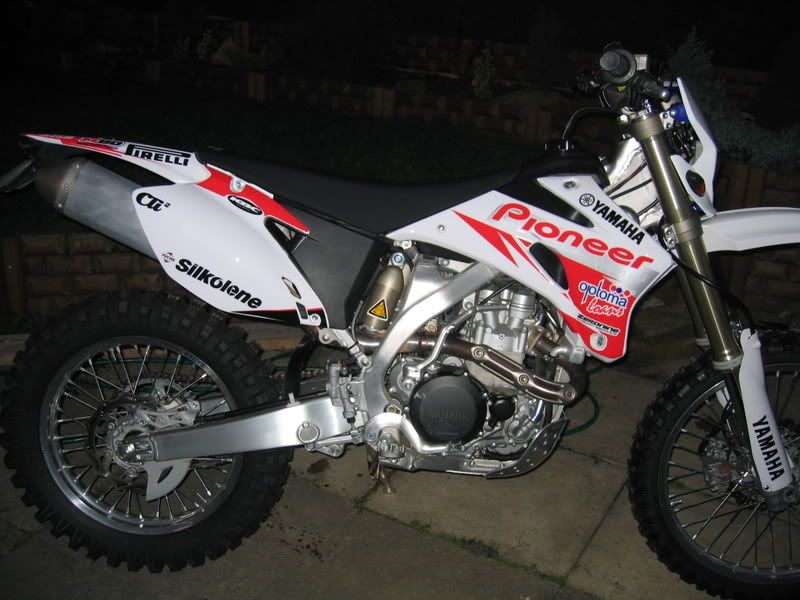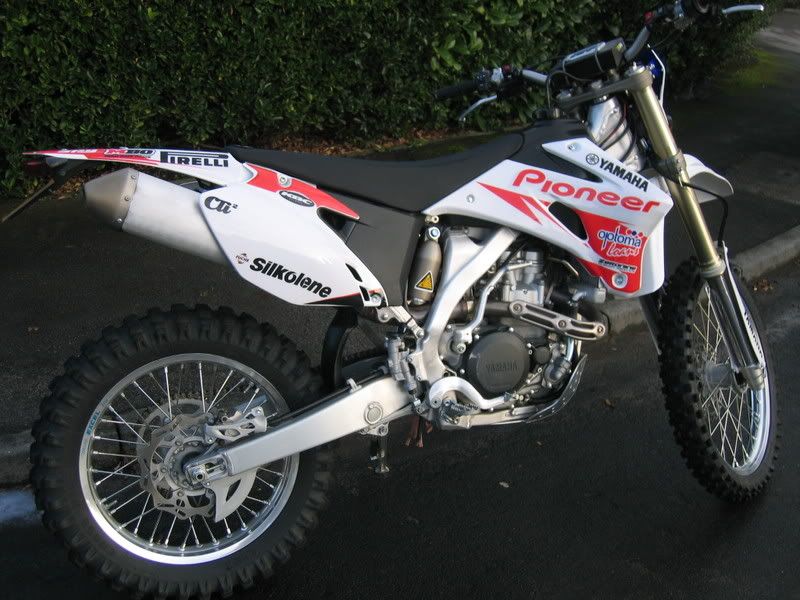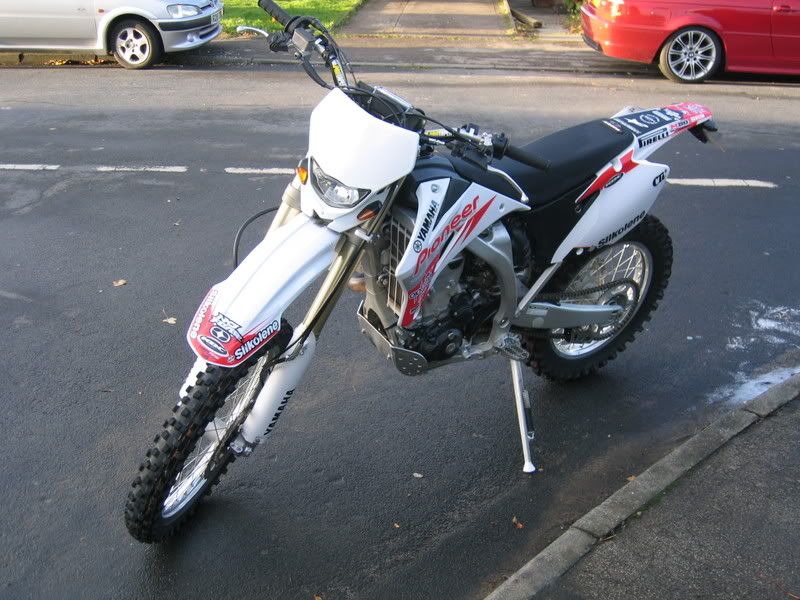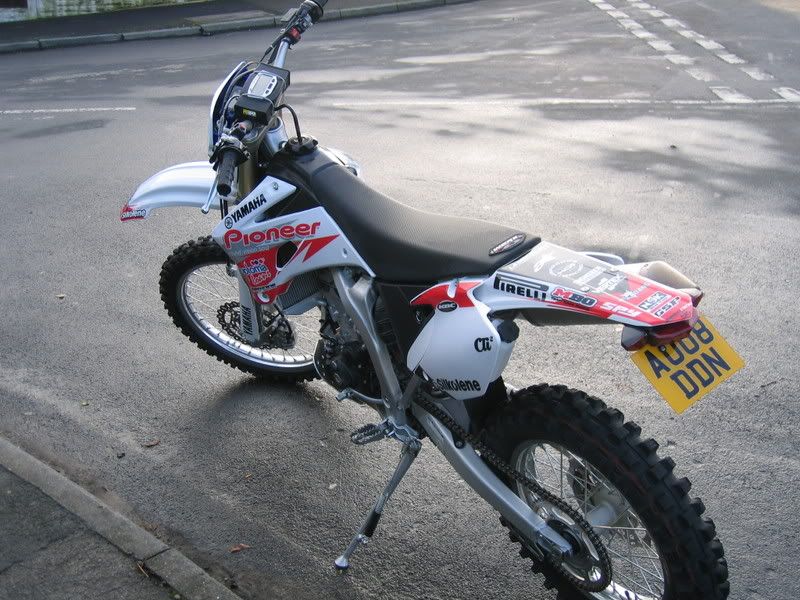 I still have the airbox graphics, swing arm, fork and headlight graphic to fit, but im waiting for a nice mild day so they stick properly.
I took it out over to derbyshire for a good blast! Loved it! We took some VERY challenging trails and i was trying my hardest not to come off it. Managed to stay on anyway........just about
We ended up doing around 50 miles on the trails, and to say i was knackered afterwards is an understatement. Much better than spending all day at the gym though!