I made this writeup because the cam chain gasket is a problem on these DR650s and I went through this problem myself.
This leak can often be confused for a base gasket leak, but since 2004, DR650s have had a metal base gasket, which was a huge improvement. The cam chain tensioner gasket was not upgraded with the base gasket. I overfilled my oil which increased the oil pressure enough to blow out this gasket.
This oil leak can look like this : Oil at the arrows and even in the
Suzuki
lettering of the
oil filter
cover. Oil can also be seen on the lower 3 or 4
cooling
fins.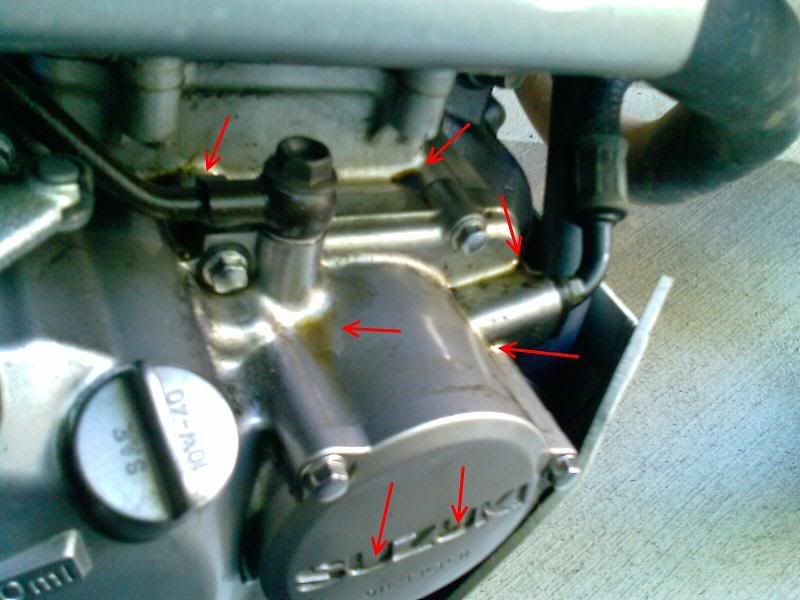 The most effective way to find the exact leak is by :
1) Thoroughly cleaning the engine area.
2) Putting talcum powder around the suspect area.
3) Running the engine and watch for the powder to absorb the oil.
Note: My gasket only leaked at high rpm on the highway.
In case anyone doesn't know what the tensioner is, it is outlined in red and the gasket is outlined in yellow :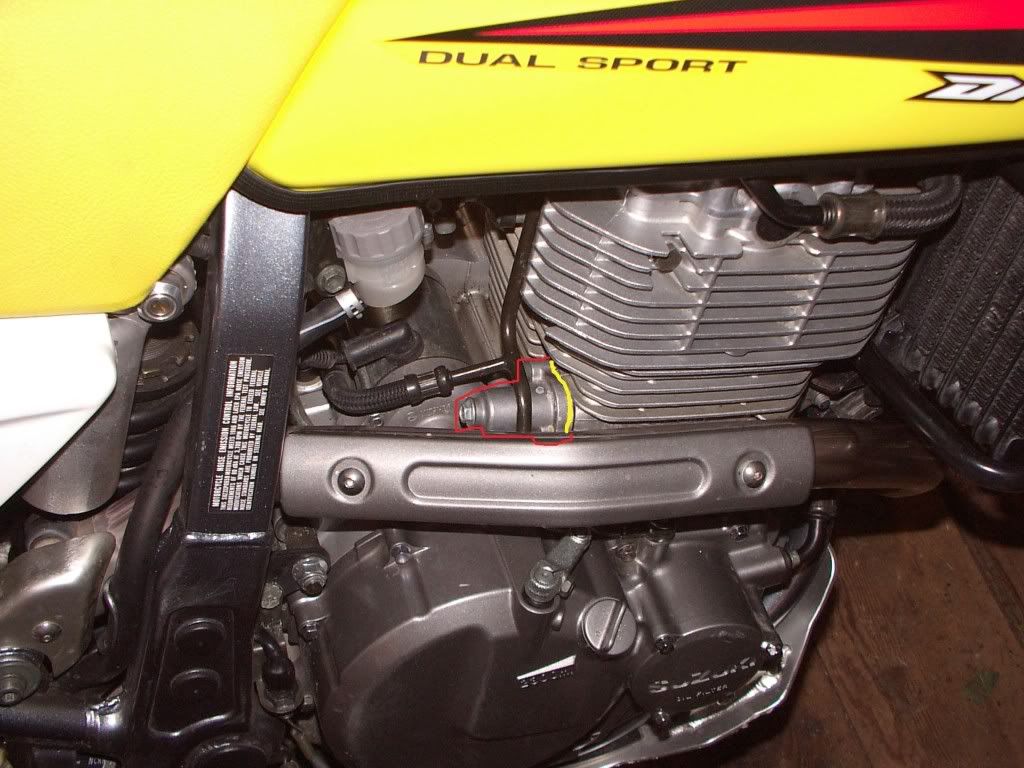 In order to replace the gasket, do the following :
1) Remove the clutch cable mount shown here :
(This should give you enough room to slide out the tensioner...You might need to loosen the clutch cable further)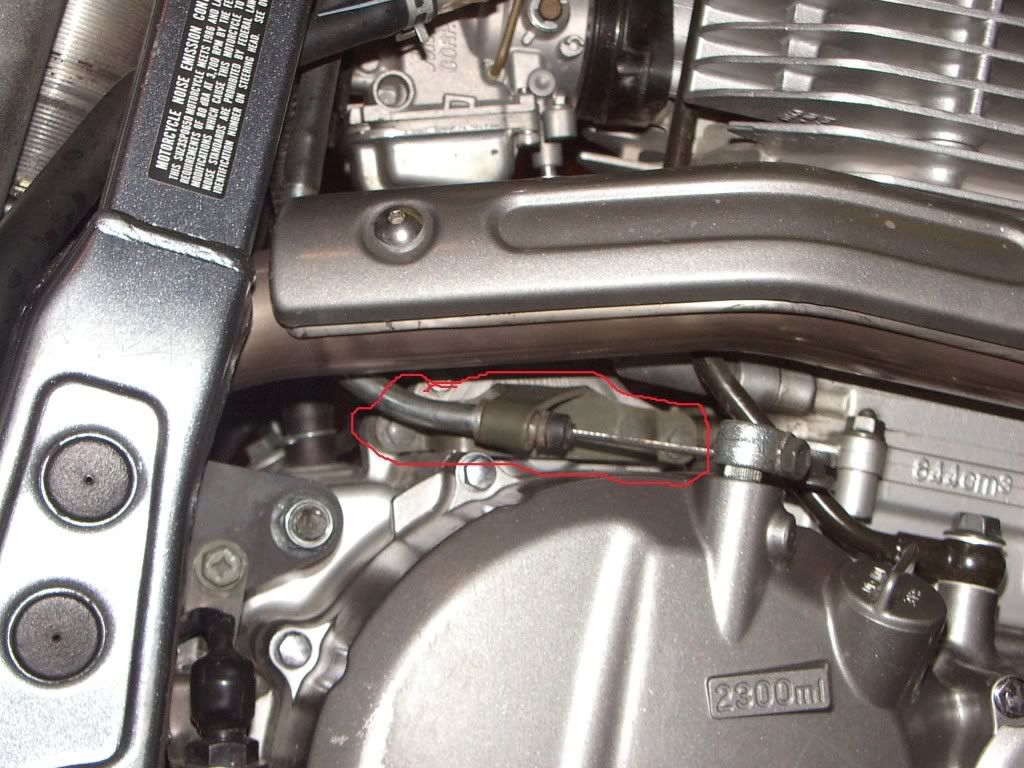 2) Remove the two hex bolts at the left and right of the tensioner.
3) Slide out the tensioner. The tensioner is self adjusting, so it should extend as you remove it.
WARNING!!!
Do not insert the tensioner fully extended! You can stretch/break the cam chain. You must retract the shaft of the tensioner before replacing. In order to do this, you must:
I) Remove the bolt at the end of the tensioner. This will give you access to a small screw which you can use to retract and lock the tensioner.
II) Using a small flat screwdriver, retract the tensioner by turning the screw.
III) Turn the screw the opposite direction to lock it in place.
IV) Remember to unlock the shaft after you replace the tensioner.
(Just mess with the tensioner a little bit. Its easy to figure out how it works.)
4) Replace the tensioner with the stock
OEM
gasket or silicone.
5) Extend the tensioner shaft with the adjustment screw.
6) Replace the adjustment screw cap.
7) Replace the clutch cable mount and everything else you took off.
Tell me what you guys think...