where do you find graphics for wr
Started by
buggs bunny
,
Oct 05, 2008 12:00 PM
Posted October 05, 2008 - 12:00 PM
where do you find different graphics for 08 wr450.are they the same as the yz.
---
Posted October 05, 2008 - 02:12 PM
Check E-bay just saw a bunch. Someone out of Vegas. Looked nice I think around 149 for the whole setup.
Good luck

---
Posted October 05, 2008 - 06:33 PM
These are the number tech graphics from our shop! I have the YZ kit for my tank.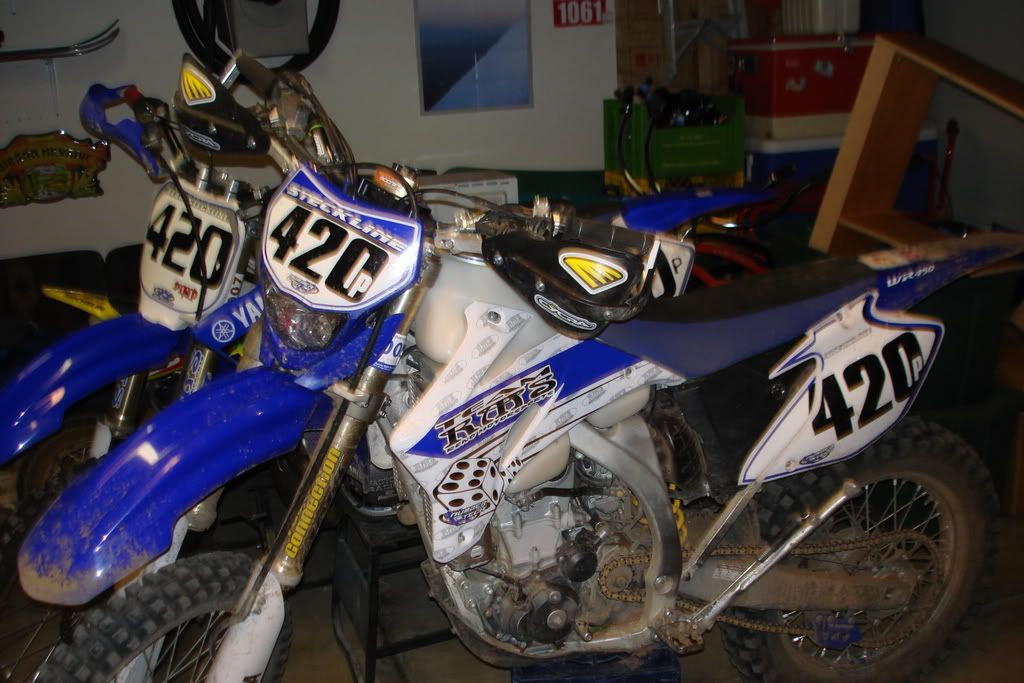 ---
---
Posted October 05, 2008 - 09:33 PM
They are different from the yz. Most aftermarket or oversize tanks use yz shrouds, so if you go that route you can use yz shroud graphics. The rear fender and rear number plate graphics will are compatible, but the airbox graphics will be different, as the wr has a different airbox.

---
---
---
Join Our Community!
Even if you don't want to post, registered members get access to tools that make finding & following the good stuff easier.