I originally went with this set up, the $8 Lowes roof vent solution as I wanted to keep the original tail light.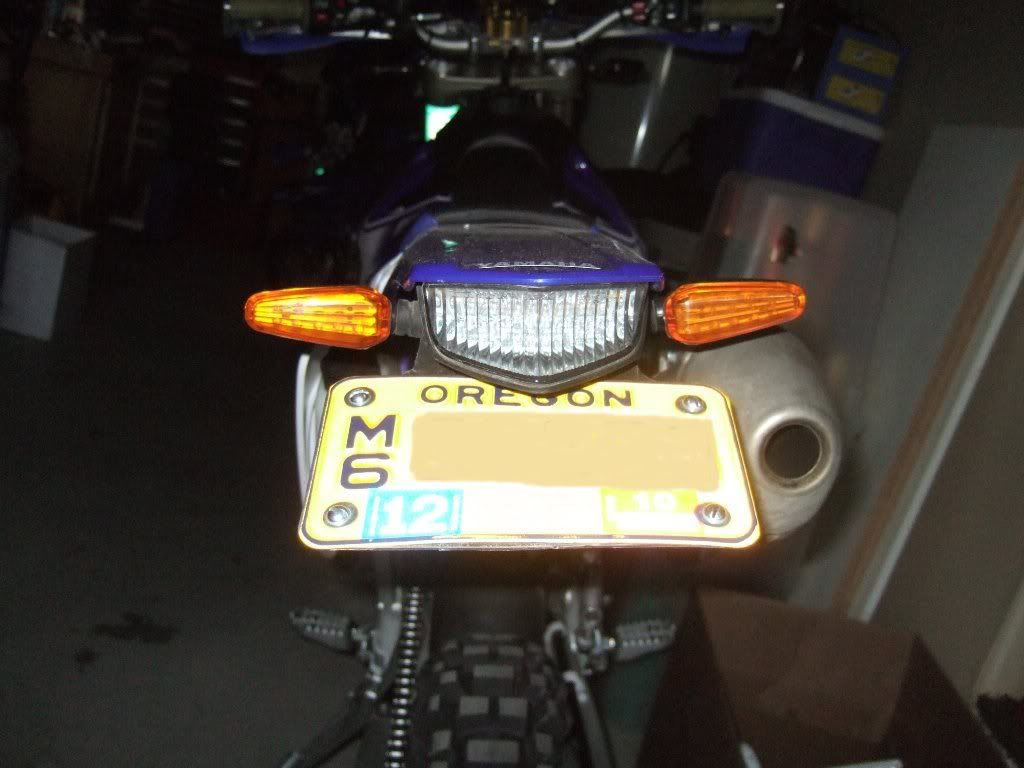 But found I occassionally sucked the plate under when bottoming out. Fortunately the set up is flexible enough that it didn't tatter the plate. But it did torque on the blinkers and they became weak over time. Since originally installing the home made plate holder I've lowered the bike about 1" and after that began sucking the plate under more frequently. It was only a matter of time before I'd be on the trail with a lost plate and mess of broken wires.
So I upgraded to this solution. Not very expensive plus the assembly extends under the fender to add support since I carry a rear fender tool bag. I was concerned how it would look without the factory tail light but I actually like the Baja Design setup. All LED.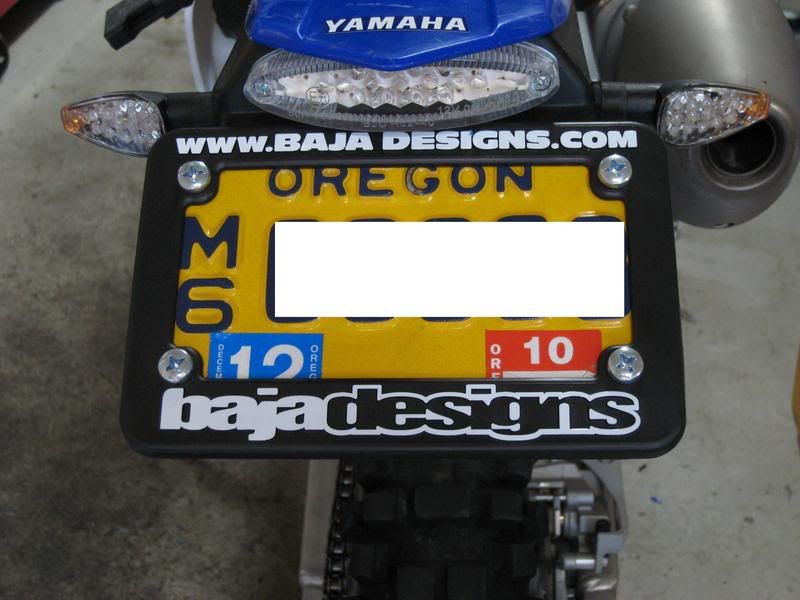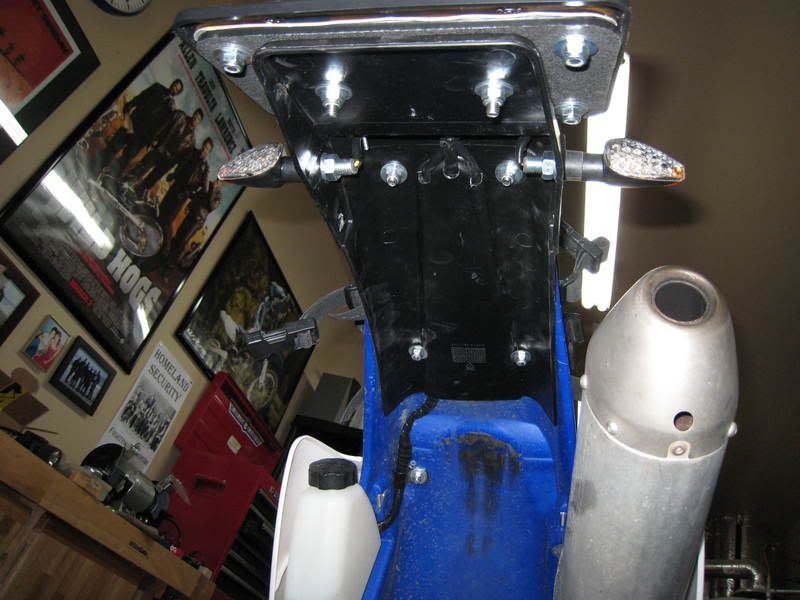 Greg