I've seen a few posts lately on hanging idle. My 99 WR was also hanging, so I checked out the carb. Generally a hanging idle is caused by a small air leak.
I found 3 problems:
1 - a split in the small air hose that connects the hot start T to the intake manifold. I turned the hose for the pic. The crack was on the underside, so not visible.
2 - A split in one of the small air hoses on the side of the carb. The hole is on the inside of hose near the tip of the screwdriver.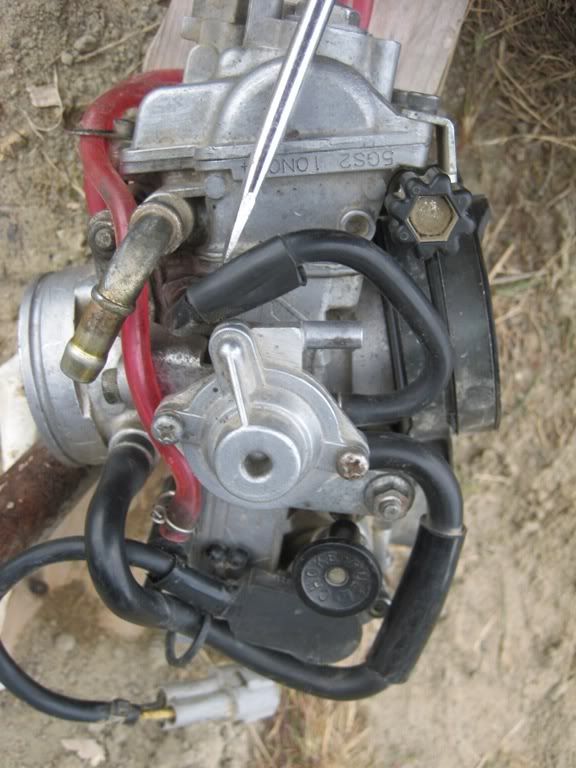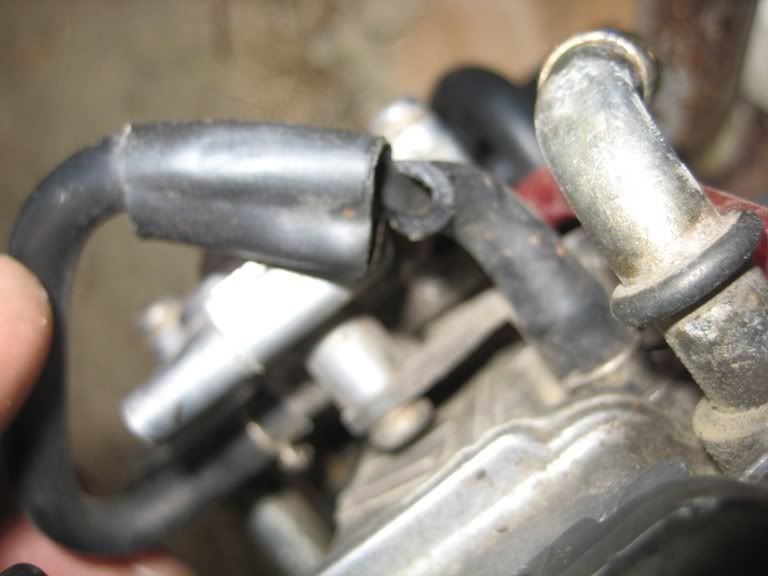 3 - Stuck plunger on the side of the carb.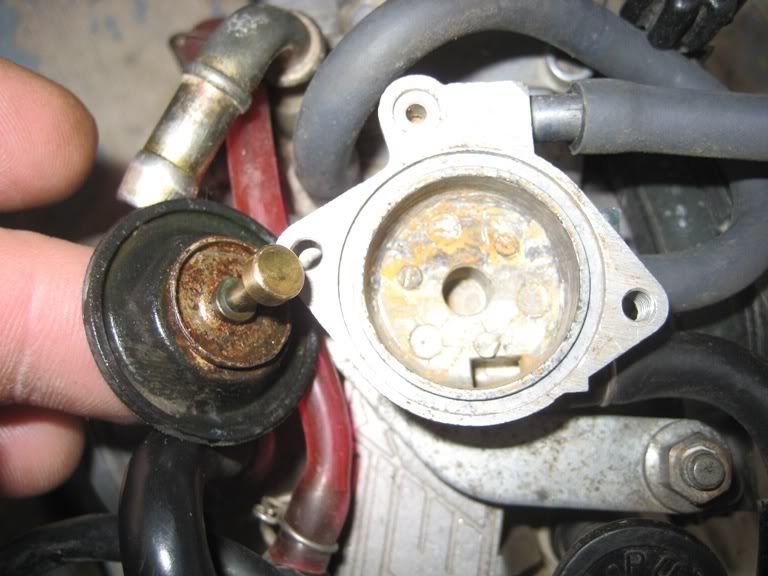 I fixed all 3 at the same time, and the hanging idle was cured when I fired up the engine, so I'm not sure exactly what fixed the problem.
The cracked hotstart hose is the most likely candidate, since it lets air bypass the carb completely. If anyone has a hanging idle, this is an easy check and repair.
The other cracked hose may have had some effect, and I can't comment on the stuck plunger since I don't know what it does.