I got a chance to examine a new version of the
Scotts
damper kit for an '08 YZ450, and I thought some of you might like to get a look at what's so different about it.
As some of you know, Scotts has been developing this little jewel ever since the '08 came out. When the YZF had a steel frame with a steering head that was round at the top, the original design of the bolt-on mount for the damper lever frame anchor pin was a simple clamp with a pin socket welded to it, and that worked fine. Then, the aluminum frame came along. The steering head was a part of a large casting, and only had vertical sides about 200 degrees around the front. It could be clamped to, but would not stay in place unless a tang was added to the rear and bolted to the frame using the front tank bolt.
The '08 steering head was changed, and in Scotts' view, the clamp would not hold reliably. Here's how they finally solved it.
The heart of the setup is the modified stem nut. Note that a step has been cut into it.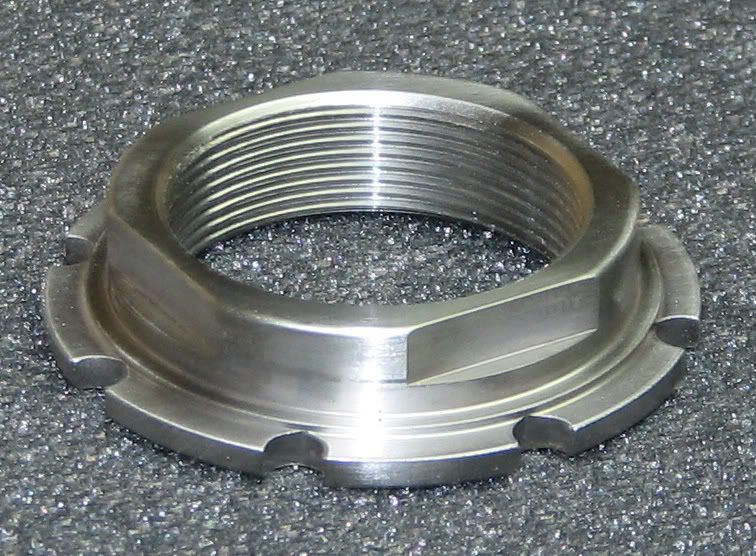 The step accepts a narrow sealed ball bearing that sits in a stepped pocket in the anchor bracket. The bearing is held down by the washer that sits between the top clamp and stem nut, so the bracket cannot lift up out of place, and the tang bolted at the gas tank mount prevents it from rotating. Very
cool
design, IMO. Might even be an improvement on an '06-'07.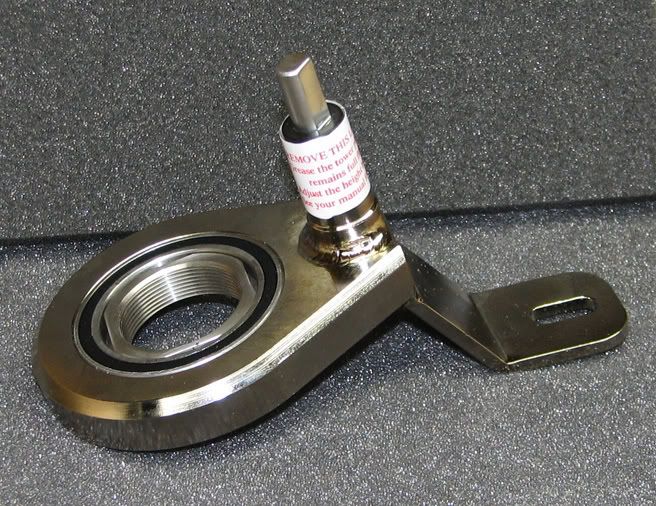 Bottom side: