1999 WR400F
I bought the bike used and was not told anything about the carb being changed out, but from what I've seen it doesn't appear to be stock (no linkage cover?).
I need to know if it is stock or something like a FCR41 so I can order a few parts for it.
Need float bowl o-ring gasket, intake bell o-ring gasket,
accel
pump diaphragm and o-rings (may be a good time to go to a larger AP?).
Anything else I should consider replacing? The wheels on the arm that pulls up the slide looked a bit worn, but nothing else looked bad.
I also wrote down all the jet sizes and needle type for looking at after I figure out which model of carb it is.
Pictures: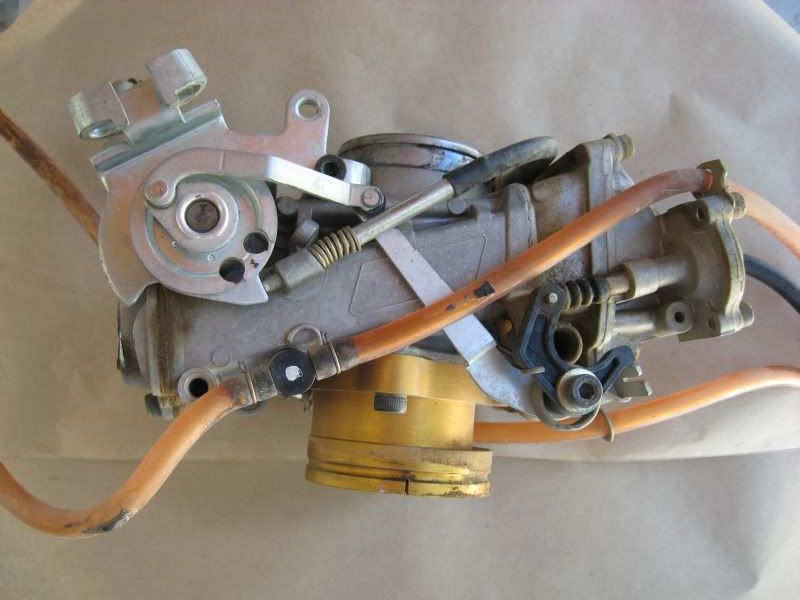 Does that hole need to be plugged or anything?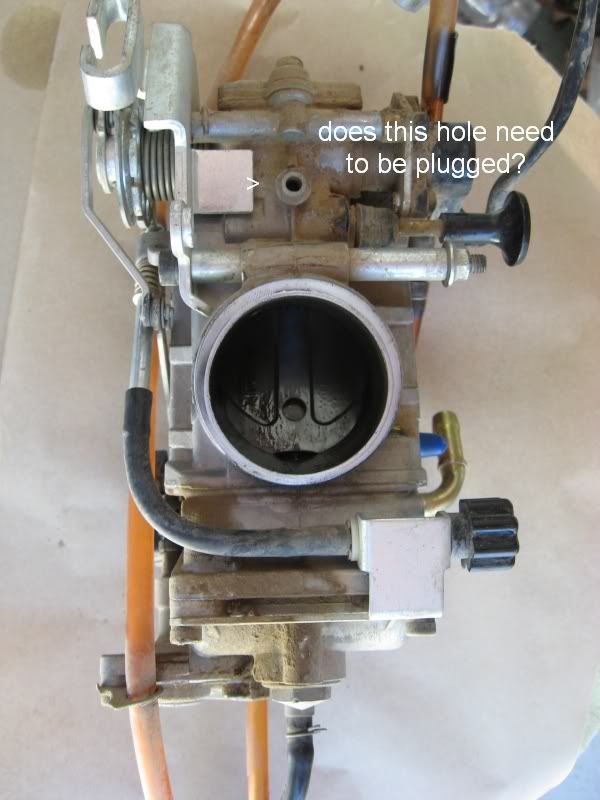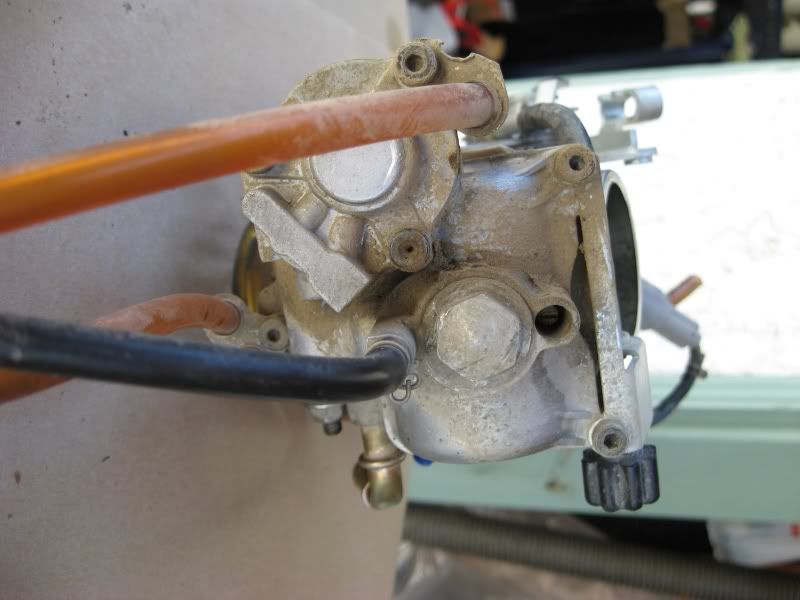 Thanks.