Installed my Trailtech Vapor today, figured I would post up a few pics. I am not sure if the power wiring is good or not, when I turn the power on the RPMs freak out. Going to call Trailtech and see what they think, the bike is all stock (doesn't have an upgraded stator or capacitor or battery).
Here are the pictures and somewhat of a guide.
I wrap the wires with silicone tape, waterproof, heat resistant, sticks to itself and doesn't make a mess.
Tach wire ran through bike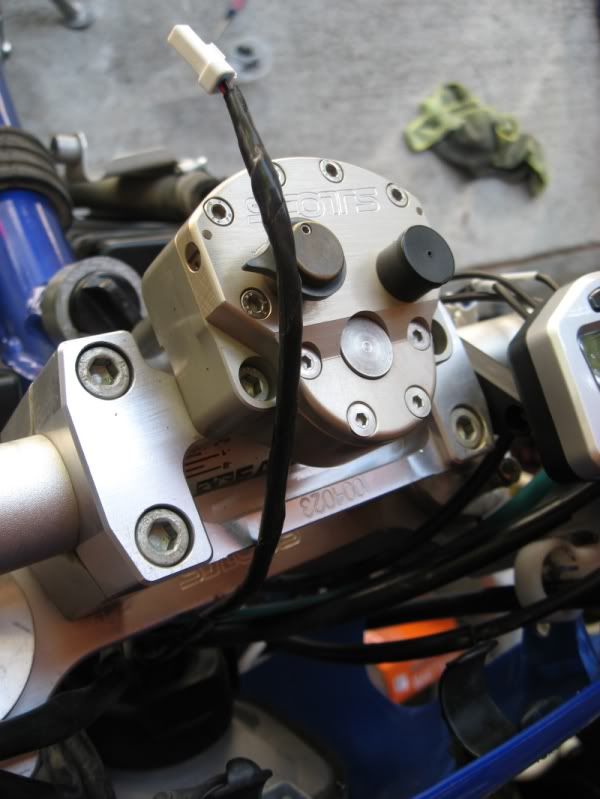 Small slit in coil wire covering to run tach signal wire through
Tach signal wire soldered onto coil connector
With the rubber boot back on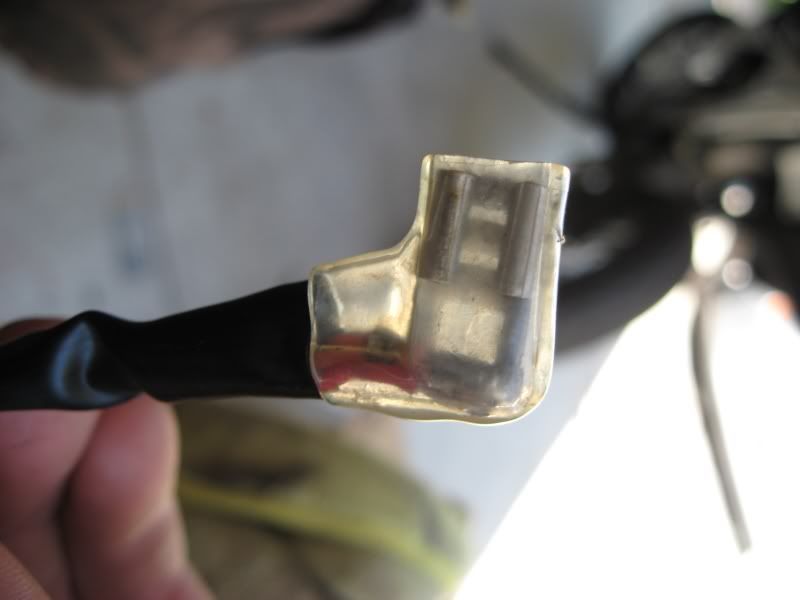 Tach signal ground, to the frame
Power wiring (DO NOT WIRE TO HEADLIGHT, this will cause the RPMs to not function properly)
Black Connector coming from the CDI box, pull the black and green wires out (press up on small plastic tab inside connector and pull terminal out). Just wrap the red wire for the vapor around the green and the black around the black, then get the terminals back into the plug and make sure they click in place.
Tach and Power connectors
Trailtech Vapor unit mounted with the supplied bar clamp, works OK but I will probably order the $10 bracket that bolts to the front of the triple clamp.
Water temp is not installed because I originally ordered the kit for my DRZ-SM, which comes with a 6mm sensor for the radiator bleed port. I need to get the hose coupling/sensor for the WR.
Speed sensor is installed and was fairly easy to do.
Here's the bike. Plated 99 WR400F. Probably ordering new plastics soon. Just put new tires on.