06 in the dessert?
Started by
jnl81
,
May 16, 2008 08:51 PM
Posted May 16, 2008 - 08:51 PM
Does anybody ride an 06-05 in the desser, how does it do?

---
---
Posted May 16, 2008 - 11:55 PM
I ride an 05 in the desert.
No mods except xring chain and desert tires..
It goes really well. Stacks of pull to go up the dunes etc..
I love it..
---
Posted May 17, 2008 - 07:12 AM
We've always ridden ours in the desert. Been racing them this year without modification outside of a bigger tank, an off road flywheel and dropping one tooth at the rear. My son is 13th place in the open class in spit of missing 3 races, and I won my class last time out. The '06 is a great desert bike. Needs a little clutch work in the tight stuff, but not bad.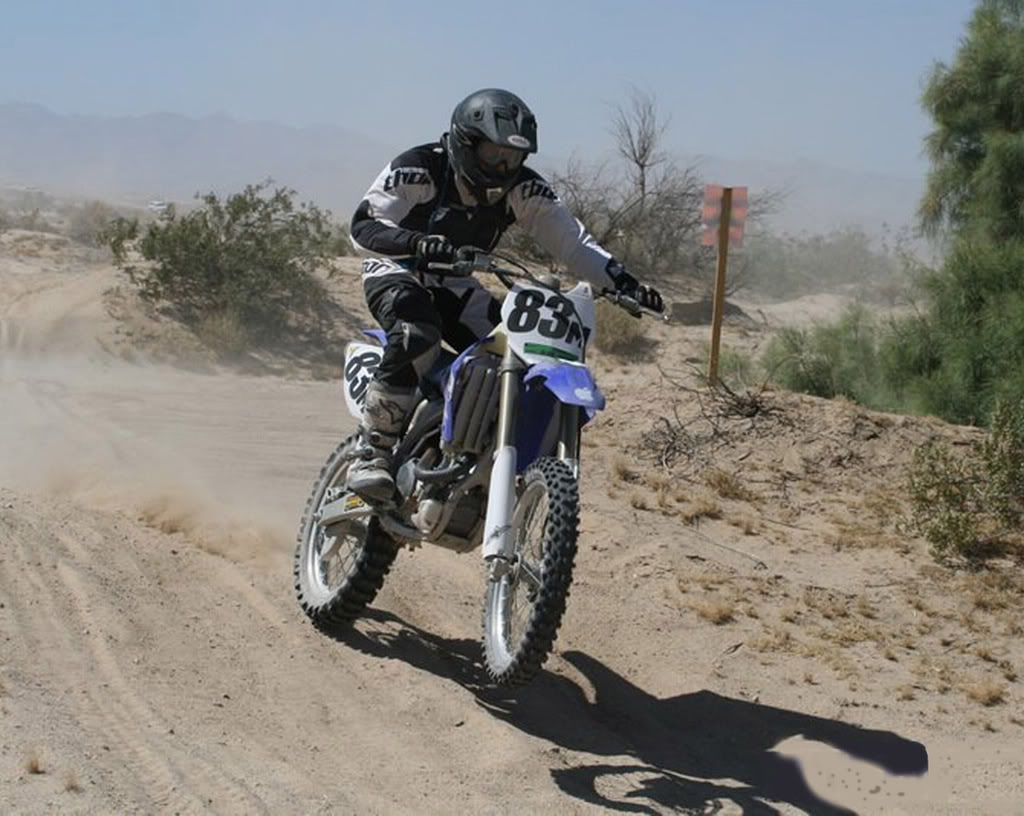 ---
---
Related Content
Join Our Community!
Even if you don't want to post, registered members get access to tools that make finding & following the good stuff easier.