Hey guys thought i would share some pictures of my new bike.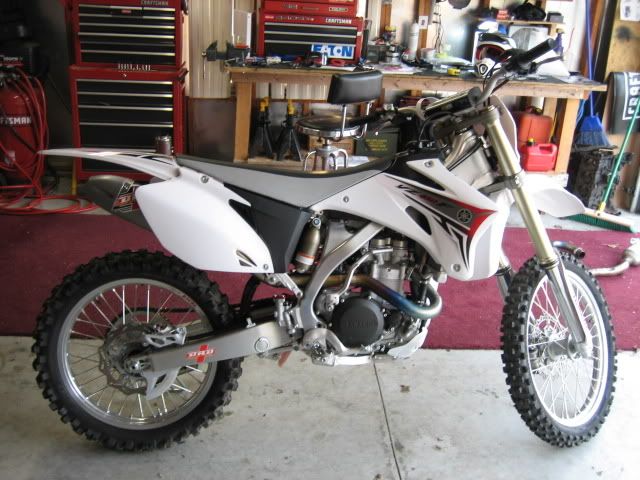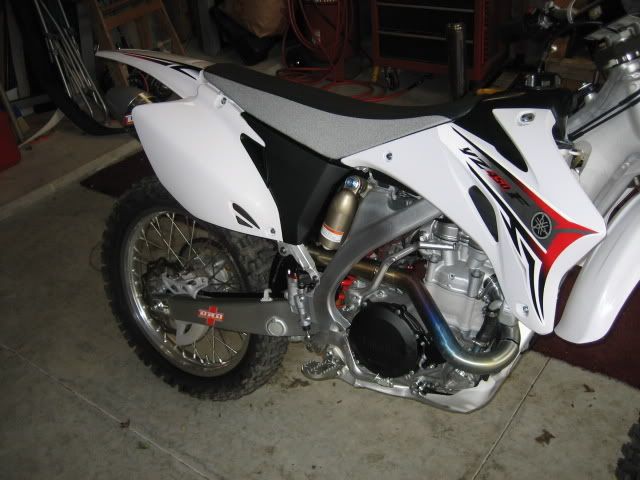 Dr.d ti exhuast
JD jet kit
uni filter
Renthal R3 oring chain
The bike is awsome. This is my first thumper and i love the low end power. everything about the bike seem crisp and nible to me on the trails.
Im concerned about the jetting though. Im using a 48 pilot red needle from kit in clip 4 and a 168 main jet zip ty fuel screw at about 1.175 out. My elevation is about 900 feet. The bike has awsome power down low and mid. up top seems ok but it seems like its should be pulling a lot harder up top. Im not sure if i need to bump up on the main or not. i do have a 170 and i might put it in and see if there is a better gain up top.
Anotherthing is its not so easy to start cold. When choked i have to have the throttle cracked to start it up which is not safe. Im not sure if its becuase im not pumping the gas enough bofore start or if i need to adjust my idel Or becuase its a new bike.
I did look in the sticky thread of everyones fuel jetting but i cant seem to find anyone at 0-1000 feet running a
drd
pipe.
any input would be much appreciated.