Dr. Mark,
Yesterday 3/13/08 I had injured my right knee by jamming it into the ground. I am looking for advice on what to do when to do it and how to get back "on my feet". I've had two acl reconstructions on the left knee already and know kinda where I stand and the pain and symptoms are the same as the left knee.
I am 27 years old. Healthy athletic 6'3 190 male and very active in motocross. So far I went to the ER yesterday and got the x ray and I have a chip in the side of my tibia visible in xrays. No other fractures look present. I cannot walk on the knee but have not tried due to the pain. Knee is swollen pretty bad. I have attached pics of the swelling and my current ROM. I have to push my leg back that far.
I am familiar with acl surgury and read some of your techniques and approaches. I went today to ortho doc and he along with the ER doc did a ??lachman's test?? and it appeared to be stable. I've got a gut feeling that I've blown one of the ligaments out. I go for MRI this thursday (by the way check out Travis Pastrana's 199 Lives Movie this thursday at your local movie theater I will be after MRI). I go back for MRI results the following Wednesday to find out what the outcome is. Do I need a MRI to prove ligament damage or will a Dr. know what to look for.
What do I need to do now as far as moving, ice, medication ect for a typical knee jam/hyperextension? Should I be moving leg at all or trying to keep still? What do I need to do to get ready to come down and get the surgury done. Thanks for all you do for the motocross community.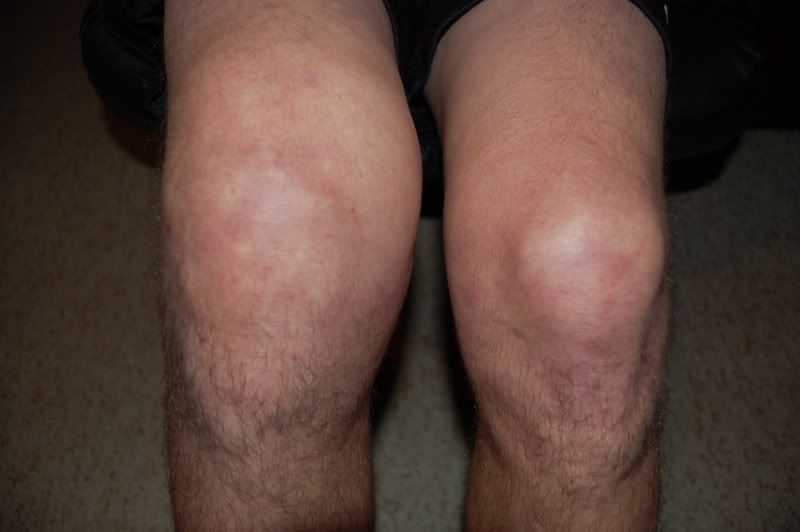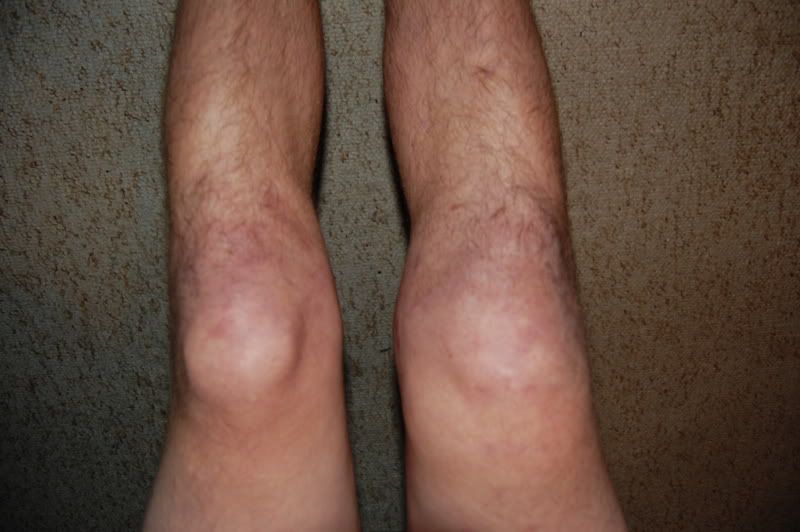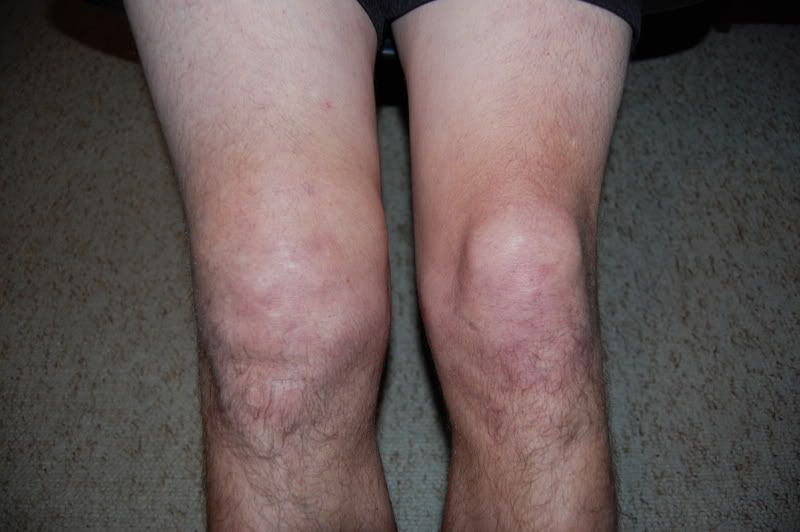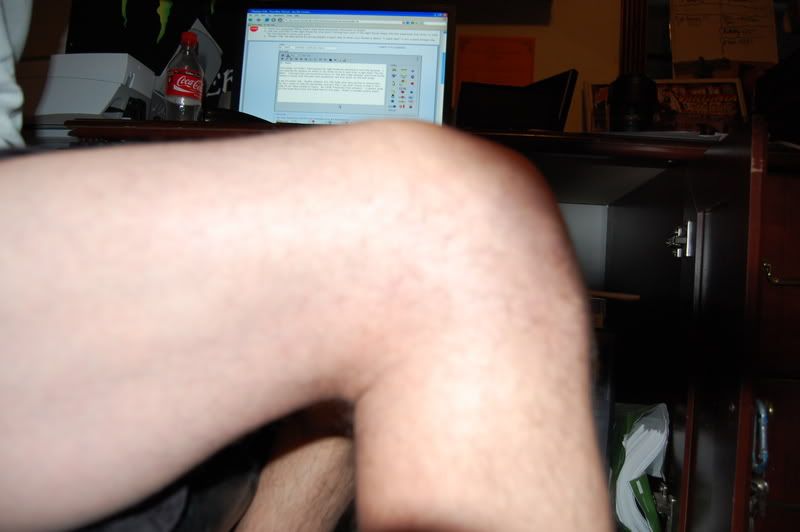 And I know not to enter any Mr. Legs Competitions anytime soon!