Excel Wheels
Started by
EarlT
,
Mar 27, 2008 04:38 PM
Posted March 27, 2008 - 04:38 PM
---
Posted March 27, 2008 - 04:59 PM
I say they have been used and abused (as they should be). Rear rim is factory. I would look for a nicer set than those in the ad.

---
Posted March 27, 2008 - 05:11 PM
Rear rim is factory.
...and comes with a pretty awesome crack in it..... I'd feel pretty comfortable doing +90mph on that
wheel
The rear does not appear to have any flat spots but there is a small crack as shown
Hey, at least there are no flat spots on the rear!
---
Posted March 29, 2008 - 09:10 AM
Excel
wheels are good, cracked
Excel
wheels, no good! I recently added Excel wheels w/Talon hubs and spline drive HD spokes to my 97 XR600R. I did the ebay thing and didnt pay much for them. Otherwise new, they probably been more than my purchase price on bike. I really like the looks besides my old stock frt rim was tweaked making it annoying on the street to ride.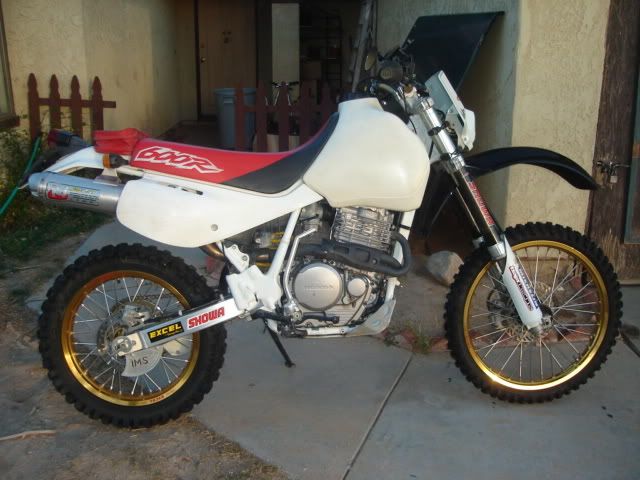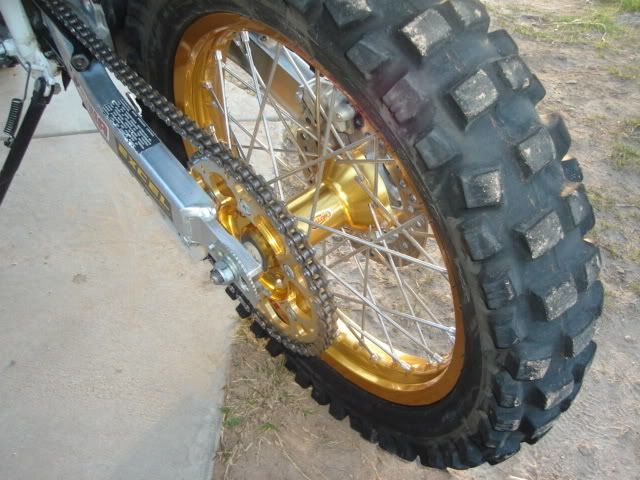 Also using
Talon
'groovelite' sprocket on rear, Talon steel sprocket on frt w/DID O-ring chain
---
Posted March 29, 2008 - 10:08 AM
Id probably pass on this auction. I also think that the xr stock rims are prone to cracking, my rear had a crack almost exactly like that one.

---
---
Related Content
Join Our Community!
Even if you don't want to post, registered members get access to tools that make finding & following the good stuff easier.