Well Over the last 6 months I've been Buying Parts here and there for the Conversion. It all started Last year at the practice track, I'm taking a break and I put my bike on the center stand. A gust of wend whips up and over she goes and smashes the filler neck on my
helmet.
Yea Yea.. Windy Day.. So I've been Epoxy and JB Welding the Filler Neck or what ever it took to keep fuel from spilling on my
.
This winter while I couldn't ride I finally took everything apart and started the process.
I used an Airbox from an 04 Yz450f but the Boot is from a 07 Yz450f believe it or not they interchange.
Other Parts From Various Ebay Auctions
04Yz450f Subframe
04Yz450f Rear Master Cylinder/Break Caliper(Used master Cylinder Only)
04Yz450f
Fuel Tank
04Uz450f Seat
New Parts
UFO Plastics Kit
One Industries Graphics Kit
Attact Graphics Numberplates and Backgrounds.
Dunlop 952 Rear Tire
Factory FX All Griper Seat Cover(Not Pictured)
New Front Fork Bump Stops.
Before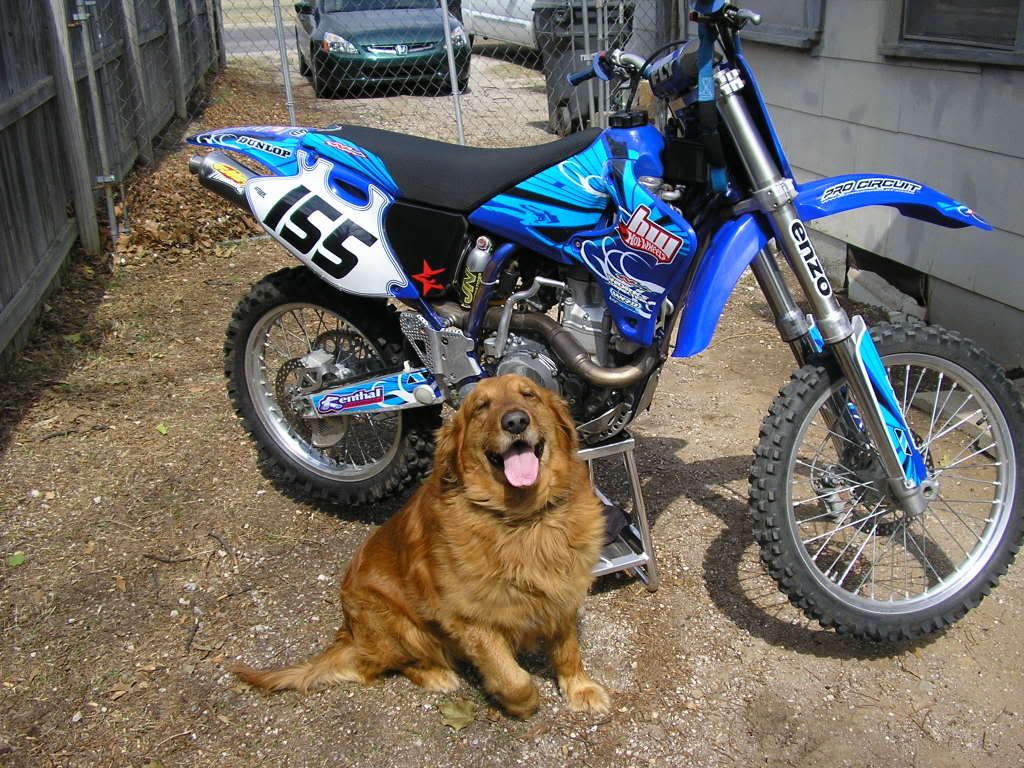 After