Got my baby almost together for the upcoming '08 Flat track season, and was so excited with the new add ons that I figured some of you might like to see it!
Started life as a bone stock low hour '01 WR, but now has different cams, exhausts, mild engine mods, and all the necessary changes to run flat track. Here she is! Still waiting on the Ron Wood Racing intake (ditches the whole airbox). All work was done by myself only, I laced the wheels, built the motor, lowered valved and set up suspension, everything. Its like a kid to me!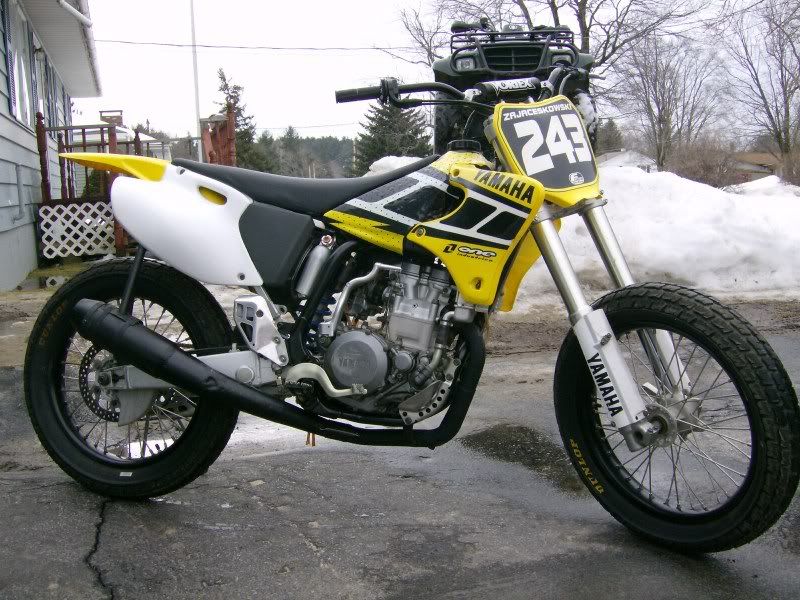 Last year I ran a bone stock motor, on original piston still (7 years on it:eek: ), with a mx style
exhaust.
I had people commenting on the way it ran on the big half mile (Lebanon Vally in NY), thinking it was highly modified. Wait till this year! Heres some pics from last season: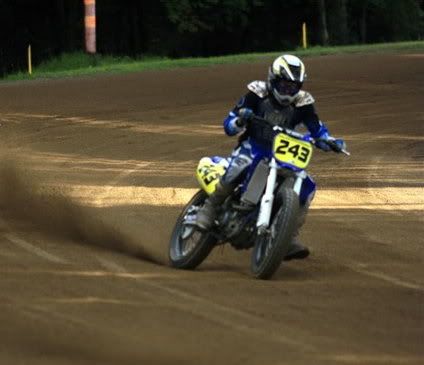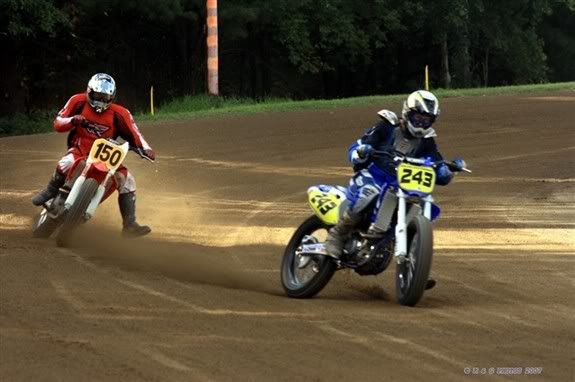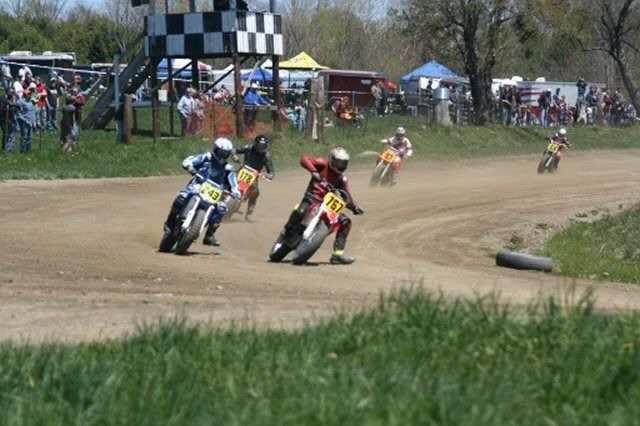 Anyone else who has a dirttracker, i'd love to see it!