2 of my other favorites
Started by
Motosprtman
,
Mar 16, 2008 04:18 PM
---
---
---
---
---
Posted March 17, 2008 - 04:11 PM
Man I love those XL600R's...especially that year! Awesome looking sled.

---
Posted March 17, 2008 - 06:39 PM
oops (first time photo bucket user)
Diggin the XL250.
I had a chance to pick up a pair of 72's a couple years ago that looked just like that. One was in great condition and good to go. The other was the same with the exception of a broken kickstart shaft. My dealer was going to sell the parts at cost because he's a collector and likes the old stuff. Wish I would have picked them up.
---
Posted March 17, 2008 - 09:13 PM

i see 4 or 5 taillights and one to the right.....SHOW US ALL. Very nice bikes you must have some nice time to resto them or just search for all the cherry bikes. Ill have to take a pic of the 72 RT 360 enduro but its scarry!!!
---
Posted March 18, 2008 - 06:32 AM
I have been fortunate to have done both as Denn mentioned. I have picked uyp on some nice old XL's and also had time to restore them and continue to do so as my hobby, as it has been since I started riding some 40 years ago. I will get some picture of all the bikes on here.

1974 and a 75 XL350
(1972 / 73 XL250
1975 XL175
1975 XL125
1972 TS-125

and of course my 05 XR650L and 04 XR250R .. Thanks for the compliments! everyone!

---
Posted March 18, 2008 - 08:42 AM
My dad just finish a 74? Xl175. I'll post pics when I can.

---
Posted March 23, 2008 - 02:02 PM
1976 XL 175. A real sweet heart to ride! Those of you going to Fremont will see it.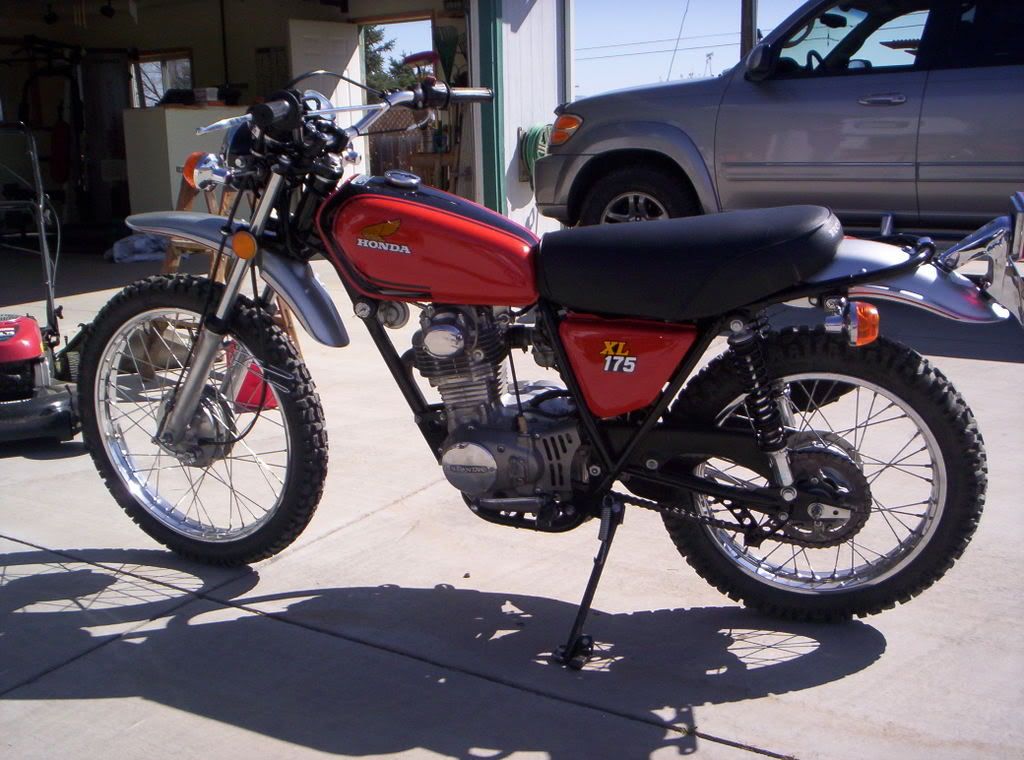 ---
Posted March 23, 2008 - 02:06 PM
Did I see a Suzi TS peeking out from under one of those covers? Those were sweet in their day. Nice 600R.

---
---
---
---
Related Content
Join Our Community!
Even if you don't want to post, registered members get access to tools that make finding & following the good stuff easier.