I just got my forks and hock back from a local suspension shop. This guy does suspension for an AMA pro team in supercross. I wasnt really sure what the price was going to be and when he was done I got a bill for $590 bucks. I asked around and that seems to be normal. Here is how it breaks down tell me what you think. I weigh 220lbs and am a fast C slow B rider.
Fork revalve - $175
Shock revalve - $150
Fork springs - $100 (.49kg)
Shock spring - $100 (5.6kg)
maxima fork oil - $15.99
maxima shock oil - $12.99
Here is a question I have. I see he put a grey titanium spring back on my shock and gave me back my old one. He said it was for a different bike and it was a new spring. I know the titanium springs are big bucks but do they come in this spring rate? I noticed there was a pink ink mark at the bottom. I hope its not the same spring rate I have now. But if its the right spring rate I guess I got a deal.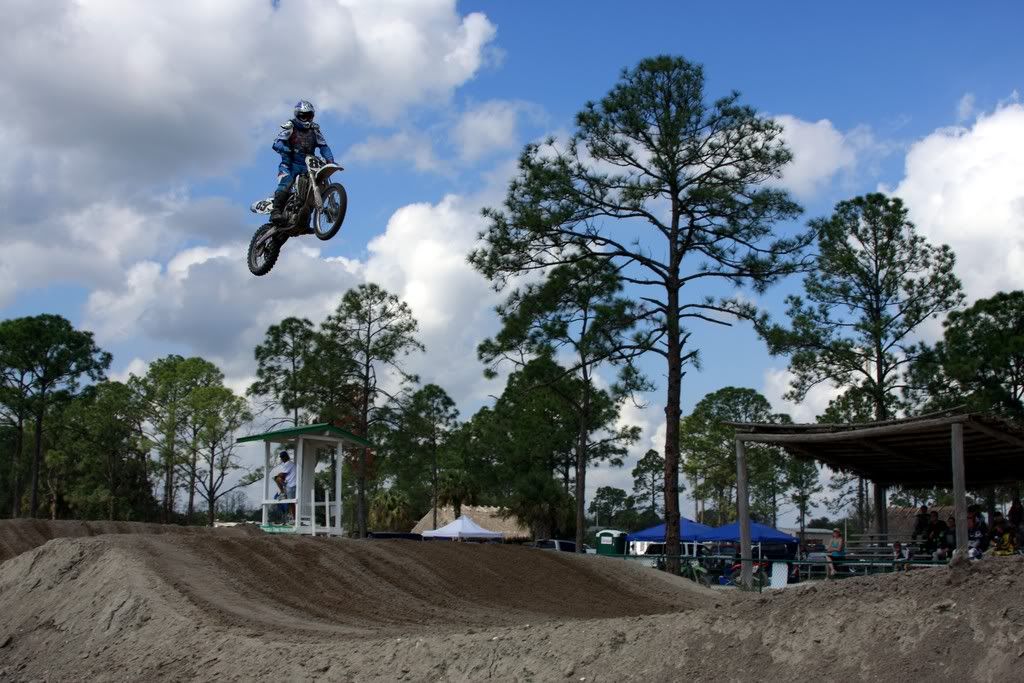 This is the kind of stuff I am jumping on old clapped out 2006 stock suspension. I am hoping this will be money well spent. I have really sore wrists and flat landing stuff at 220lbs really hurts. I have never had modified suspension but I am really excited to get on the track with it. I hope the clickers are set up ok because this is so foreign to me.