Hi TT-
Two days ago I picked up an 02' CA street legal XR650R. Its in beautiful shape and bone stock as you can see below.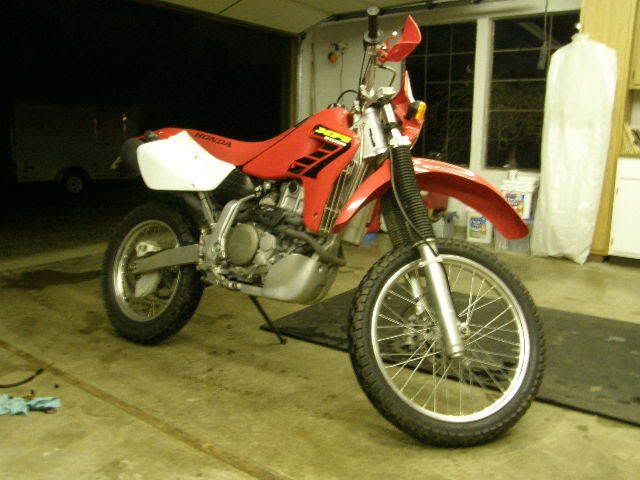 Initially I found a problem with
throttle response
and hesitiation when accelerating. Taking a closer look I found the fuel line leading from the petcock valve was sun-hardened and kinked. I replaced the fuel line with a high quality one (*not the stock pre-formed hose.) and it seemed to have an effect. Unfortunatly it did not completely solve the issue.
When accelerating the bike tends to suffer from hesitation. The engine does not completly cut-out, but clearly there is a problem. Acceleration would have to be described as sparatic, and when cruising on low-end power the bike sputters.
Next I'll open the bottom of the carb and take a look at the jetting and interior condition of the carb. This is my first 650R and Im not super confident about finding my problem... so any help from more experience riders would be great.
Thanks TT