OK, finally got my catch cans and oil recirculation system done. I know this is mostly of interest to the supermoto guys, but with so many posts about the oil breather leaking oil, I thought maybe some others might be interested, too.
Here's a pic of all the parts ready to go. APA radiator catch can, Graves Motorsports carb catch can w/ bracket, and oil catch can, also by Graves. Custom aluminum bracket for the radiator and oil catch cans fabricated by me. I blasted then painted everything with a thermal dispersant paint - not that the stuff needs it, but once cured it's totally impervious to gas and solvents.
Oil catch can is made by Graves Motorsports and used on their supermoto bikes. I routed the oil breather from the valve cover to the tank, then the air breather line back to the airbox where it taps into a fitting on the WR airboot I installed. Bottom of catch can tube runs to a one way valve, then to a fitting I tapped into the inspection plug of the ignition cover. Basically all oil that is sprayed out of the valve cover gets recirculated back into the motor. Graves actually taps into the center cases for their return line, but I didn't want to split the cases to clean up the aluminum chips!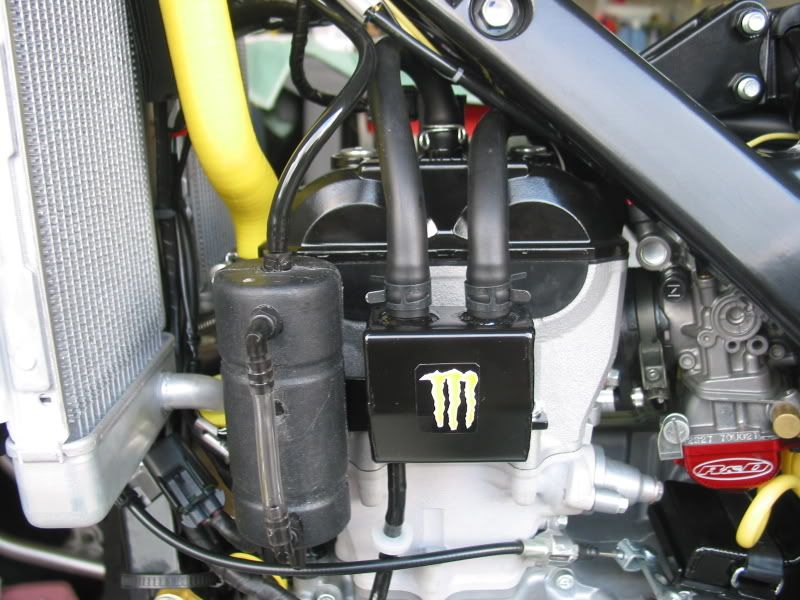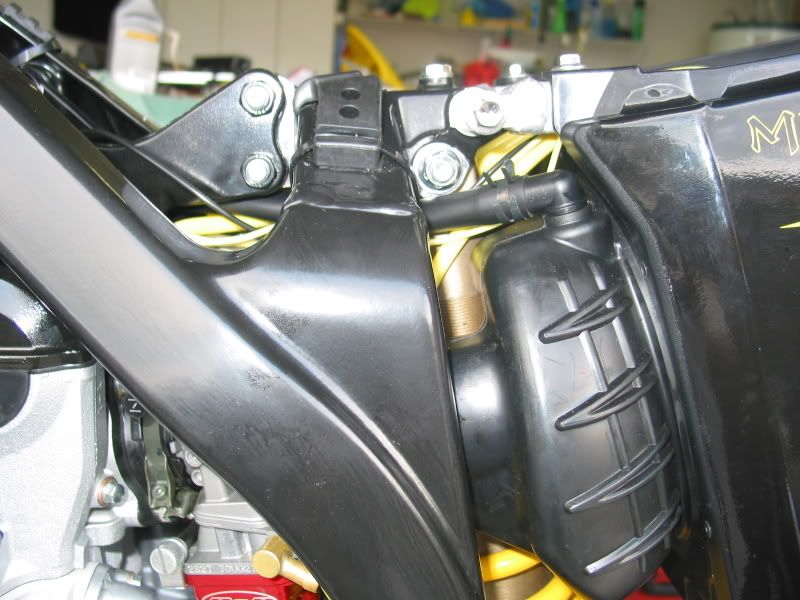 Carb catch can from Graves is pretty straight forward - just catches all the fuel overflow and holds it till you drain between rides.