Dude,

It's entirely commendable that you are going to great lengths to get a bike but you could have picked an easier bike to work on. I cringe anytime that I have to work on the shock / carb / engine area of my 07 wr450. Yamaha did not make the thing very accessible! USPS rules !

Good Luck to you !

STS.
Well, nothing up here is easy, and there are no mechanics or bike shops, so you get used to doing everything yourself. At least I have a nice workshop aka, my laundry room. Here's a shot from last fall when I snapped a valve.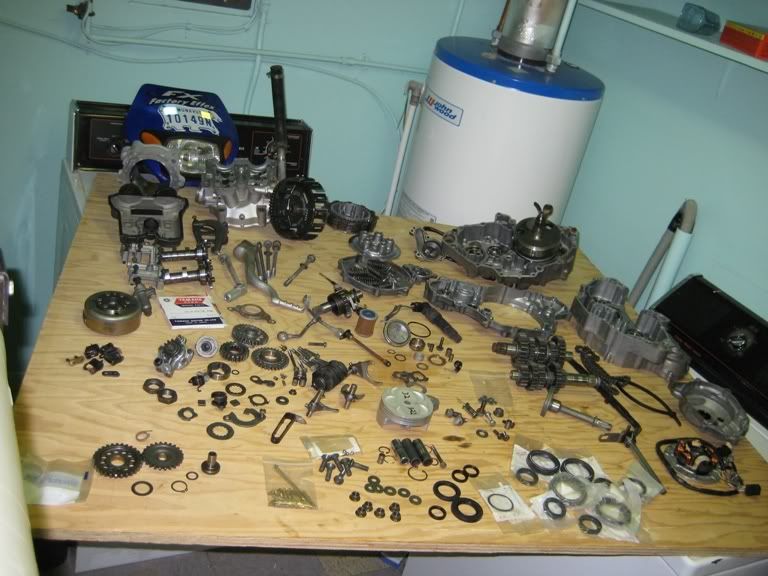 and then a few days later back in one pece.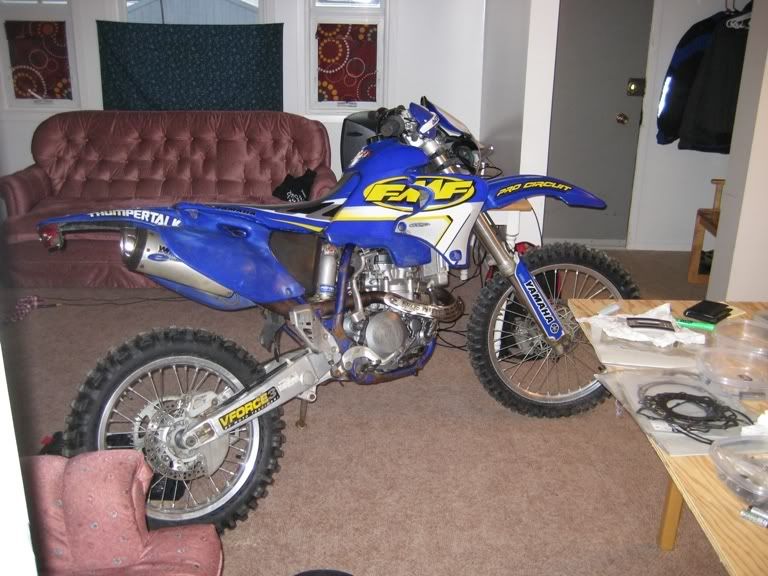 p.s. The last time my 400 flew was last summer. We rolled the bike on the plane and when it got here I rolled it down the stairway you see in this picture, just before I snapped it.