I was 100 miles into a 650 mile desert ride when I noticed my clutch started slipping. I only noticed it under hard throttle in 5th gear. This was a 3 day trip and I was prepared to head back to the truck.
Fortunately, the guys I was with made a few phone calls and one suggestion was to put a shoelace between one of the clutch plates. Anything to provide a little friction. The only thing we could come up with was a cotton/poly shoelace which did the trick. That got me through another 150 miles of sand where we replaced the lace with a nice leather lace we bought.
With the leather lace in there, I wasn't able to use my
clutch lever
, so I had to bang the bike into first gear and hope for the best. Once moving, I just shifted without a clutch. Fortunately, there wasn't much shifting required for the jeep trails we were riding. Mostly 5th gear stuff.
Anyway, I thought I'd share this with the group.
This is mile 100 when I thought my ride was over.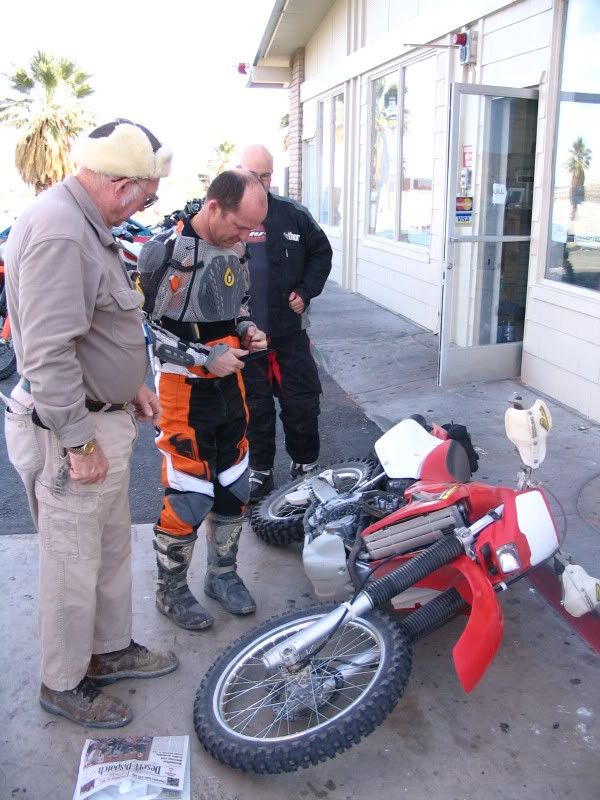 In goes the lace and off I went!
This is the upgraded "Timberland" lace I bought in Primm. That lasted the next 400 miles. Infact, when I took it apart at home, the lace was still intact.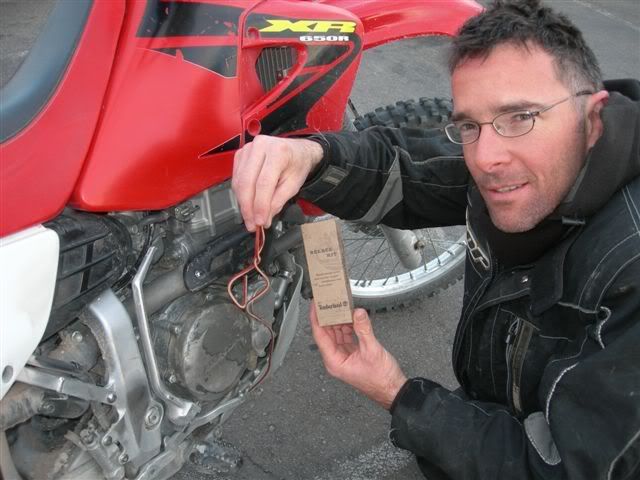 Full ride report in the California section under "Chicken Ranch"