Well after getting very few replies on my previous clutch basket post I figured I would proceed with the tear down to find out what was making all the noise in my bottom end.
So here are some pics!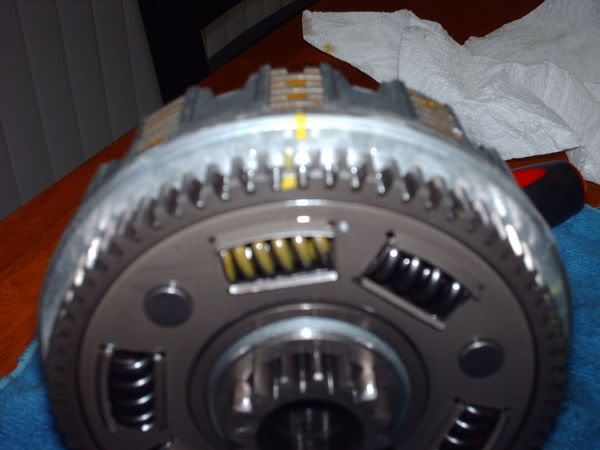 I think this means I need a new basket. There is about 3/4 of a tooth worth of play by hand and only one spring even starts to get compressed. The rest of the springs are free to rattle around in their cages!
Previous Post:
http://www.thumperta...ad.php?t=582032