My First 450, I just finished doing 4 heatcycles for the break-in period. Now I can go ride it next weekend. I couldn't believe it when my dad took me to the dealer, and said we were buying it. My dad is providing the opportunity for me to buy it, but I am paying for all of it. And it is my first brand new bike. Feels a lot more powerful than my 05 YZ250f thats for sure. I am however going to ditch the stock
exhaust.
Any recomendations? I was thinking of going with the White Bros. XCR since it is affordable and seems like a quality item. The only thing I notice with this bike, is that it is hard to find neutral and when you do find it, it makes this faint noise, its like the clutch is just barely engaging, but not enough to move the bike and it goes away when you pull the clutch in. Is this just because it is new?
Anyway, Here are some pictures
Brought it inside before it was run, lol.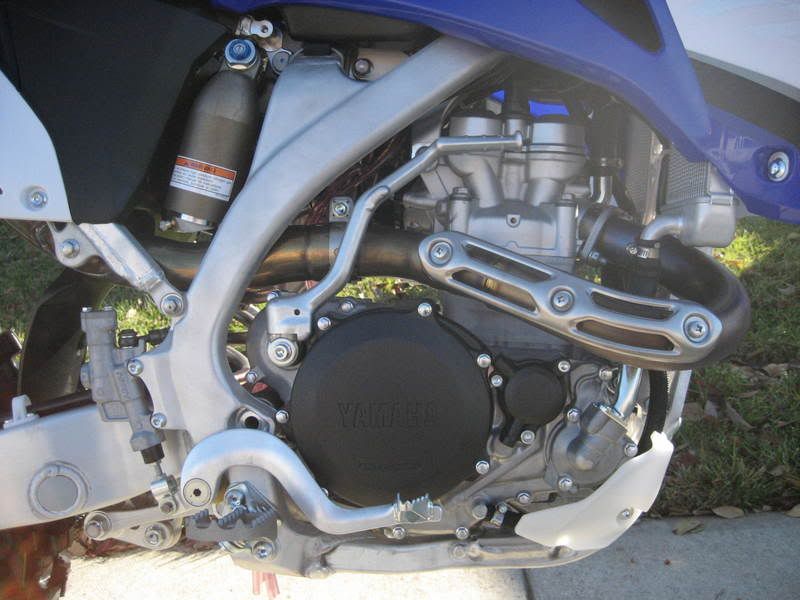 I love that it has excels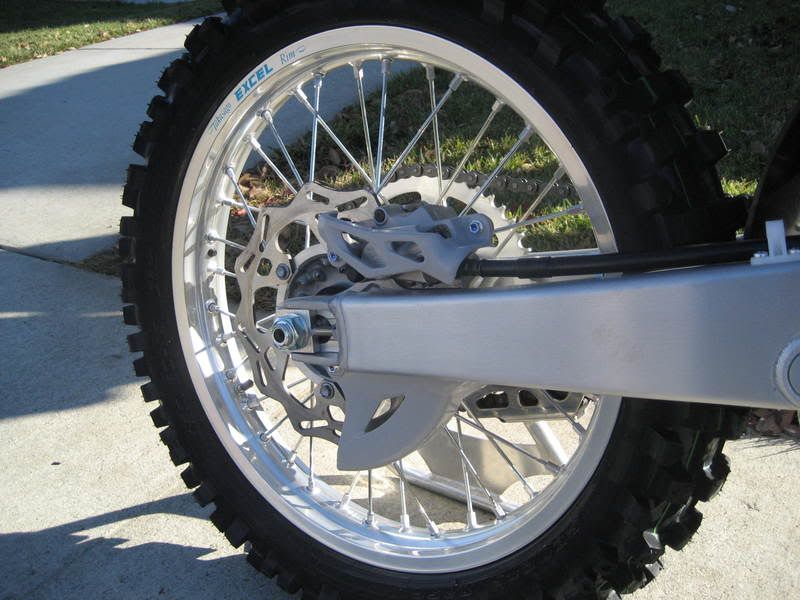 At least it looks cool, lol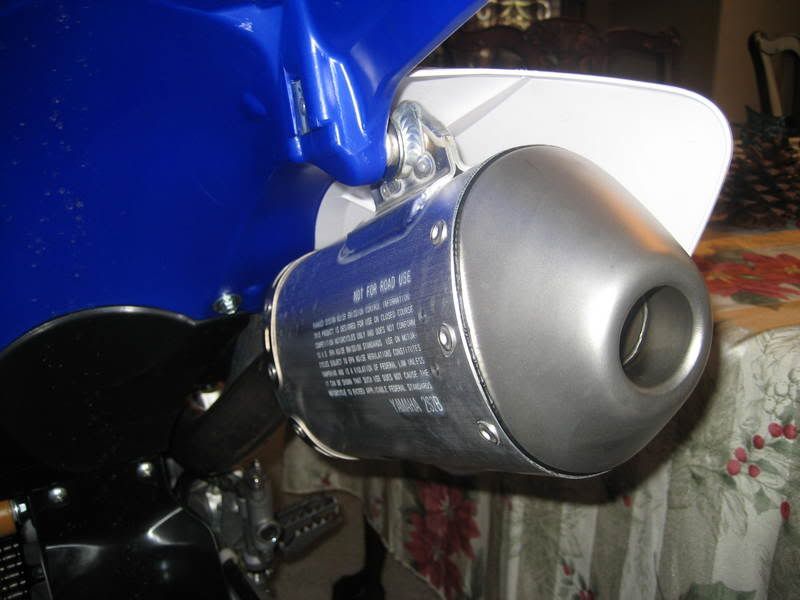 All of the Yamahas