'03 650L Fork Guards
Started by
AtomicGeo
,
Dec 08, 2007 09:12 PM
Posted December 08, 2007 - 09:12 PM
Anyone make fork guards for a 2003 XR650L?
Suggestions?
Thanks.

---
Posted December 09, 2007 - 04:17 PM
Maier makes a front disc cover that has fork protectors for the L.

You can get the ones that go witht he src fork brace too.

I think XR's only has them on their site.

---
Posted December 09, 2007 - 06:33 PM
UFO and
Acerbis
makes em for XR600's. Many years fit. Here is an 04XR650L with 89'XR600R guards. PN/ 12-386-22 (parts unlimited around 24$). Even CR500R guards fit, but not exact.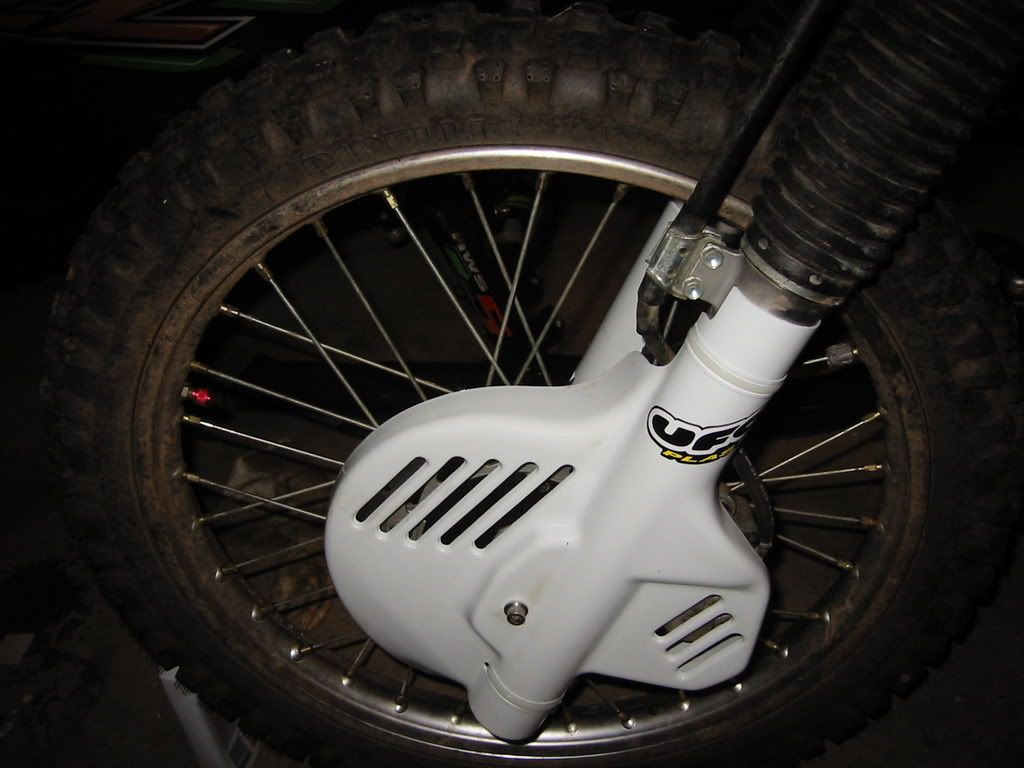 ---
---
Related Content
Join Our Community!
Even if you don't want to post, registered members get access to tools that make finding & following the good stuff easier.