So, tore apart my engine this sunday to replace the shift spindle and this is what I found, ENJOY: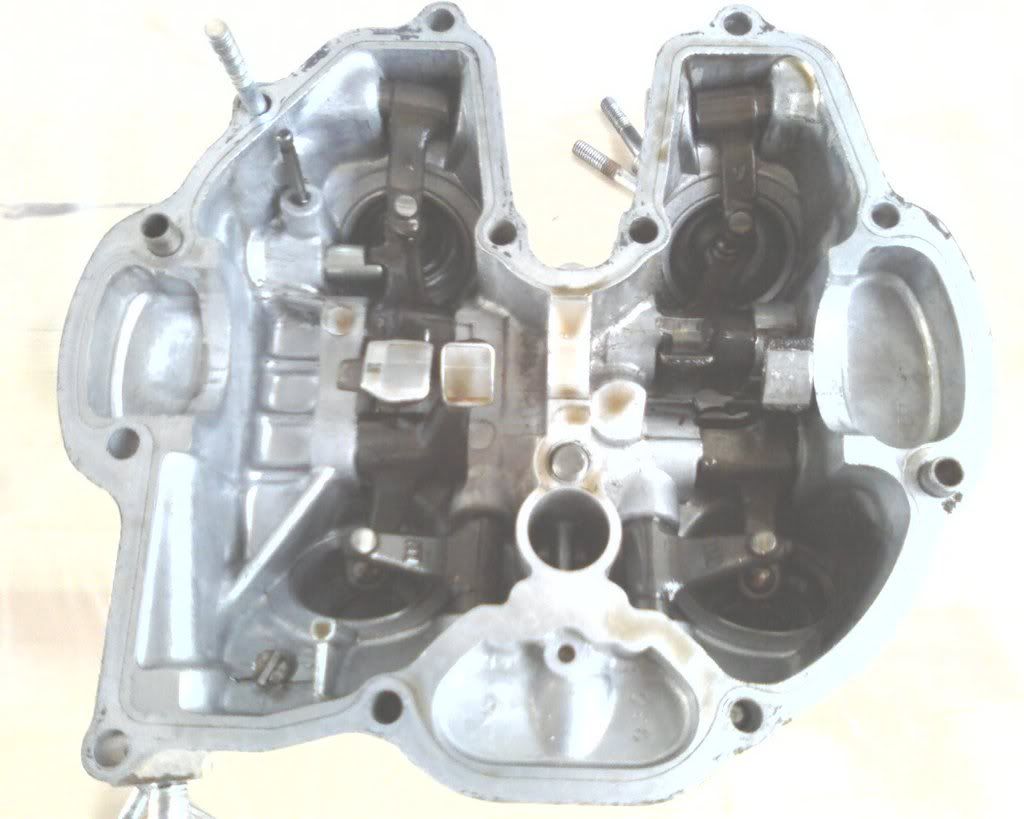 Notice the cam lobe and the rocker worn almost completely though?!?
Which begs the question, who knows of a good way to increase the oil flow to that side of the head? Obviously, I had some sort of blockage that starved that rocker and lobe of oil, but is there a way to increase the flow to that area??? Anybody with anything would be helpful.