hey guys i took my bike in to get the oil changed and the bike serviced (for free) and also to get my new flat track
wheel
and gearing setup. i also got my new backgrounds and numbers. heres some pics, let me know what you think: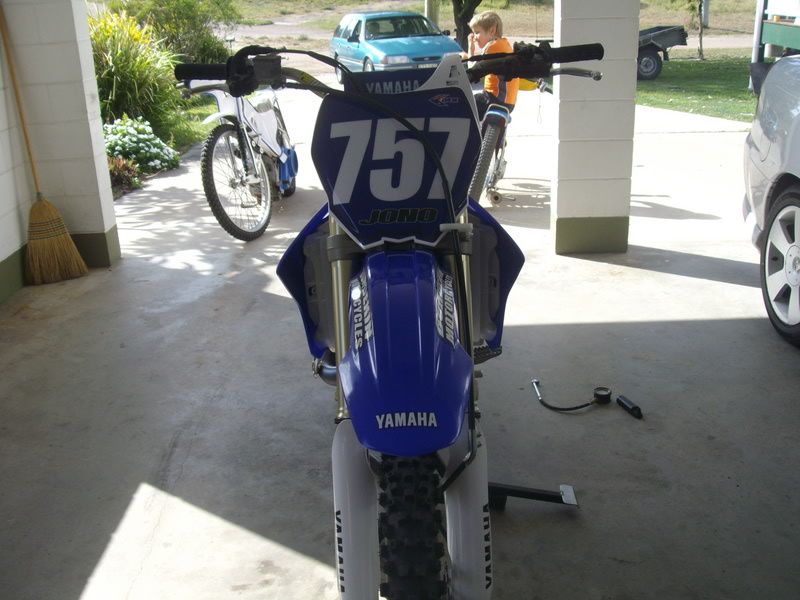 thats the new flat track rim, tyre and gearing setup. its a stock WR450F rim as it is 18" and also has a radial tyre on it that we use for racing flayt track. i also had a race meeting last night. it was my first meeting as a senior and on the 450 and it was awesome. on my very first race i won
then i got 3rd, 4th and 2nd respectively.