YZ vs WR
Started by
Blueriderc
,
Oct 26, 2007 11:48 AM
---
Posted November 26, 2007 - 07:31 PM
Go with the YZ, if nothing else for the suspension.

---
Posted November 26, 2007 - 09:13 PM
I like my yz 450 because I can remove the headlight, pmb silent insert, rear fender and kickstand in about 30 minutes to go to the mx track. I couldn't do that with the wr. http://www.thumperta...achmentid=48374

After (graphics now removed): http://img.photobuck.../tnl/misc-2.jpg

IMO, the only big and most expensive difference between the 2 is the wr tranny ($600 I've been told)
What gearing do you use?
---
---
Posted November 26, 2007 - 10:31 PM
You would still be working with the advanced exhaust timing of the WR. Using the same open air box, the same ignition mapping, and an identical exhaust, the YZ exhaust cam will make a roughly 2-3 hp difference. The intake cam in the '07 WR is alao different from the YZ intakes.
Yeah thats about right. Someone over at the WR forum posted a dyno of a free moddded/jetted '07 with an aftermarket pipe making about 50hp. Aren't the YZ's around 52hp stock?
---
Posted December 02, 2007 - 06:22 PM
YZ hands down. Had an 00 YZ 426F for 6 years then bought my 06 YZ 450F, 99% or more trail riding and couldn't be happier.

---
Posted December 04, 2007 - 02:45 AM
riding new WR in the woods is very comfortable and nice, but riding YZ is sheer fun, you launch off every bump, keep the front
wheel
up, race every straight etc etc.... thats what i think about the two... my choice is YZ now, but after 4 WRs
But I guess won't be riding 2 and 4 days enduros now... nothing with too much water crossings or long boring stretches of roads....
---
Posted December 04, 2007 - 08:25 AM
I loved my 03 YZ, It was stable, fast and fun, but most of my riding was evolving into high mountain single track, steep tight trails, mud, roots, rocks....stuff that required really low first gear action as well as needing a higher top speed for fire trails.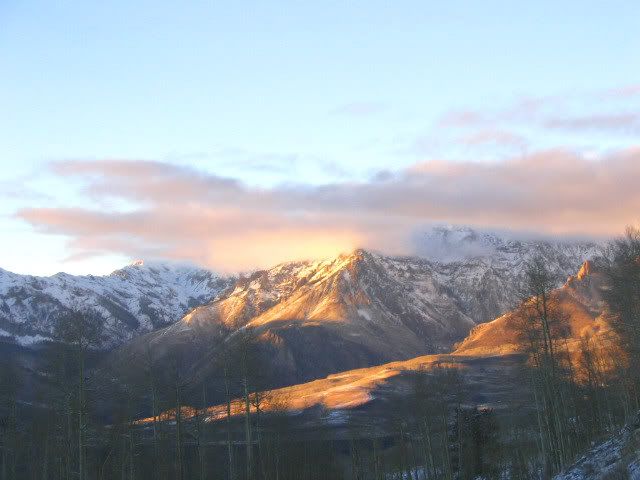 The 03 sucked major balls for that stuff.
I needed a WR tranny.
In my opinion, it's easier to get the WR to be occasionally MX or Hare Scrambles compatible than to get a YZ to be tight, high single track compatible.
I love my 06 WR 450. It's the best do it all bike I've ever owned. One countersprocket swap and I can go from trials bike speed to Dez speed, no problem.
And the thing has more power than you really need.
---
Posted December 04, 2007 - 09:09 AM
One of the Mags, Dirt Bike, I believe did a feature a while ago about making a WR into an e-start MX bike. and they got it to be much lighter, within ten pounds of a YZF. And for desert riding to tight, technical trails, the trans is a big plus. Powerwise, you can turn the engine into a defacto YZF very easily.
The biggest shortcoming is in the front forks. I have no idea why, but
Yamaha
stopped upgrading the WR fork in '05, when they got the 48mm single chamber fork from the '04 YZF.
---
Posted December 04, 2007 - 10:07 AM
Older & YZer
2 x '06 YZ450F - For Sale: '03 YZ450 - See the Classifieds
What's up with that, my man?
Getting new MXers or coming over to the dark and somewhat heavy side:p
---
Posted December 04, 2007 - 11:32 AM
I have two '06's now. I don't need the other one. I have thought about an '07 WR, but the fork thing is pretty big for me.

---
Posted December 04, 2007 - 11:56 AM
I'm in the process of doing the tranny swap right now for about $480 parts only. Bike is in the shop all pulled apart working on additional parts list from case damage.... Can't wait! I think Insurance is gonna help me out? Should know shortly.

---
Posted December 04, 2007 - 06:41 PM
y cant
yamaha
make a yz with an option for the wr transmisson that be the best all around bike
---
Posted December 04, 2007 - 07:49 PM
I just bought a WR and kinda like it did the free mods didnt take much... Umm kinda wishin i bought a YZ 450 cause I like you had always been on a yz but did diff this year and i like it but it will take time getting use to it. Suspention is really soft im 185lbs and it was really soft fer me and it does weight a little more but not too bad. WR450f is a bad bike for the woods but needs some mods to make it a great bike. Good luck buddy

---
---
Related Content
Join Our Community!
Even if you don't want to post, registered members get access to tools that make finding & following the good stuff easier.