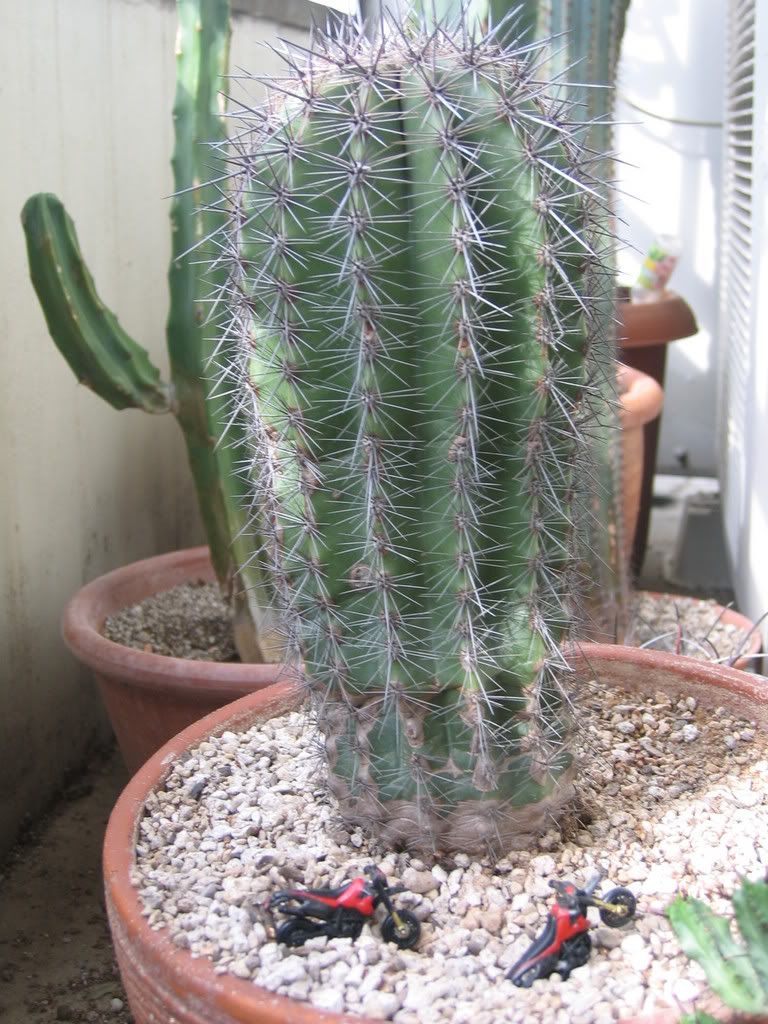 Ok, well, don't quite. This is about as close as I can get.
Actually, bit of topic, but what do you guys think of my (Giant) Saguaro cactus ? (and the bikes?)
I traveled though Arizona several years back, camping in the Sonoran desert, and at the very remote Organ Pipe Cactus National Park down there on the boarder. Some of the most beautiful scenery I have ever laid eyes upon. Ended up camping alone for a week, as my girlfriend at the time didn't take to desert life, and left me to stay with friends in San Diego, but that's a another whole new story.
Reckon my cactus is about 20-30 years old (rough guess). I bought the plant about 10 years ago. I know it's pot bound, and will not grow much, but I love it all the same.
Anyone got any good bikes with cacti pics to show ?