Since I'm installing a Graves chain block on my swingarm to keep the chain off my rear tire and VERY expensive Marchesini
wheel
, I needed to get the sprockets and chain aligned as perfect as possible. The block needs to be mounted so it just touches the chain, but does not deflect it.
So what I did was to take 2 pieces of 1/8" aluminum flat stock and drill holes on either end - I stacked them while drilling so they were aligned perfect - this is critical as they must be perfectly parallel when in use. Then I bolted them together using 6mm bolts with a 1/4" spacer between them.
This is put on the rear sprocket and held in place with 2 spring clamps.
Then take a section of 1/4" steel rod and place it on top of the rails. (the rod must be perfectly straight - to test, rotate it while on the rails to make sure the far end by the countershaft sprocket stays in one place and doesn't make a circle)
Adjust chain tensioner bolts until the rod lines up with the front sprocket.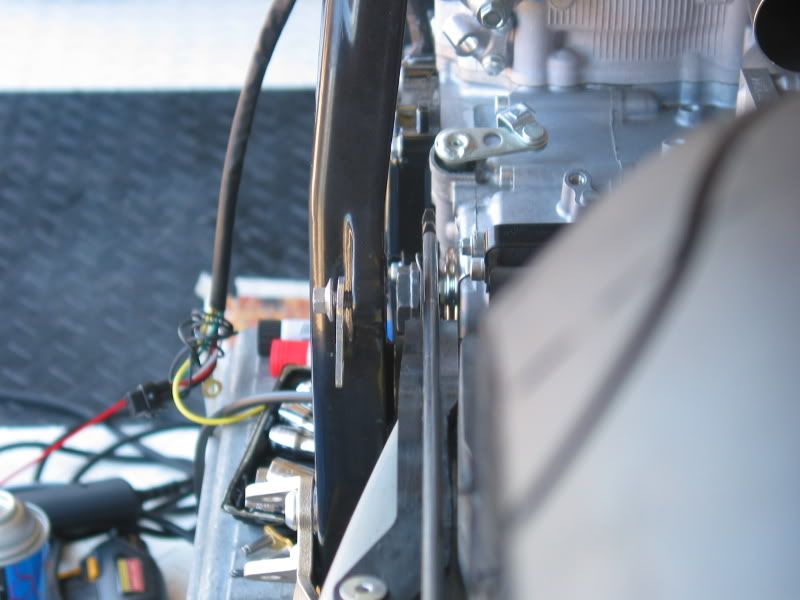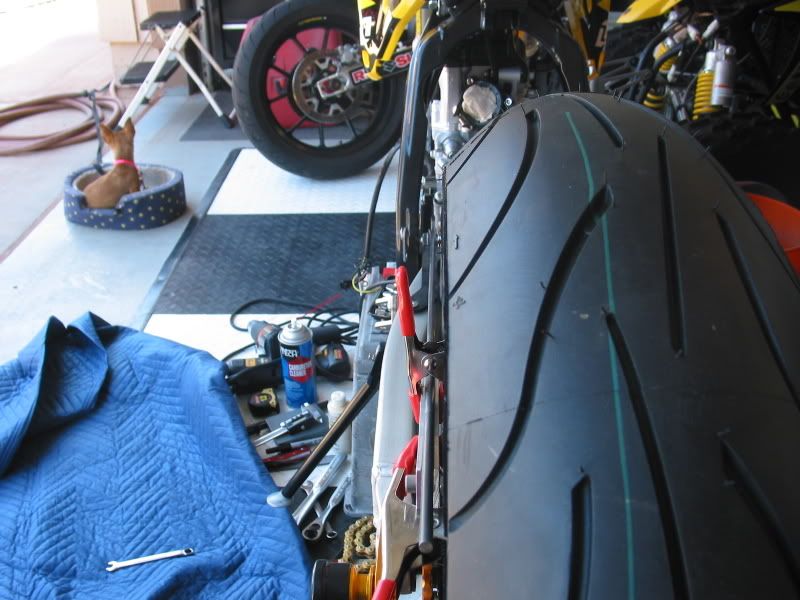 Your chain is now in perfect alignment - or about as close as you can get.
I actually tried a laser instead of the steel rod, but the cheap ass laser pen from radio shack was useless - the beam didn't come out of the pen straight. If I can find a cheap laser with a straight beam, I'd rathe use that than the rod.
Got the chain block mounted real well now -