I have a new-used top end for my 2000 framed 1987 motor CR5, it a full race port GSS hillclimb barrel-piston-head I got a steal of a deal so I snatched it up.
The plan was to slap it on my steel bike to make it into a dune ripper, this bike has been stone reliable and started last week on the 4th kick after sitting for almost 4 months (Ive been riding the AF lately).
I pull the head and find this....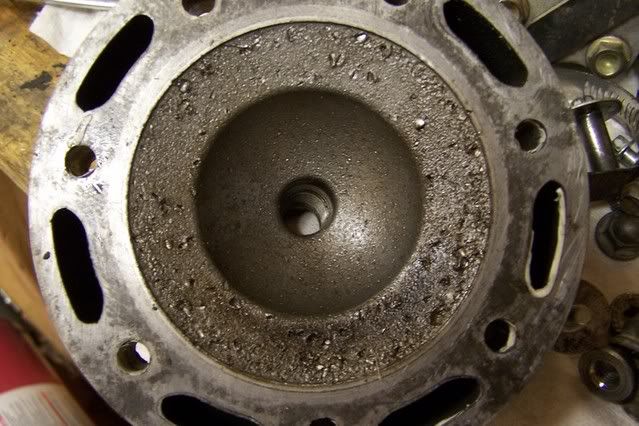 So now im thinking WTF???? This top end was rebuilt 2 yrs ago with an Eric gorr port job...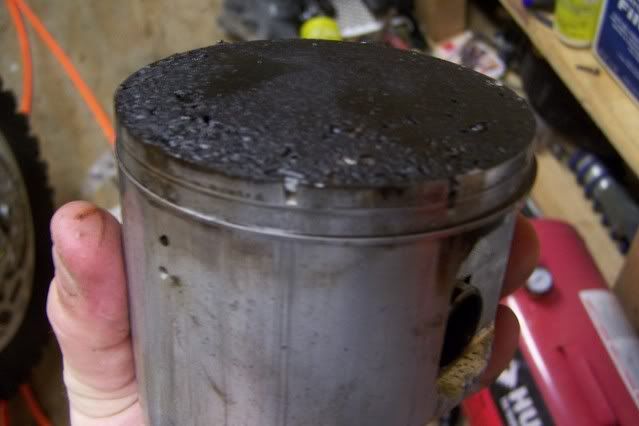 The main bearings have come apart and I now have 3-5 mm of side play and 2-3 mm up and down play in the rod....
The barrel is on its last overbore and it has 2
deep
4mm wide gashes down the sides, so no hope for another rebore.
Bear in mind I started this bike 5 days ago after it had been sitting for 4 months and it fired up 4th kick, yes the compression was down compared to my AF but she still ran great.
RIP good ole reliable '87
I've now gotta find a new rod and someone to rebuild the crank.
Heres a port-porn before and after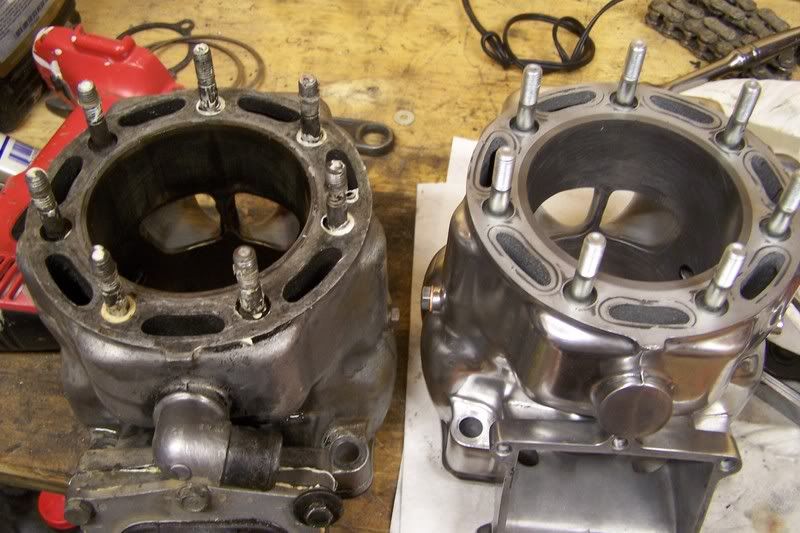 Whats gonna sit on top of the rebuilt crank...